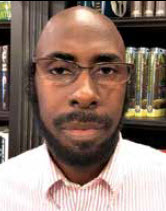 By: Eric Betts
As the world we live in has endured the greatest pandemic we have ever seen, we have had to learn how to be flexible, adapt, and exercise patience. Most of the world leaders have ordered their countries, provinces, and local communities to go into a "stay-at-home" mode for several weeks and months. Throughout this crisis, communities and families have been separated and isolated, and many have only been able to do their work through online platforms. There are hundreds of families who have mothers, fathers, grandmothers, and grandfathers who reside in rehabilitation and convalescent homes, and are unable to visit them and make those personal connections due to COVID19. However, FaceTime and other video platforms have allow them to connect in a way that would have been impossible twenty years ago. Many who are in the workforce are disconnected from their co-workers, employees, and customers but have found creative ways to connect through technology.
Churches, mosques, temples, and synagogues, most of which have ministries based on fellowship and connection, probably have had the most difficult time. They, too, have found ways to connect through webcasts and social media. Could you imagine going through this quarantine phase without the benefit of Facebook, Zoom, Instagram, YouTube, FaceTime video, etc.? Can you envision the emotional, mental, and spiritual hardship without these vehicles facilitating our desire to connect?
However, with all the various means and methods of reaching out and connecting, nothing has taken the place of personal one-on-one connection. One of the lessons we have learned throughout this crisis is the inestimable value of personal face-to-face connection and public interaction. Technology, at the moment, is feeding our hunger for connection. One of the things we have seen throughout this epidemic is leaders at local, state, and federal levels appearing daily to give updates. These leaders recognize the value of connecting. The question surrounding successful leadership is, "How well are you connecting?" — particularly on an emotional and inspirational level. Author, writer, and world-renown leadership trainer, John Maxwell, has written a popular volume entitled, The 21 Irrefutable Laws of Leadership. One of the laws he has developed within his work is called "The Law of Connection." He cautions leaders who desire to successfully bring others along with them in their vision. Maxwell urges them to first connect with the others emotionally by showing them that they are genuinely concerned about their individual success and wellbeing, and have a desire and interest in their personal story. He says that they will achieve far more success in leading others, than those who fail to connect in this way. He explains why this is extremely important:
"For leaders to be effective, they need to connect with people. Why? Because you first have to touch people's hearts before you ask them for a hand. That is the Law of Connection . . . You can't move people to action unless you first move them with emotion."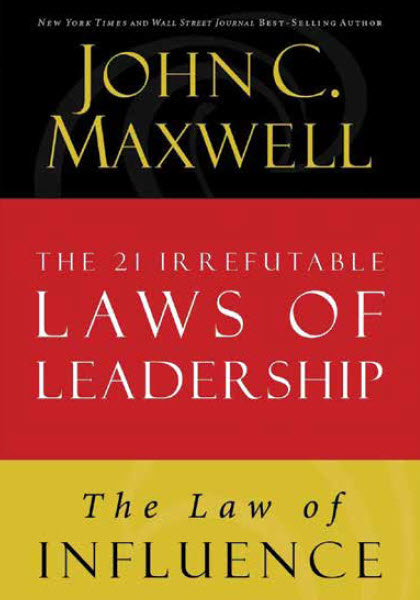 Maxwell goes further to explain what he means by touching people's hearts, and this is by building relationships one person at a time. In this case, he explains the experience of followers looking for ways to help the leader because they feel that the leader cares about them as a person and not just a worker. Maxwell believes it is important to reach a person's heart, and then they will gladly lend their hand.
"Good leaders work at connecting with others all of the time, whether they are communicating to an entire organization or working with a single individual. The stronger the relationship you form with followers, the greater the connection you forge—and the more likely those followers will be to want to help you."
The American general, Norman Schwarzkopf, who led in the first Iraq war effort and who was considered by many to be tremendously successful, wrote about the value of going beyond leading a group and taking on the need to connect one person at a time. He attributes this to his success. Maxwell writes about him as he further defines the "Law of Connection."
"One key to connecting with others is recognizing that even in a group, you have to relate to people as individuals. General Norman Schwarzkopf remarked, 'I have seen competent leaders who stood in front of a platoon and all they saw was a platoon. But great leaders stand in front of a platoon and see it as 44 individuals, each of whom has aspirations, each of whom wants to live, each of them wants to do good."
Maxwell encourages his students to remember to follow certain rules when it comes to connecting:
Leaders who succeed are those who know how to touch a heart before they ask for a hand
People don't care about how much you know until they know how much you care
When it comes to working with people, the heart comes before the head
Focus on improving your communication skills to ensure you can connect
Mastering the law of magnetism (finding common backgrounds and interests) lays a strong foundation
for connection
By: Eric Betts
Assistant Director, Curtis Coleman Center for Religious Studies and Ethics at Athens State University