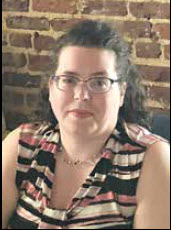 By: Cayce Lee

Spring is approaching and soon the flowers will bud and bloom, the birds will fill the air with song, and the urge to be outside will overtake young and old. The following are just some highlights from our constantly growing events calendar, so find complete details the events and more at VisitAthensAL.com/event-calendar.
Just a reminder…
Spring forward March 8… and add some time to your travel that week. Remember to change your smoke/fire/carbon monoxide detector batteries. Rotate free water, perishable supplies, and dated medicines in your first aid kits.
Rev it up and polish the chrome…
March marks the return of the Cruise-Ins on the Square; so polish up the chrome and roll in or bring the family and stroll the cars on the 7th…Another community favorite is coming — Eli's Block Party Car Show and Cruise-In happens March 21 at a new venue, Bethel Church of Christ at 26772 Capshaw Road in Athens.

Spelling for a cause…
Everyone's invited to come cheer on the teams for the 25th Annual Corporate Spelling Bee benefiting the Learn-To-Read Council of Athens and Limestone County. The Spelling Bee will be in the cafeteria of the Athens Middle School (the former high school) at 10 a.m. on March 21.
Strumming up fun…
The Tennessee Valley Old Time Fiddlers Convention Concert Series returns to McCandless Hall with Sierra Hull and Justin Moses on March 5. Front Porch Friday returns to the Warten House on March 6. Yesterday's Event Center brings back their evening dinner shows on March 21. Be sure to check our calendar for local venues featuring live music.

Dust off your garden gloves…
Enjoy Getting Dirty at the Library with the Limestone County Master Gardeners as they talk Wetland Ecosystems on March 10. North Alabama Commercial Fruit Meeting will be meeting with the Alabama Extension Services on March 24.

Hope you have an appetite…
North Alabama Elite Wrestling is fundraising to help some of the wrestlers go to AAU Spring Nationals; so you can lend your appetites to the cause on March 10. There's Swamp John's at Round Island Baptist Church on March 15. On March 16, it's your choice of lunch, dinner, or both with the Vietnam Veterans of America's Spaghetti Day fundraiser for college scholarships for local high school seniors. City of Athens Relay for Life Steak Sandwich Fundraiser is March 27. Limestone County Foster and Adoptive Parent Spaghetti Dinner Fundraiser is also the 27th.
Hippity-Hoppity…
Easter may fall on April 12, but the egg hunts are starting to roll in – so be sure to check our calendar for the most up-to-date list.
Welcome neighbors…
Congratulations to Dr. Wendy Rosenbek, Dr. Catherine Rice, and their staff on their new home at 25547 Main Street in Ardmore, TN. The new facility had a ribbon cutting on February 22 and flung open the doors to the public to tour and meet the doctors and staff.
By: Cayce Lee
Social Media Specialist, Athens-Limestone County Tourism Association