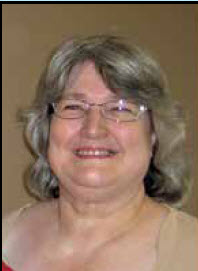 By: Wanda Campbell
Learning through experience is defined as "learning through reflection on doing." Like hands-on learning which is all about trial and error, experiential learning is informal learning that uses direct experiences as a means to explore, make sense of, and come to understand a topic. It encourages learners to interact with their environment and to become involved by exploring concepts and content through experiences that bring a subject to life.
I have always enjoyed biographies. I recently read a fictional account of Viking explorers and became interested in Iceland. After reading a couple of books about Iceland, I decided to travel there.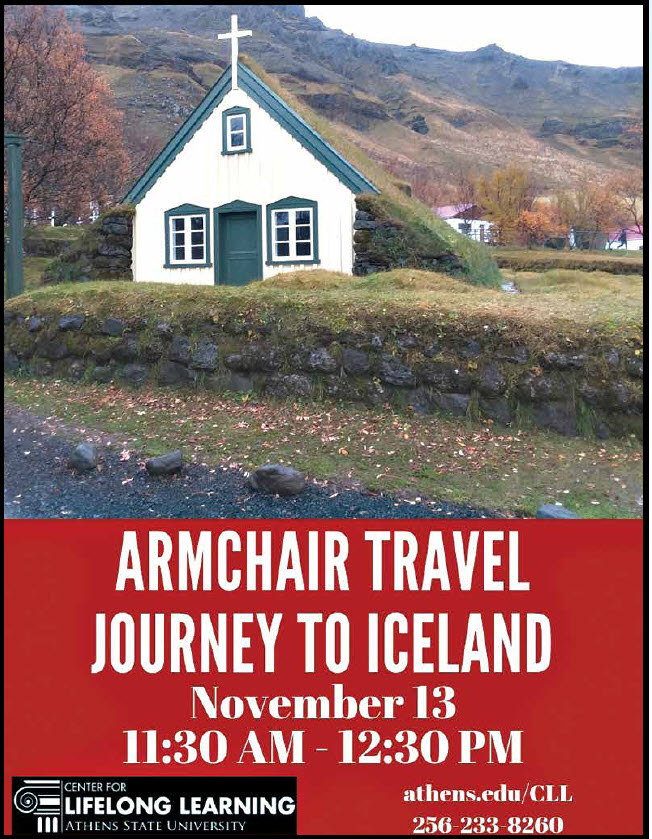 I have just returned from Iceland, and I am really excited to share what I have learned with you. Athens State's Center for Lifelong Learning will host an Armchair Travel: Journey to Iceland on Tuesday, November 13 from 11:30 a.m. to 12:30 p.m. Bring your sack lunch and enjoy a tour complete with pictures taken while traveling through Iceland. We will talk about volcanoes and glaciers, Vikings, trolls, elves, and more. The fee is $10/person and includes punch and cookies.
November is a busy month. Not only is Thanksgiving just around the corner, but Christmas Open House is scheduled for November 16, 17, and 18. This will be an especially exciting event. In addition to the traditional activities of Christmas Open House, Athens will be celebrating its Bicentennial Anniversary. Watch for more information about that as we get closer to the weekend.
The theme for this year's Christmas Open House is "A Bicentennial Christmas." There will be ice skating on the Square; Santa will be taking photos with children at the Center; and Mother Christmas, Frosty, Rudolph, and the Christmas Elf will be walking the Square. At the Center for Lifelong Learning, we will be hosting Merry Market. You will want to stop by and see who is new in the building. More information will come in the next article.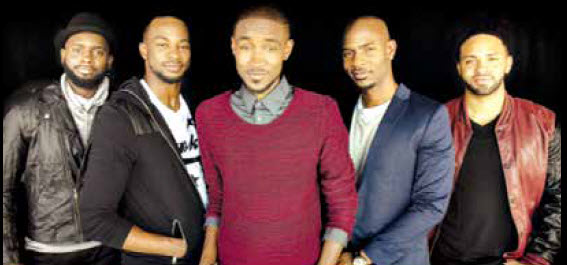 Also coming up is a concert by Committed. On December 7, the Center for Lifelong Learning will host the Committed Holiday Concert in the McCandless Theater on the Athens State Campus. Committed is an a cappella group of male vocalists. They were originally students at Oakwood University who won the second season of the musical competition The Sing-Off. The singing group released their self-titled album Committed on Epic Records, and they have been nominated for a Grammy Award. Tickets will be on sale soon.
Watch for information about all of our programs and events on our website – www.athens.edu/CLL – or call us at 256-233-8260.
By: Wanda Campbell
Center for Lifelong Learning – 121 South Marion Street, Athens, AL 35611 – 256-233-8262