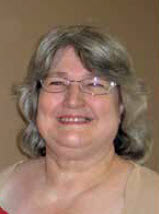 By: Wanda Campbell
It is time to dig ourselves out of the cold and rain. It is the perfect time for a road trip! Won't you join us at Athens State University's Center for Lifelong Learning as our Academic Travel program takes a day trip once a month? You can learn more about the trips planned by checking out our website – www.athens.edu/CLL, or call us at 256-233-8260.
On the schedule for February is a trip to the Alabama Shakespeare Festival on Saturday the 23rd. We will leave the Center at 8:00 a.m. and have an early lunch at the Olive Garden restaurant in Montgomery; lunch is on your own. Afterwards, we will head to the festival grounds for a Backstage Pass through the theater production areas. The featured play for our trip is Our Town by Thornton Wilder, the story of mythical Grover's Corners. On the way home, we will share a snack basket and drinks. We should arrive home between 6:30 and 7:30 p.m. The fee for this trip is $99, which includes the tickets to Our Town, the Backstage Pass, snack basket and drinks and transportation.
In March, we will take a day trip to the world-renowned Ave Maria Grotto near Cullman on Tuesday the 19th. The Ave Maria Grotto is located on the grounds of St. Bernard Abbey, the only Benedictine monastery in the state of Alabama. A pleasant two-block pathway winds beside these impressive miniature buildings constructed from stone, concrete, and unwanted donated materials, e.g., broken plates, costume jewelry, ceramic tile, beads, marbles, and seashells. After visiting the Grotto, we will have lunch (on your own) in Cullman and then head home. This trip will leave Athens about 9:00 a.m. and return to the Center about 3:30 p.m. The fee is $49 and includes tickets to the Grotto exhibit and transportation.
We will be going on one of my favorite trips Saturday, April 27. It is a trip to Nashville, Tennessee, called Chocolates and Flowers. Our first stop will be Cheekwood Estate and Gardens. Cheekwood, the 55-acre estate built by the Maxwell House Coffee fortune, is a spectacular showcase of color and horticultural diversity with eleven specialty display gardens and stunning natural landscape, with more than 50,000 tulips in the spring. After lunch (on your own) at Café 29, we will head over to Olive and Sinclair for a bean-to-bar experience at the chocolate factory. Olive and Sinclair are old-school confectionaries who slow roast and stone grind in small batches. You can watch each step of the combination of traditional methods, modern European techniques, and classic Southern flavors that make Olive & Sinclair Chocolate Company the NEW old-fashioned chocolate. This trip is $79 which includes entrance and tour fees, snack basket and drinks, and transportation.
These are just a few of the scheduled trips for this spring. Coming this summer are trips to the Rattlesnake Saloon in Tuscumbia, May13; Beale Street in Memphis, June 21; and the Chattanooga Aquarium, July 19. We look forward to traveling with you.
By: Wanda Campbell
Center for Lifelong Learning – 121 South Marion Street, Athens, AL 35611 – 256-233-8262