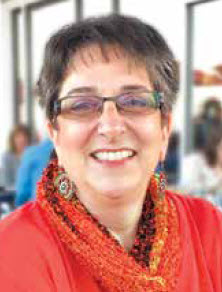 By: Lynne Hart
On behalf of our KALB Commission members and staff, we offer our sincere appreciation for all of the support given during our Duck and Run 5K and Wacky Quacky Ducky Derby.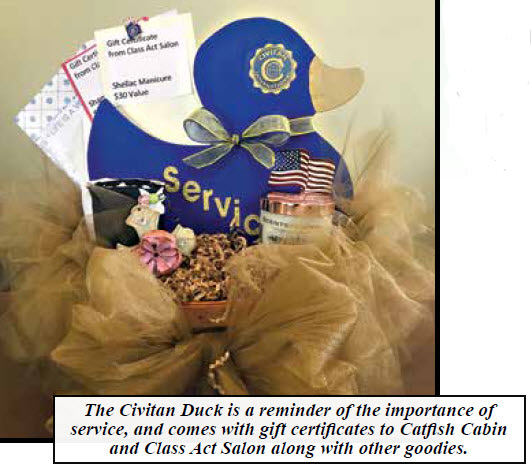 Fundraising is a crucial part of our job – definitely not our favorite, but critical to our continued existence as a non-profit organization. We have done our best to come up with fun events that allow people to enjoy themselves while supporting KALB with their donations.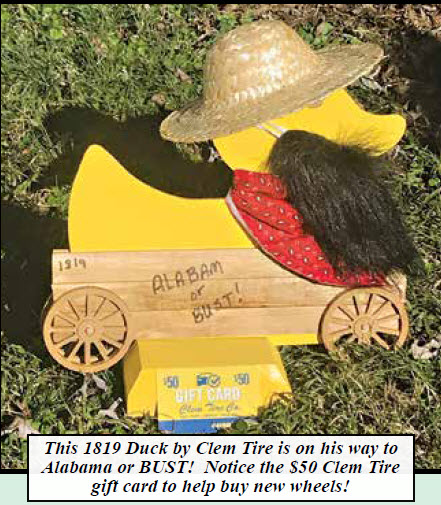 Our final fall fundraiser, the second annual Duck Decorating Contest, is in full swing. There are several businesses, organizations, and individuals who have decorated ducks in hopes of receiving the Best Decorated Duck – People's Choice ribbon or the Best Decorated Duck – Judges' Choice ribbon. They can't do that without votes.
$1 equals 1 vote; however, this year your vote also earns you an entry to win the duck you vote for and all that comes with it.
Several of the ducks have special attachments that make the duck even more valuable. Photos of all decorated ducks can be found on the KALB website, which also includes information on all that may come with each duck.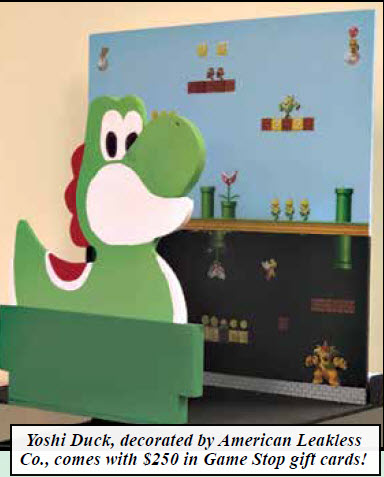 How To Vote
To vote for your favorite duck, you can purchase a raffle ticket for $1 or 6 tickets for $5. There is even an online special of 14 tickets for $10. You can designate your "votes" to go to one special duck, or you can split your "votes" between two or more ducks. Each ticket gives you the opportunity to win the duck and all that may be attached to it.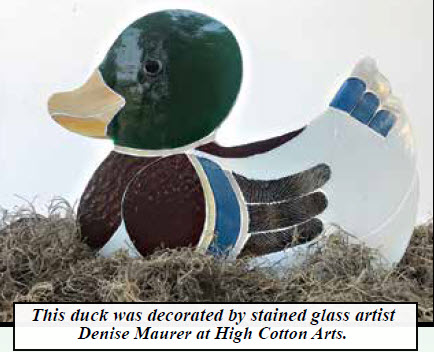 To make it simple, we have posted photos of all completed ducks to our website. There you can browse through to see the creativity of the ducks and learn about what might come with the duck for the lucky winner.
Raffle tickets (votes) may be purchased online, at the KALB office, or through the business, organization, or individual who decorated the duck.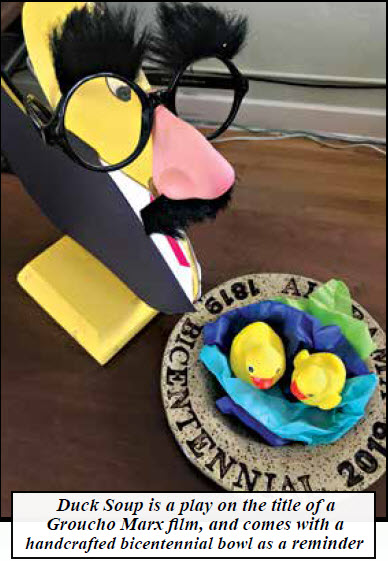 The photos included with this article are just a sampling. There are many more to be seen, so check out the web page at http://kalbcares.com/duck-decorating-contest/.
For more information, call 256-233-8000 or send an email to KALBCares@gmail.com
By: Lynne Hart
Executive Coordinator – Keep Athens-Limestone Beautiful