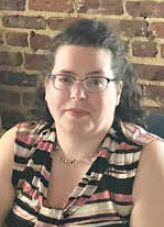 By: Cayce Lee
Happy Fourth of July… and thank you to all who have served our nation to establish our independence and to sustain it yesterday, today, and tomorrow. We greatly appreciate your service and sacrifice.
I hope you've left room in your calendar for loads of fun happening in July in Athens-Limestone Alabama. With loads of concerts, patriotic fun, and more – these are just the highlights of happenings going on. Head over to VisitAthensAL.com and look under EVENT CALENDAR for our full calendar with dates, times and all the details.
Patriotic Fun fills Athens-Limestone…
Citizens near and far can enjoy a variety of patriotic themed events including painting classes, boat parties, church events for the community, and firework shows. The big bang, Red, White & Boom Fireworks Show in Athens will be July 4th near the Athens Football Stadium starting after dark and is provided by the Athens-Limestone County Tourism Association, City of Athens, and the Limestone County Commission. Learn about all the red, white, and blue fun at VisitAthensAL.com/news-blog/june-20th-2019.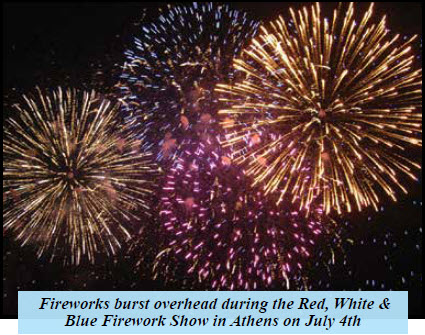 Storytime at the Visitors Center…
The Athens-Limestone Visitors Center will be having Storytime at the Visitors Center in the month of July with special readers from all over the community from 11:00 a.m.-noon. This free and open-to-the-public event is great for Pre-K to fourth grade; older children also welcome. All children must be accompanied by a parent, grandparent, or guardian. Summer camps and daycares are welcome. To view the schedule of readers, please visit: VisitAthensAL.com/Storytime
Blooming with fun and wonder…
You don't have to have a green thumb to enjoy these garden-themed events happening in Athens-Limestone. July 7 and 18 are perfect days to visit 1818 Farms for a Bloom Stroll and Bouquet Workshop with tips on a floral arrangement that will have you taking home some of the summer blooms for yourself. Limestone County Master Gardeners will be getting dirty at the Athens-Limestone Public Library on July 9 with information on availability of ground water and its movements in North Alabama.
Music to Groove to…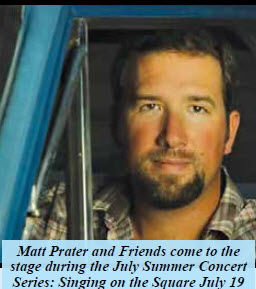 Athens-Limestone will be rockin, boot scootin', praisin' and raisin' the roof, and revelin' in the metal this July. Sardis Springs Baptist Church hosts the Voices of Mobile on July 2. Two boat parties on the Elk River will be rockin' the river on July 6. The Metal Reseurrection Tour takes over High Cotton Arts on July 11. Art After Hours will feature Good2Go on the 12th. Silver Silos will strum some fun at Athens Saturday Market's Tomato Sandwich Day on July 13. Sophisticated Swingers please crowds at Yesterday's Event Center on the 18th. Crowd-pleaser Matt Prater & Friends take the stage at Summer Concert Series: Singing on the Square sponsored by Jimmy Smith Buick-GMC and hosted by Athens-Limestone Tourism on July 19. The Tennessee Valley Old Time Fiddlers Convention Concert Series continues at Athens State with Carpenter & May – so get your tickets before their gone. Plus don't forget all of our local music venues with lineups every weekend – see our calendar for who's playing and enjoy the tunes.
Welcome Athens State Alumni & Congrats new graduates…
Athens State University Homecoming will be rolling into town on July 26 and 27 with dinner and concert on Friday Night featuring the talented group, Iron Horse. Commencement will be July 27 at 9:00 a.m. honoring the Class of 1969. RSVP required for these events; so head to our event calendar and make plans to celebrate.
Pageantry in the lineup…
Christmas in July Pageant with America's Belles comes to Ardmore on July 13 looking to crown some young ladies ages 0-18. Miss Studio J Dance Beauty Walk is happening in Ardmore also on July 27. Details for these pageants can be found on our calendar. Good luck to all the ladies!
The kids will roar with joy…
Every Thursday, Friday, and Saturday (except July 4th) the Athens Lions Club Kiddie Carnival will open the gates for memory-making fun from 6:30-9:30 p.m. with rides, concessions, bingo, and more! Tickets are just $0.50 each and each ride is just one ticket. Families from all over North Alabama and Southern Tennessee are sure to love this grand tradition.
Don't miss these events…
Veterans of all wars and their families are welcome at the Alabama Veterans Museum's Coffee Call on July 6. Athens Saturday Market happens under the pavilion on West Green Street each Saturday this month from 8:00 a.m.-noon. Second Sundays on the Square will be July 14 from noon-4:00 p.m. Fridays After Five on the downtown Athens Square will be July 19. Candlelight Antiques is hosting its 2nd Annual Gas and Oil Show on July 19 and 20. Watch the mud fly at the 2nd Annual Mud Volleyball for a Cure on the 20. Headed to Ardmore on July 20 – check out the Pritchard's Tasting at G&S Liquors or enjoy The Park After Dark Cruise in Ardmore Park.
Welcome new eateries…
We'd like to encourage everyone to head out to these new eateries in our communities and enjoy a meal.
Tiny B's Bistro at 30440 Ardmore Avenue in Ardmore Alabama
Panera Bread at 13203 U.S. Highway 72E in Athens Alabama
D & L Seafood & Grill at 229 French Farms Boulevard in Athens Alabama

By Cayce Lee
Social Media Specialist, ALCTA