By: Ali ElizabethTurner
Jonathan Walker grew up in Florida and honorably served in the United States Air Force, attaining the rank of captain. During his career, he led several Aircraft Maintenance Units, and at one point had close to 250 guys who answered to him. After leaving the Air Force, Jonathan spent several years working in the Texas oil business in sales, and did well. He married a woman from our area, a Sparkman High School grad, and started a family. The Walkers have three kids, including a set of twins, and they decided to move to Athens to be closer to grandparents. At first, Jonathan figured that with his background, the logical next step would be that he would find a job on the Arsenal.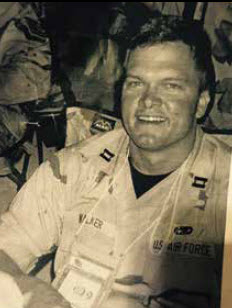 However, Jonathan like so many Americans had the desire to own his own business. He also wanted to be a part of an industry that genuinely helped people, and began to look into becoming an agent for a reputable insurance company. Jonathan and Farmers found each other, and Farmers was particularly interested in opening up new agencies in North Alabama. Jonathan hung out his shingle this past July.
By way of history, Farmers has been around since 1928, and was started in Los Angeles, California, in a tiny office by two men by the name of John C. Tyler and Thomas Leavey. They came from humble beginnings; Tyler had been born in a sod hut in South Dakota, and Leavey had been raised on a dairy farm in Humboldt County. They wanted to meet the needs of those who were growing and producing food in California, known back then as the Bread Basket of the World. "Field agents" at that time literally went field-to-field to meet farmers on their tractors. The Great Depression hit, and Farmers helped both their clients and their communities. As bad as the economy was, when a major earthquake hit in 1933, Farmers became the first insurance company to offer comprehensive auto coverage. The directive from the home office was, "Pay them. Pay them all."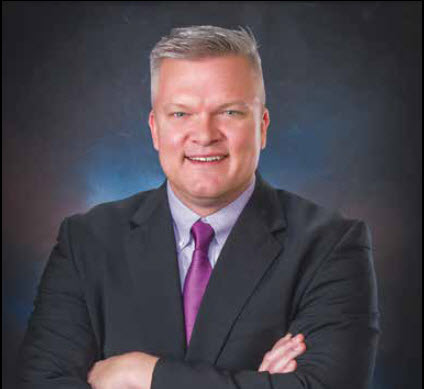 Farmers backed our soldiers in World War II, and developed products for their clients that were most helpful after the war was over. In the '60s, Farmers became the first major insurance organization to offer a monthly payment plan that wasn't a finance plan and that didn't charge customers any interest. They started drive-in claims service and offered uninsured motorist coverage as well as policies providing discounts to drivers between the ages of 30 and 60. In the '70s, they became the first to offer a discount for non-smokers, and have had several firsts in the decades since.
Farmers leads in catastrophe response, and are often the first mobile catastrophe fleet on the ground to serve communities affected by disasters. As part of their commitment to the environment, they became the first major insurer to offer a discount for alternative-fuel vehicles. They opened the University of Farmers, voted No. 1 corporate training center in the country by Training magazine, to provide their agents and employees with the best of the best in insurance education.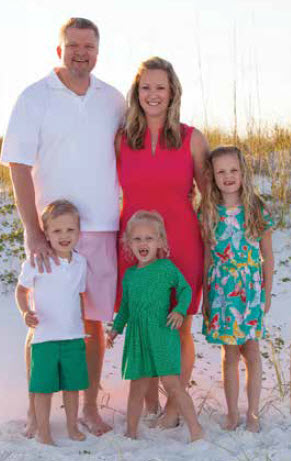 Regarding giving back to the community, Farmers has donated millions to the March of Dimes, has sent agents out of their area to help with claims after disasters have struck all over America, has sponsored the Famers Open PGA Tour, and more. Farmers is proud to serve more than 10 million households with more than 19 million individual policies across all 50 states, through the efforts of over 48,000 exclusive and independent agents and nearly 21,000 employees.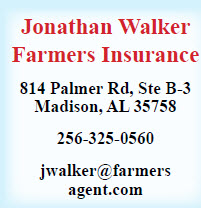 Jonathan particularly enjoys helping fellow entrepreneurs as well as veterans. Because he is the actual owner of his business, he is able to offer significant discounts for current military service members, first responders, and former military service members. It is important to Jonathan for people to remember that this is a veteran-owned business. He also enjoys writing policies for business owners — ones who have launched out, taken the risk, and need coverage to make sure they protect their assets and their families' futures. He can also offer significant savings when you bundle your policies.
When Jonathan was considering becoming an agent, he asked himself these questions: "Why not help the community? Why not have a business that is built on relationships and excellent customer service?" Just as when he took an oath to protect our country and us when he joined the Air Force, Jonathan is ready to offer that same commitment to the people of North Alabama. Give him a call today for a no-obligation quote. He is ready to serve you.
By: Ali ElizabethTurner