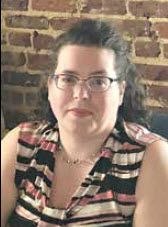 By: Cayce Lee
The air is beginning to chill and the sun is setting earlier, but there's lots of twinkling and sparkling happening around Athens-Limestone, Alabama, this Christmas season. Make plans to make memories and enjoy the many opportunities that abound. You can find all the details for the highlighted events at VisitAthensAL.com/events to help you plan your visit.
Twinkling Trees…
You can enjoy the imaginations and creativity of local businesses, organizations, individuals, families, and groups at two Athens-Limestone Alabama events – the Ardmore Tinsel Trail on Ardmore Avenue and the Athens North Pole Stroll in Big Spring Memorial Park in Athens. These two annual events bring ooohs and aaahs from kids from one to ninety-two as they wander the lighted and decorated trees the whole month of December.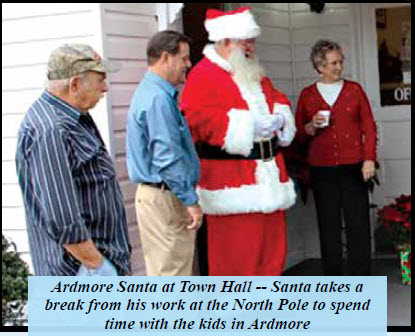 Christmas on the Move…
Strike up the band and nestle into your roadside spot as the Christmas parades come to town. Athens-Limestone Christmas Parade will be Thursday, December 3. Elkton, Tennessee's Christmas Parade will be December 5. Ardmore's Christmas Parade is December 14. Both the Elkmont and Minor Hill Tennessee parades unfortunately have been canceled with everyone's safety and health in mind.
Santa's Coming To Town…
Santa will be in Ardmore, Alabama's Town Hall on December 5 for photos with the kids. He'll make another appearance with Mrs. Claus at Redstone Harley-Davidson on December 19.
Sippin' & Shoppin'…
Help welcome a new member to the greater Ardmore community on December 5 as the Wise Ant General Store & Bakery host their Grand Opening and Christmas Open House with fresh-baked bakery goods, homemade and handmade gifts, locally produced food items, and more. A favorite for antique collectors, Candlelight Antiques in Elkmont, will be having Christmas Open House on December 5 and 6. Grab your Christmas list and head to the Square in downtown Athens on December 12 for Sippin' Cider and help choose this year's winner of the Cider Cup, plus enjoy specials at shops, boutiques, and eateries. Check out The Ausome Kid Book Launch featuring Brailynn Goes to Paris on December 12 and even get pictures with Brailynn herself.
Reason for the Season…
Join Emmanuel Baptist Church as they present a limited run of their drive-thru nativity December 11-13 in Athens, which features an audio-accompaniment that tells the tale of the night of Jesus' birth.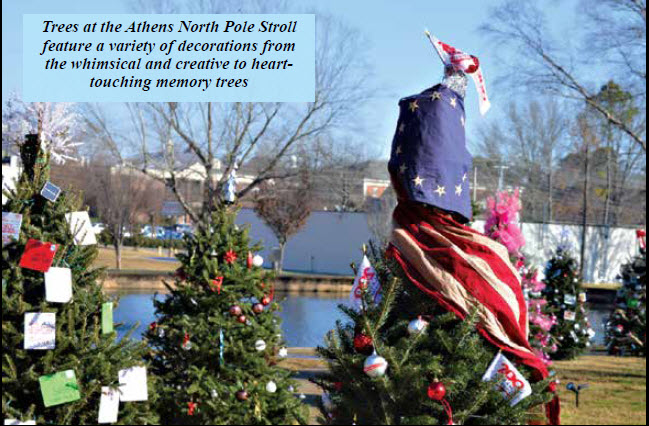 Helping Hands…
Help Limestone County Sheriff's Deputy Fields and family who are seeking open-heart surgery care for their 6-month-old son Case at Vanderbilt Medical Center in January by enjoying a plate of Swamp John's on December 18. Harley's for Hope will be having a Teddy Bear Run with Redstone Harley-Davidson on December 19.
2021… We're ready for your events!

If you are an event organizer in Athens-Limestone Alabama and would like to share your event with Athens-Limestone Tourism for our calendars and newsletter, please let us know by sending it to Cayce@VisitAthensAL.com — this includes if your event has been canceled. Just have most of the details ready if you want your event on the calendar so the public will be aware and make plans, or if you would like to just give us a heads up of a tentative date we can place it on the calendar for everyone to be aware of. The event must be open to the general public and submission doesn't guarantee inclusion. Please provide the event's name, location, date, time, and a brief description of what people can expect to experience, and include a point of contact for more information.
By: Cayce Lee
Social Media Specialist, Athens-Limestone County Tourism Association