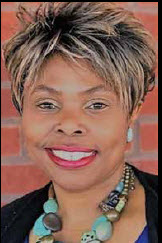 By: Jackie Warner
On March 13, 2020, President Trump issued the Proclamation Declaring a National Emergency Concerning the Novel Coronavirus Disease (COVID-19) Outbreak… just one month ago, none of us would have believed what was to come next. That same morning before the afternoon announcement came to us over our communication systems, I was headed on a five-hour trip one way with the intent to return the same day…so a 10-hour trip to pick up one of my daughters from school for the weekend. She called me while I was on the road and said, "Mom, I think they are going to close my school." Not wanting to her to feel and hear my anxiety through the telephone, I told her to just pack everything she thought she might need for a longer stay — trying to understand and wrap my mind around all that was about to come. Just hours before, I had received an email from my other daughter's school saying they were going to extend their spring break…it was all starting to bring an uneasy feeling and concern for what really was happening. As I continued my journey to pick up my daughter, more calls and messages on the radio came regarding this new and not so familiar COVID-19 illness, which now was a full-on conversation for Alabama and our Country.
Finally making my way to pick up my daughter, I did not let her know how concerned I was and very nervous, to say the least, at what her school would say next –"Ms. Warner, if you are checking your daughter out, make sure she takes everything she may need because…" As we packed her things, I did not want her to get too upset or concerned because no one really knew what this meant. We thought she was just going to be a few weeks away from school and then return. So I told her to just take what she needed.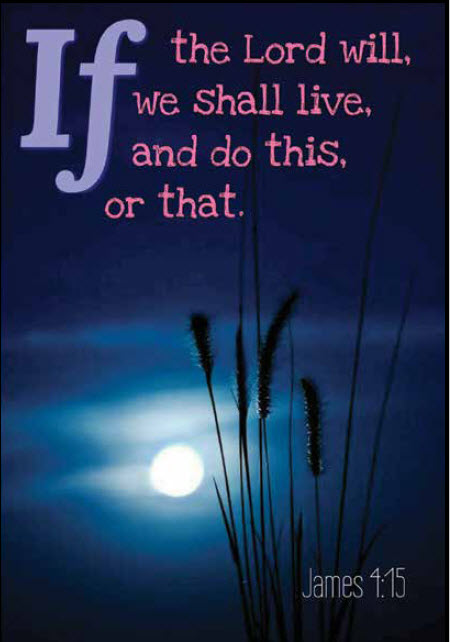 We fast forward a month later and no, we did not pack enough, but that is the least of our fear and concern today. Proverbs 27:1 says, "Do not boast about tomorrow, for you do not know what a day may bring." This is my daughter's senior year; prom, graduation and all those milestones were in the planning stages for us. I share this with you today because I am reminded of all those plans we had made, and those of you reading this article, the plans you had made…those were all our plans — Not GOD's plans! My grandmother used to always start her sentences with, "If it is the Lord's will," I will do this or do that. I have to say that it often made me shake my head. As child, I did not understand, but now as an adult, reality brings about a change as I am living it. This COVID-19 pandemic, life as we knew it and know it now, the uncertainty, and our new journey during these unprecedented times has woken us up to who is really in control. We were not ready! To you, my readers and friends, James 4:15 says, "For that ye ought to say, If the Lord will, we shall live, and do this, or that."
My prayers go out to each of you today and always for you and your families. Stay safe and well wishes. I leave you with these scriptures from God's Word:
Luke 21:36

But stay awake at all times, praying that you may have strength to escape all these things that are going to take place, and to stand before the Son of Man."
Colossians 4:2
Continue steadfastly in prayer, being watchful in it with thanksgiving.
Acts 2:38
And Peter said to them, "Repent and be baptized every one of you in the name of Jesus Christ for the forgiveness of your sins, and you will receive the gift of the Holy Spirit.
Mark 13:32
"But concerning that day or that hour, no one knows, not even the angels in heaven, nor the Son, but only the Father.
Matthew 24:42-43
Therefore, stay awake, for you do not know on what day your Lord is coming. But know this, that if the master of the house had known in what part of the night the thief was coming, he would have stayed awake and would not have let his house be broken into.
2 Timothy 1:7
For God gave us a spirit not of fear but of power and love and self-control.
Romans 13:11
Besides this you know the time, that the hour has come for you to wake from sleep. For salvation is nearer to us now than when we first believed.
Matthew 6:34

"Therefore do not be anxious about tomorrow, for tomorrow will be anxious for itself. Sufficient for the day is its own trouble