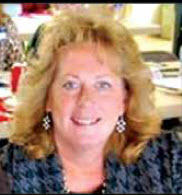 By: Sandra Thompson
Each year, the month of March is set aside to honor the women who have gone before us and changed history. Here at the Veterans Museum, we honor them every day of the year! During WWI, over 21,000 Army nurses served in military hospitals in the United States and overseas without holding military rank or grade. However, this was rectified by the National Defense Act of 1920, under which Army reorganization granted military nurses the status of officers with "relative rank" from second lieutenant to major (but, of course, not full rights and privileges).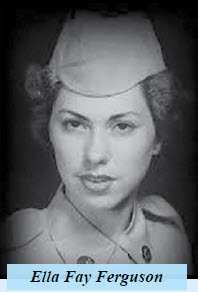 During WWII, things really started happening for our women in the military. More than 60,000 Army nurses served stateside and overseas during World War II. The Army established the Women's Army Auxiliary Corps (WAAC) in 1942, which was converted to the Women's Army Corps (WAC) in 1943. The Navy recruited women into its Navy Women's Reserve, called Women Accepted for Volunteer Emergency Service (WAVES), starting in 1942. Before the war was over, more than 80,000 WAVES filled shore billets in a large variety of jobs.
We salute women like Della Tribble, the first person from Limestone County to volunteer for the war. Of course, at that time women were not allowed in the Army; so she was turned away. But she eventually joined the Women's Army Corps. Capt. Frances Calvin served in the Army Nurse Corps from 1943-1946 and was awarded the Army Commendation Medal for "exemplary nursing beyond the call of duty." Her WWII patch collection is on display at the museum. Navy Lt. Nell Lutz left her home in Marianna, Florida, on July 31, 1943 to do her part as a Navy Wave.
During the Korean era, over 120,000 women were on active duty. In addition to the nurses actually in Korea, many women served at support units nearby in Japan and other Far Eastern countries. Yet in researching women in war, it appears that the women who served during this campaign have become as forgotten as the war itself. Women like the unforgettable Amn. Mattie Murray, who graduated from Trinity High School and went on to serve in the Air Force until 1955. Ella Fay Ferguson, served in the Women's Army Corps from 1955-1957. She attended stenography school at Ft. McClellan and went on to become the secretary to the Commanding Officer Counter Intelligence Corp at Ft. Sam Houston, TX.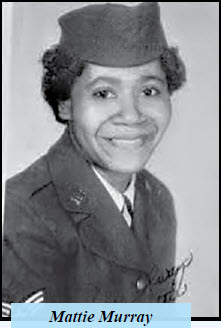 Women's roles in the military changed drastically with the start of the Vietnam War. Although 90% still served as nurses, new careers were opening up in air traffic control, intelligence, weather monitoring, and communications. Photographer's Mate 3rd class Edith Stewart grew up in Andalusia, Alabama. At that time, there were not many available jobs, so she decided to follow in her uncle's footsteps and join the Navy because she thought it sounded interesting and exciting. She went to basic training in Bainbridge, Maryland, and then to Pensacola, Florida, for photography training, after which she was sent to the Naval Photographic Center in Maryland. One of her most memorable moments was hearing of President Kennedy being shot and getting to document this black period in history with her pictures. She met her husband, Harry, in 1967, and since the military frowned on WAVES being married, she decided to separate.
These are but a few women who are honored here at the museum. Today, women make up over 20% of the military, and we are breaking through barriers every day. However, without the courage of the brave women who went before us, what we do today would not be possible.
We Salute You!
By: Sandra Thompson, Director, Alabama Veterans' Museum