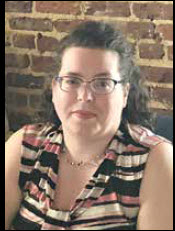 By: Cayce Lee
Summer is still here, but the kids are headed back to school. If you need ideas to add to your curriculum for the classroom or homeschooling, we have ideas to add the local history and heritage of Athens-Limestone to your learning. Stop by the Athens-Limestone Visitors Center at 100 North Beaty Street in Athens, from 8:00 a.m.-5:00 p.m. any Monday through Friday (except holidays), and we'll be glad to help you brainstorm options based on local trails and information.
It's time for class….
It's time for car lines, school buses, and kids at the curbside as our local schools get back into action this month. With Limestone County Schools going back August 5, Lindsay Lane Christian Academy going back on August 7, Athens Bible School going back August 8, and City of Athens schools going back August 13.
As you travel through Athens-Limestone in August, plan extra travel time and keep a wary eye out for kids of all ages out and about for school.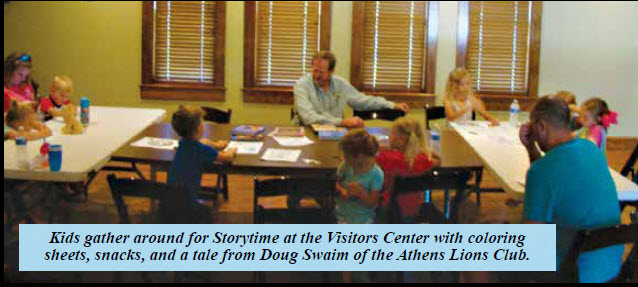 Restaurant news….
Sabor Latino Taqueria has opened its doors at a second location. Enjoy fresh flavors and specials at Suite M, 100 U.S. Highway 31N in Athens (near Hometown).
Whitt's Barbecue in Ardmore has a new location at 29901 Jones Avenue in Ardmore, AL.
Early-bird tickets you don't want to miss…
Tennessee Valley Old Time Fiddlers Convention will be October 3-5 this year and they are offering early purchase options for the festival at: tvotfc.org
Athens Storytelling Festival has opened online ticket sales for this year's festival happening October 22-26. Head to their website: AthensStorytellingFestival.com
A big thank you…
Athens-Limestone County Tourism and Learn-to-Read Council had fun hosting Storytime at the Visitors Center in July and have had such warm words of appreciation and thanks from our attendees and readers. We had great kids come with their families, and many of our guest readers took time out of their busy schedules to come read to the kids, including our officials and citizens from the City of Athens, Limestone County Commission, Athens Fire and Rescue, Athens Police Department, Limestone County Sheriff's Office, Keep Athens-Limestone Beautiful, Athens Lions Club, Athens News Courier, and 1818 Farms. Thanks to everyone for making this possible.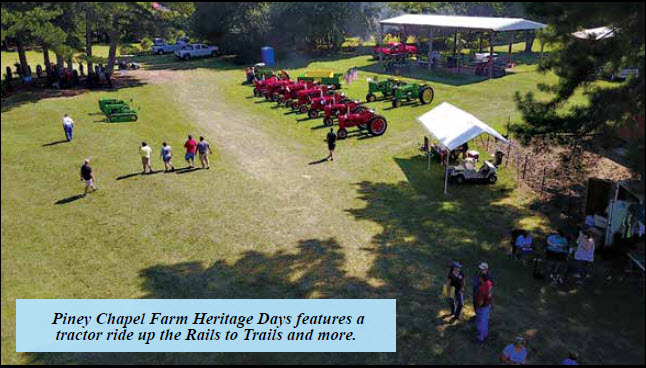 A few events for your calendar…
We're going to give you the highlights and you get the rest of the details at our website, VisitAthensAL.com, under EVENTS or EVENT CALENDAR.
Family-fun…
Dust off your cowboy boots; it's time for the Ardmore Police and Fire Rodeo on August 2 and 3 or you can enjoy the tractors and farm-life demos at Piney Chapel American Farm Heritage Days in Athens those same days. The Annual Ride to Remember with Eli's Block Party for Childhood Cancer Foundation will line up at Athens Town Center at 2:00 p.m. on U.S. Highway 72 and ride to Florence in memory of Eli "The Eliminator" Williams on August 3. The cars will roll onto the Courthouse Square for Cruise In on August 3 around 6:00 p.m. for a friendly gathering of all makes and models and a chance to meet new friends. Fridays After Five sets up downtown on August 9 with shopping, dining, kids zone, and more. Athens Saturday Market will be packed with activities and goodies to peruse and enjoy on August 10. Or head to Ardmore on the 10th for the Ardmore Quarterback Car Show at John Barnes Park. Grab some pancakes during the 9/11 Heroes Run Pancake Breakfast on August 17. Elkmont Car Show rolls in at Elkmont High School on August 24 or you can head to Ardmore Avenue for the Ardmore Crape Myrtle Festival. If you're looking for live music on the weekends, be sure to check our website for updated listings.
A Few Date Night Ideas…
First Fridays on the Porch at the Warten House B&B August 2 starting at 6:00 p.m. encourages you to bring your favorite beverage and snack to share, mingle and enjoy the music. Enjoy the Bloom Stroll and Bouquet Workshop on August 4 or 18. August 10 brings the author of The Groundkisser to High Cotton Art for a reading and book signing. There's a 70's Dance Party at Joe Wheeler State Park on the 16th followed by Rockin the River and General Joe's Car Show on the 17th and the lodge is offering special packages for these events to make it a "getaway weekend".
By: Cayce Lee
Social Media Specialist, Athens-Limestone County Tourism Association