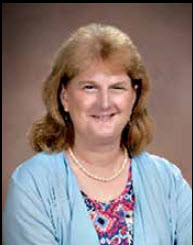 By: Lisa Philippart
My last few articles have been quite "heavy" and clinical, so I decided I needed to lighten things up a bit! September is Healthy Aging Month, an annual health observance designed to focus attention on the positive aspects of growing older. (And yes, there are some!) Healthy Aging Month was started by Carolyn Worthington, who is the editor and publisher of Healthy Aging Magazine. Healthy Aging Month was established to provide inspiration and helpful ideas for adults over 50 to improve their physical, mental, social, and financial well-being. My hope is that as "mature" adults, you can use September to motivate you to take stock of where you have been, what you would really like to do, and then actually follow through and do it! You don't have to pick something related to work or school. And you don't have to nix the idea of entrepreneurship or starting your own business just because you are no longer a spring chicken! Maybe you aren't at your peak physically, but that doesn't' mean you can't do something wildly different from anything you've ever done before. Only you are stopping that from happening. To get started on the reinvention process, let's look at some fun ideas to help you to age in a healthy way.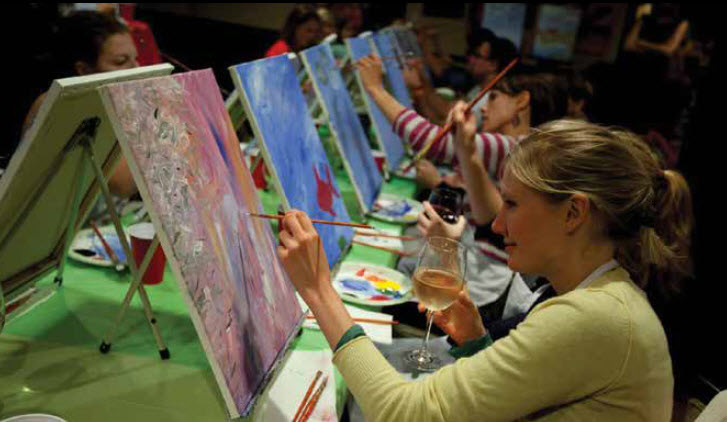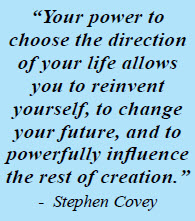 1. Turn on your creative side. In my office at Athens State, I have an acrylic painting of tulips that I created. I use it to share with students the fact that I was told in school that I had NO artistic abilities. (Ouch!) And worse yet, I believed it. A few years ago, I tried one of those painting studios where you drink wine and someone guides you through the painting process. (The wine helped!) And while I still struggle with my ability to draw, this experience opened the door to another medium that I enjoy and find I can do well — photography. You may also want to explore other art forms, such as music or performance.
2. Take care of your physical health. First, take time this month to set up your annual physical and other health screenings. And then go to the appointments! Next, walk. And walk like a vibrant, healthy person. Make the effort to take big strides and hold your head up. Start walking not only for your health but to visit with your neighbors. I walk our dogs every morning and evening and continue to be amazed at how they have become conversation starters, and are definitely more popular than I am!
3. Go to your dentist regularly. Fear of dental work is no longer an excuse, because numbing and sedation have become common practices. (Trust me, I have had dental problems all my life, so I know well the feeling of dread.) Your teeth are just as important to your good health as the rest of your body. And speaking of teeth, how is your smile? As you might imagine, people who smile more often are happier. Your smile is the first thing people notice, and good oral health is the pathway to overall wellbeing.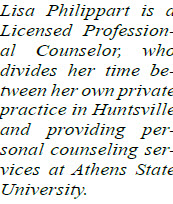 4. Be positive. Being positive in your conversations, actions, and interactions everyday has a huge impact on your mental, emotional, and spiritual health. If you are a complainer, start catching yourself and change the topic to something positive. Do you have negative friends who grumble constantly and talk doom and gloom? As harsh as this may sound, try to distance yourself from those who don't have a positive outlook on life. You know the effect they have on you…they depress you, and they will keep you from moving forward. Positive people tend to be happy, energetic, and encouraging, and we all need to be around those people. And better yet, be one of them!
5. And finally, I am going to share with you my word for the year: Connections. My goal this year was to improve and increase my connections, both by understanding and connecting with inner self and by surrounding myself with people who share my vision and purpose. If you find yourself feeling lonely and complaining about having no friends or family, do something about it right now. Make contacts by volunteering, taking a class, or inviting someone to meet for lunch or coffee. Join an organization whose members share your interests. I encourage you to reach out to someone once a week every week.
Let's get started creating a better you!
By: Lisa Philippart