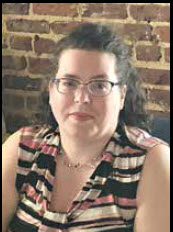 By: Cayce Lee
It's amazing how fast 2019 went by, and we are looking at a brand new year full of possibilities and opportunities. The community has seen and experienced a lot of growth – with more coming in 2020. We had new schools opened in our communities. We had new restaurants and shops opened in our communities. We had grand announcements of things to come. We saw amazing educational opportunities begin in our community that will benefit our citizens and the world beyond. We are on the cusp of great change in 2020 in Athens-Limestone… and many of our citizens are benefiting.
In 2019, our communities came together. We cried together. We laughed together. We cheered together. We mourned together. We became stronger together as we lifted each other up – recognizing we are only as strong as our smallest and weakest citizen. Our community rallied to stuff the trucks for LCCI, fill the backpacks for Full Tummy, fill the packages for Hearts for Homeless, adopt and foster animals from our local shelters as they became overwhelmed, and help so many more community organizations that needed a hand and held special events – and you.
2019 was a whirlwind year for Athens-Limestone County Tourism with visitors from all over the world, including the return of the International Friendship Ambassadors of Japan after a 35 year hiatus, the return of the annual Indian Student Educational visit, clan representatives from our Twinning City – Stonehaven, Scotland, and the return of the Airstreams for the Tennessee Valley Old Time Fiddlers Convention.
We've welcomed new community members, industries, and tourism partners to Athens-Limestone; assisted potential relocating families discover the best our community has to offer; and continued to help everyone discover Athens-Limestone as, "We're what you LOVE about the SOUTH!"
January is a little lean on events but we're adding them to the calendar at VisitAthensAL.com/events as fast as we can. So here are few events to look forward to… just head our calendar for all the details.
Music… music… music…
There's no shortage of toe-tapping fun in January with the Alabama Music Series: The Pine Hill Haints on January 3. Elkfest at VINYL Revival in Elkmont is January 4. Sophisticated Swingers kick off the 2020 season of Senior Matinees at Yesterday's on January 16. The TVOTFC Concert Series kicks off on January 23, with Geez Louise – Dangerous Dames and Their Killer Songs. Plus a variety of bands at our local venues throughout the month as well.
Keep the giving going….
The 15th Annual Hunter Bauer Memorial Blood Drive comes to Athens on January 12, while the American Red Cross will be Ardmore Public Library on January 13. Potter's Hand at the First Presbyterian Church on the Square needs help making bowls for the Empty Bowl Luncheon on January 18. Ardmore rallies at Machine's Machine Shop for a Chicken Stew and More Benefit for the Hatchett Family on January 18. City of Athens Relay for Life Team will have their Chicken Stew Fundraiser on January 25, with pre-orders open now.
Martin Luther King Jr. Observances will be January 20 with a variety of programs in the community.
Here's a by-the-month guide to some of Athens-Limestone's favorite events coming in 2020:?
FEBRUARY
Martin Luther King Jr March and Program – Athens
Hound Dog Half Marathon – Elkmont
Empty Bowl Luncheon – Athens
Special Waterfowl Hunting Day for Youth,
Veterans and Active Duty – Statewide
MARCH
Cruise-In on the Square – Athens
Hospice of Limestone County Chili Challenge – Athens
Polk Sallet Follies – Athens
Learn to Read Corporate Spelling Bee – Athens
KALB Elk River Clean Up and Trash Attack –
Limestone County
Eli's Block Party Car Show & Cruise In – Athens
APRIL
Athens Historic Saturday Walking Tour
Mooresville Historic Saturday Walking Tours
Elkmont Historic Saturday Walking Tours
Cruise-In on the Square – Athens
Cars and Bike Show on the Square – Athens
Earth Day and Outdoor EXPO – Athens
City of Athens Relay for Life Bass Tournament –
Wheeler Lake
Athens PD Motorcycle Ride with Behind the
Badge-Athens
County for a Cure Cornhole Tournament – Athens
MAY
National Travel and Tourism Week – Nationwide
Limestone County Sheriff's Rodeo – Athens
Chick-fil-a 10, 5K and Fun Run – Athens
Summer Concert Series: Singing on the Square –
Athens
Cruise-In on the Square – Athens
SeaArk Owners Invitational Catfish Tournament –
Wheeler Lake
The Park After Dark Cruise In – Ardmore
Spring Krusher Century Ride – Elkmont
Athens State Alumni Golf Classic – Athens
TEARS Foundation Alabama Rock & Walk for Babies – Athens
WLHS Booster Club Car, Truck and Tractor Show –
Lester
Athens PD Reserve Golf Tournament – Athens
Fridays After Five – Athens
JUNE
National Trail Day – Limestone County
Cruise-In on the Square – Athens
Summer Concert Series: Singing on the Square –
Athens
Smokin' Railroad Street BBQ Cookoff – Elkmont
Project Sweet Pea's Jamboree – Ardmore
Bike MS: Rocket City – Limestone County
Fridays After Five – Athens
Alabama Free Fishing Day – Statewide
National Boating and Safety Week
JULY
Red, White, and Boom Fireworks Show – Athens
Cruise-In on the Square – Athens
County for a Cure Mud Volleyball Tournament –
Athens
Summer Concert Series: Singing on the Square –
Athens
Fridays After Five – Athens
AUGUST
Ardmore Police Reserve & Fire Rodeo
Piney Chapel American Farm Heritage Days
Ardmore Quarterback Car Show
Ardmore Crape Myrtle Festival
Cruise-In on the Square – Athens
Summer Concert Series: Singing on the Square –
Athens
Fridays After Five – Athens
Elkmont Car Show
SEPTEMBER
Trail of Tears Commemorative Motorcycle Ride –
Limestone County
KALB Duck Run 5-K
Cruise-In on the Square – Athens
Summer Concert Series: Singing on the Square –
Athens
Fridays After Five – Athens
The Park After Dark Cruise In – Ardmore
9/11 Heroes Run – Athens
Swing Through 5K – Tanner
Superhero Fun Day & Family Expo – Athens
Haunt Walks Ticket Pre-Sale at the Visitors Center
– Athens
Athens North Pole Stroll Tree Sponsorship Opens
– Athens
Athens Storytelling Tickets Pre-Sale at the Visitors
Center – Athens
OCTOBER
Tennessee Valley Old Time Fiddlers Convention – Athens
Gospel Jubilee Reunion Concert – Athens
Athens Grease Festival
Athens Cemetery Stroll
Haunts Walk – Athens
Cruise-In on the Square – Athens
KALB Wacky Quacky Ducky Derby – Athens
Athens Storytelling Festival – Athens
Rails to Trails Fall Trail Walk – Elkmont
NOVEMBER
Athens Veterans Day Parade
Christmas Open House – Athens
DECEMBER
Trustmark Bank Christmas – Athens
Ardmore Christmas Parade
Elkmont Lions Club Christmas Parade
Mooresville Holiday Home Tour

By: Cayce Lee
Social Media Specialist, Athens-Limestone County Tourism Association