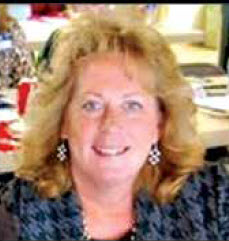 By: Sandra Thompson
It's hard to believe another year is coming to a close; to say that 2018 went by quickly is an understatement. As the holidays near, I would like to remind everyone of a very special program that benefits not only veterans but the entire community. If you are looking for a unique gift that keeps on giving for your special veteran, why not consider a flag in the Flags over Athens program. "Flags over Athens" was launched in 2009 by a group of local citizens who thought it would great to honor and remember our veterans. The flags were still flying on Veterans Day thanks to our local American Veterans (AMVETS) Post 21 of Athens.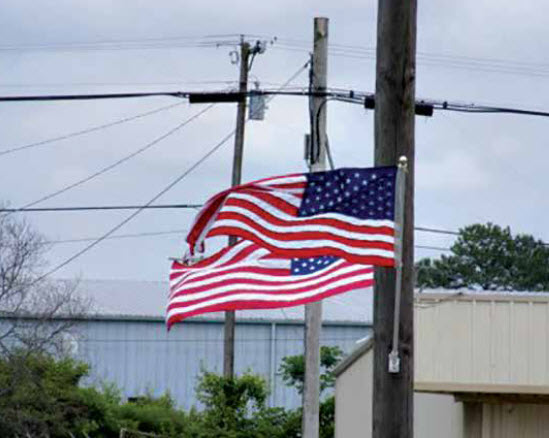 As one of America's leading veteran's service organizations for more than 75 years, AMVETS has a proud history of assisting veterans and sponsoring numerous programs that serve our country and its citizens. Membership in AMVETS is open to anyone who honorably served, or currently serving, in the U.S. Armed Forces, including the National Guard and Reserves.
Lyle Sadler, Commander of Post 21, says it is an honor to be part of the "Flags over Athens" program and that the members of their post are happy to put the up and take them down; however, he would also like to ask for help from the public with a couple of issues. If you see that the flags are being put up or taken down, please proceed with caution. We normally have a buffer, such as a police escort, but it is sometimes a dangerous task when cars are zooming by paying no attention to what is going on. Unfortunately, due to inclement weather, we are also losing flags; so, if you see a flag that has fallen from its post or pole and can get to it safely, please pick it up and return it to the AMVETS post located on Black Road or to the Alabama Veterans Museum. "We used to have enough flags to place them on US Hwy 31 and on Hobbs Street on both sides; but now we barely have enough to do half of Hobbs Street," said Sadler. If you would like to donate a new 3×5 nylon flag to the program, we would also appreciate that.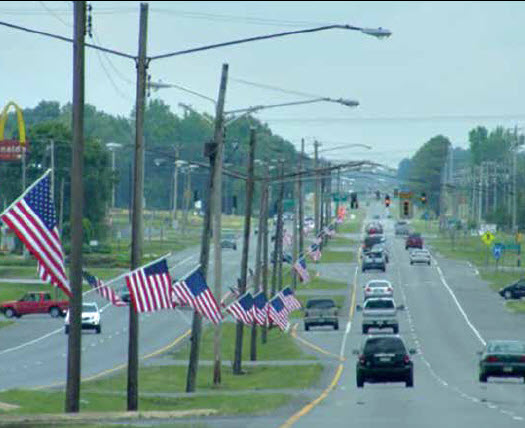 For a fee of $75, residents may honor a veteran or a currently serving member of the military with a flag to be displayed either on US Hwy 31 or Hobbs Street. Flags will be displayed on Memorial Day, Armed Forces Day, Flag Day, Fourth of July, POW-MIA Day, and Veterans Day. The Alabama Veterans Museum and Archives will have on permanent display a plaque with the names of each person honored with a flag. To purchase a flag, or for more information, please contact Lyle Sadler at 256-444-2793. We hope to grow the program next year and be able to place flags all the way up both sides of Hobbs St. There is just something about seeing all of those flags waving in the wind! On behalf of the Alabama Veterans Museum and Archives, we hope everyone has a very Merry Christmas and a Happy New Year!
By: Sandra Thompson
Director, Alabama Veterans' Museum