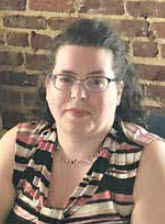 By: Cayce Lee
Welcome to February – a month full of opportunities to enjoy history, heritage, romance, and more. From outdoor adventures to Valentine's to galas … there's a lot on this calendar to be enjoyed. I'm just hitting the highlights, so you'll need to head to VisitAthensAL.com/events for all the details.
Hearts and Arrows…
You're probably seeing cherubs, foil hearts, and chocolate everywhere as Valentine's Day is rapidly approaching on February 14. Cupid comes early for lucky tickets holders of the sold-out 2020 Chocolate Walk in downtown Athens. If dinner and a show is more of your date night needs, Jazz and Red Velvet Dinner & Show with Athens High School happens the 8th as well as the L&L Event Center Valentine's Ball. February 13 is a Galentine's Day – a day for women to celebrate each other with a movie night, pampering session, or just hanging out. The Bridge will be having Dinner and Jazz featuring a three-course catered meal on February 14. For the anti-Valentine crowd, you have a place to go – Hard Dock Cafe will be having Stupid Cupid Anti-Valentine's party on the 14th as well. Looking for something a little different for a date night idea…how about a paranormal investigation of Boneyard Antiques in February 15.

Outdoor Galore…
The State of Alabama announced the Special Youth, Veteran, and Active Military Personnel Waterfowl Hunting Day will be February 8. Community stewards are welcome to join the Clean & Learn at Beaverdam Peninsula in southern Limestone County on February 8 and enjoy a chance to learn about waterfowl as well as lend a hand to clean up litter in the area. It's time to run with the big dogs during the Elkmont Hound Dog Half Marathon happening in Elkmont on February 29.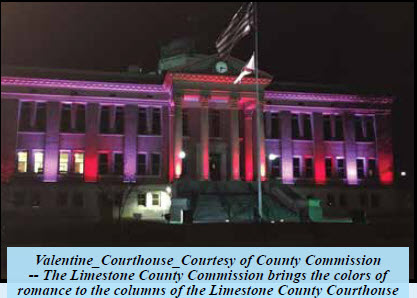 Unity in Community…
It's Black History Month, a time to salute the contributions of our African-American communities. The Athens-Limestone Visitors Center has copies of the Limestone County African-American Heritage Trail available for anyone looking to explore. February 25 brings renowned author Peggy Allen Towns to the Center for Lifelong Learning for their monthly CommUnity Breakfast. Athens-Limestone Library is hosting "Way Down in Alabam': Finding Old-Time Fiddlers and Their Tunes" lecture on February 26. Athens State University is preparing to mark its 200 Anniversary and is hosting the Athens Forever Gala on February 29.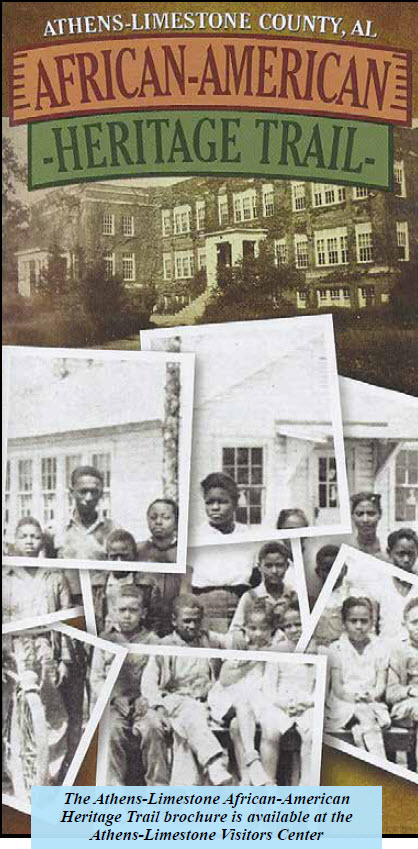 Let the Good Times Roll…
Grab your mask, beads, and let the good times roll with two options happening locally on February 22. PrimeTime Basketball in Lester will be having a family-friendly Mardi Gras Festival starting at 11a.m. including a little Crawfish and Shrimp Boil (reservations needed in advance) plus concessions, king cake and more with proceeds helping to offset tournament fees for teams. Adults looking to get away for a little Masquerade Ball fun will want to make plans to join Joe Wheeler State Park from 8 p.m.-midnight and make plans to enjoy the package savings for the event.
Welcome New Travel and Tourism Partners…
The work is underway and it won't be long until Rick's Barbecue is open on Main Street in Ardmore, TN. Mill Creek RV in Elkmont has new owners with lots of hospitality for RVers, horseback riders, and people with puppies on the road and hitting the Richard Martin Rails to Trails, including the addition of a Puppy Park to their facilities. Goodland Pour House has opened in the Publix Shopping Center on County Line Road in Madison with a desire to give back to the community with loads of hosted events for area non-profits.

Dates and Venues to note for your favorite events…
Hospice of Limestone County Chili Challenge will be March 14 at the Athens Middle School.
Eli's Block Party Car Show & Cruise In will be Mar 21 at Bethel Church of Christ.
Reminder…
This is just the tip of the iceberg for events happening in Athens-Limestone Alabama. There are chances to hear live music, enjoy art, and much, much more on the calendar with more added every day.
By: Cayce Lee
Social Media Specialist, Athens-Limestone County Tourism Association