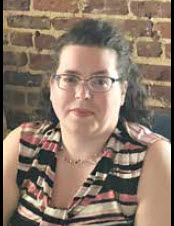 By: Cayce Lee
February is here with thoughts of Cupid, chocolates, and warmer weather on the minds of many. A steady stream of explorers have been visiting the Athens-Limestone Visitors Center as the clouds part to share the powder blue sky and brilliant sun. Many of them have heard about one or two of our trails, such as the Columns and Culture Antebellum Home Driving Trail, Richard Martin Rails-to-Trails, Beaty Historic District, and Noah Bike Trail and come seeking trail brochures – and we don't let them leave before sharing that we're home to over 30 trails, tracks, and treks too.
Here are a few highlights to help you plan your February – you can find the specifics for our featured events at VisitAthensAL.com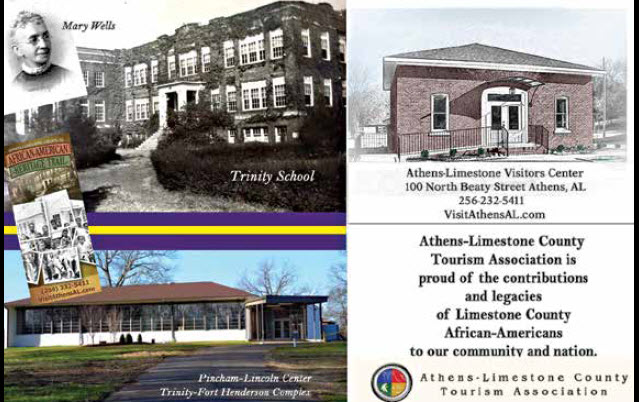 Hearts – Love – Shop Small…
Athens-Limestone has a few options for your Valentine's consideration this year. The Disabled American Veterans Chapter 51 are hosting their Second Annual Valentine's Fundraiser and Raffle at the VVA building on Elm St. on February 6 where there will be food plates, the raffle drawing, and door prizes. The lightening-fast sold-out Athens Main Street Chocolate Walk is also happening on February 6.
Why not show our local merchants and businesses a little love this Valentine's Day and shop small. You can get sweets for your sweetheart with chocolates from U.G. White in downtown Athens, Russell Stovers Outlet at Exit 351 and U.S. Highway 72, or Wise Ants General Store and Bakery in Ardmore. Looking to add a little bling to your Valentine's Day? Be sure to check out Hobbs Jewelers on U.S. Highway 72 in Athens, Tammy's Fine Jewelry in downtown Athens, Osbourne's at Eastside Junction on U.S. Highway 72, or Hobbs Jewelers on Main Street in Ardmore. Plus there are over 100 dining options to choose from in Limestone County to treat your sweetheart to a meal. Take in a movie at Cinemagic in Athens or check out one of our many music venues. You can explore these ideas and more at VisitAthensAL.com.
Let the Good Times Roll…

Mardi Gras is upon us and it's a great time to have some fun. This year's Smallest Mardi Gras Parade in the South will have a twist, it will be a shoebox parade exhibit in the window of High Cotton Art from February 6 – 16, culminating in a digital "parade" of floats. Redstone Harley-Davidson will be throwing their Mardi Gras Party on March 20 with music, food truck, and more.
Nature Calls…
Keep Athens-Limestone Beautiful and community volunteers will take on the litter at Buzzard Roost on February 6. The Great Backyard Bird Count is coming February 12- 15 and citizen scientists can help count the birds of Limestone County whether in the backyard, school yard, or along a trail. The Forest School of Joe Wheeler State Park resumes their Growing Up Wild Series on February 24 with First Impressions. Mark your calendars for Alabama Severe Weather Preparedness Tax Holiday from February 26 to 28.
Black History Month…
Want to explore the African-American history of Athens-Limestone Alabama? Athens-Limestone Tourism has a brochure highlighting the contributions, history, and legacy of our African-American community. Copies are available at the Athens-Limestone Visitors Center at 100 North Beaty Street in Athens from 8 A.M.-5 P.M., Monday-Friday (excluding holidays).
Coming soon…
Chipotle is coming to Athens at 1289 U.S. Highway 72, adjacent to the Chick-Fil-A. Chipotle is known for its tacos and Mission Burritos.
Valentina's Pizzeria and Wine Bar marks the return of Joe Carlucci to sit-down dining in Athens and can be found at 25951 Huntsville-Brownsferry Road.
You'll find even more events including trivia nights, live music, karaoke, and more on the calendars at VisitAthensAL.com or you can stop into the Athens-Limestone Visitors Center 100 North Beaty Street in Athens from 8 A.M.-5 P.M. Monday-Friday for events, brochures, and more.
By: Cayce Lee
Social Media Specialist, Athens-Limestone County Tourism Association