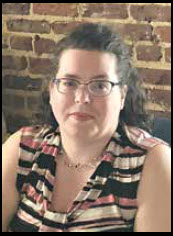 By: Cayce Lee
Birdies, bogeys, and hyzers? These are just some of the colorful borrowed words from traditional golf or player-created terms used to describe skilled shots employed during a round of disc golf. Disc golf – not to be confused with Frisbee, the recreational flinging and slinging of a plastic disc between people created in 1955 by Walter Morrison – has been increasing in popularity over the years with more and more families taking up discs and hitting the courses to try their skills and spend time together. Courses are popping up all over – including subdivision, universities, and parks and according to the Professional Disc Golf Association (PDGA), increasing from 1,722 in 2004 to 4,060 in 2013. And Athens-Limestone is no exception.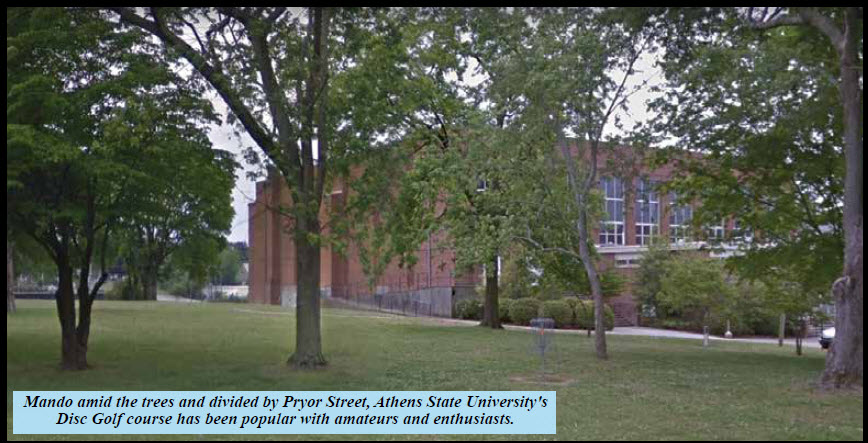 A golf disc for the course usually cost less than ten dollars, lending to the sport to being an affordable pastime for families. The game is easy to play with similarities to traditional golf – putts, pars, birdies and bogeys. The game can be played to PDGA standards or just a simple, non-competitive play-through. InfiniteDisc.com summed up the sport by saying in their blog, "Disc golf can be played by everyone regardless of age, athletic ability, gender, or social status. It can be played alone, with a few friends, or as part of a league or tournament."
Many players enjoy the challenge of the bucket (a pole with basket and chains to land the disc), the mandos (the route the disc must take around obstacles like poles, trees and such), and the chance to put their skills on display with shots like hyzers (a right-hander's disc thrown at an angle with the right side higher than the left), Scooby shots (a shot where the disc is held upside down), tomahawks (type of overhead throw), and fan grips (type of backhand shot).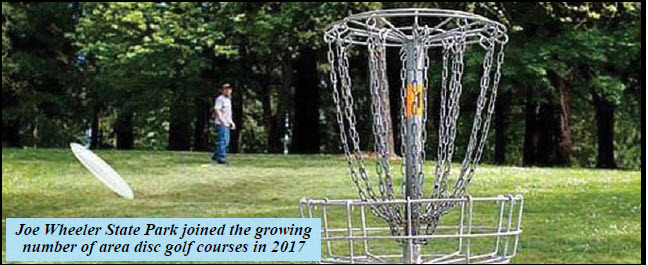 Disc golf is a visible part of Athens-Limestone's sports world – and many in the community may not realize its growing popularity or realize they've witnessed the game in action. You may have been traveling down Pryor Street in Athens near Athens State University's Kares Library or Carter Gymnasium and seen a person or group of people with brightly colored discs in hand eyeing the chain-enshrouded buckets. Or maybe you caught sight of a similar group along U.S. Highway 31 in Tanner in front of Calhoun Community College playing through. Avid users of Swan Creek Greenway have probably encountered players at the north end enjoying the Athens SportsPlex course. These courses have even hosted tournaments bringing fans and competitors from near and far.
If you're an avid disc golf player looking for courses to play or a family looking to give the sport a try, you can find Athens-Limestone courses, course descriptions, course maps, and locations highlighted at visitathensal.com/disc-golf-courses.html.
A note on events…
Due to the fluid nature of the on-going Covid-19 situation, advisories have been issued by the CDC and State of Alabama discouraging public gatherings, events, and venue attendance through April 6, a date that will be revisited according to authorities. To that end, events are actively rescheduling; bars and restaurants have closed their seating or venues for the period; and some area attractions have closed for the duration as well. For the latest information on events including cancellations and postponements, please visit: VisitAthensAL.com/events.

By: Cayce Lee
Social Media Specialist, Athens-Limestone County Tourism Association