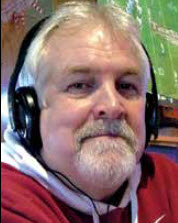 By: Tim Lambert
Football, volleyball, and cross country seasons began pretty much on time for local athletes. Due to COVID restrictions, some schools that were scheduled to play opening games against teams outside their normal territory were forced to either cancel or, in some cases, accept a forfeit and start their seasons with a loss already on the b ooks. School organizers were determined to kick off things as normally as possible, however, and were successful beyond what most people might have expected. Highlights by school so far:
Ardmore
The varsity Tigers opened their football season with big wins over Tanner (42-18), Elkmont (53-12), and Brewer (48-7). Varsity volleyball claimed victories against Clements, Athens Bible, Lindsay Lane, West Morgan, Colbert County, Colbert Heights, Danville, Vinemont, Brewer, West Limestone, Mae Jemison, and Lee.
Athens Bible
Volleyball wins came against Westminster Christian, Tanner, Whitesburg Christian, and Mae Jemison.
Athens High
The varsity Golden Eagles were a local football team starting off with a forfeit; their first wins came starting in week three against Columbia (50-6) and Hazel Green (22-0). The JV team beat Hazel Green 26-0. The Lady Golden Eagles have been extremely busy on the volleyball courts defeating Pelham, Vestavia Hills, St. John Paul II, Hatton, Gulf Shores, James Clemens, Madison Academy, Lindsay Lane, Florence, Columbia, Grissom, Sparkman, Bob Jones, Elkmont, Buckhorn, Hazel Green, Brewer, Westminster, and Lee.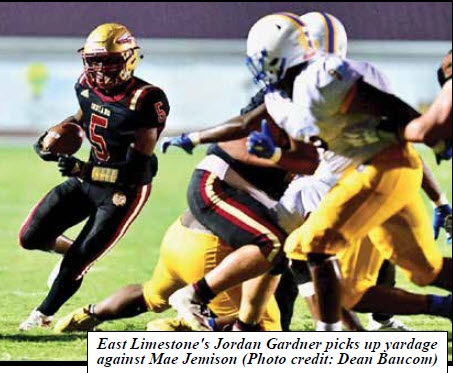 Clements
The Colts' first football victory came in week three against Phil Campbell (38-18). Volleyball teams have defeated East Limestone, Lauderdale County, and Tanner.
East Limestone
Starting in week two, the varsity Indians dominated Lee 56-28 and followed that up with a convincing 43-15 win over Mae Jemison. Volleyball teams downed Randolph, Ardmore, Clements, Lauderdale County, Danville, Brewer, Lee, Lindsay Lane, Muscle Shoals, Elkmont, Priceville, West Morgan, Russellville, Haleyville, and Mae Jemison.
Elkmont
The JV football team started their season off by edging West Limestone 14-13. On the volleyball courts, the Lady Red Devils notched victories against West Limestone, Rogers, ABS, Brooks, and Clements.
James Clemens
The Jets were also charged with a forfeit against Murphy in their first football game; since then, they have beaten Athens 22-0 and Bob Jones 52-28. The freshman team blanked Sparkman 8-0. Lady Jets' volleyball has turned back Florence.
Lindsay Lane
The Lady Lions have been ranked second in Class 1A volleyball this season, posting wins over West Limestone, Decatur Heritage, Meek, Florence, Ardmore, Tanner, Asbury, Oakwood Adventist Academy, North Jackson, and Woodville. The JV football team upended Clements 21-12.
Tanner
The Rattlers claimed their first football victory against Lexington 20-13. Another win was awarded after Ider was forced to forfeit last Friday due to COVID effects on their team. The Tanner volleyball team beat Columbia and Whitesburg Christian.
West Limestone
The varsity Wildcats are undefeated so far on the football field, defeating Clements (53-19), Deshler (33-14) and Central-Florence (28-20). The JV team also has a couple of wins against Ardmore (7-0) and Athens (16-14). The middle school Wildcats also defeated Ardmore 7-0 and Elkmont 35-12. In volleyball action, marks in the win column came against Lindsay Lane, Waterloo, Colbert County, Elkmont, Vinemont, and Colbert Heights.
Local results from various cross country meets so far:
Black and Gold Classic: Athens teams placed sixth in the large school A boys' and girls' and JV girls' divisions, first in the girls' B division, fourth in the boys' B division and third in boys' JV.
Pepsi Challenge: Katie Serrato-West Limestone (fifth-small school girls), Kylie Gero, Sydney Freeman, Claire Deaton, Kayla Willett-James Clemens (third, fifth, sixth, eighth-large school girls), Ella Carter-James Clemens (seventh-junior high girls), Alex Kuntz-Elkmont (fifth-small school boys), Tyler Gohlich, Matthew Hill-James Clemens (fifth, eighth-large school boys), John Luke Stovall, Cole Robinson-James Clemens (fifth, tenth-junior high boys), Mason Brown-Lindsay Lane (sixth-junior high boys).
Chickasaw Trails: Sydney Perkins-Lindsay Lane (seventh-1A/2A girls), Katie Serrato-West Limestone (seventh-3A/4A girls), Henry Woodall-Lindsay Lane (eighth-1A/2A boys), Jack Bradford-ABS (ninth-1A/2A boys), Caroline Mallette-Athens (first-varsity girls large school), John Luke Stovall, Nicholas Rushton-James Clemens (fifth, tenth-varsity boys' B team), Ria Sethi-James Clemens (seventh, varsity girls' B team), Zachary Hinkleman-James Clemens (ninth-JV boys).
By: Tim Lambert
Tune in for the PlayAction Sports Update, three times each weekday on 1080 AM WKAC. Visit us online at www.pasnetwork.net! email: playactionsports@hotmail.com