By: Ali Elizabeth Turner
Chad Rickman hails from Mississippi, has been in the construction industry for over 20 years, and has a special love for quality cabinetry. He did remodels as a teen, and cabinets have been his focus for the past ten years. Chad responded to an ad posted by Cotton Row Companies for a supervisory position earlier this year, and he and the Cotton Row team hit the ground running in order to keep up with the construction boom in our area. They offer all-wood cabinets and accessories along with installation at a fraction of the cost of a custom project, and they have a homebuilder's license.

There was a time when ready-to-assemble (RTA) cabinets were of poor quality. Chad told me, "Back in the '90s, the pre-fab cabinet world was a nightmare. Now you can get upscale accessories like soft close hinges and drawers, lazy Susans, dummy doors, farmhouse sinks, and high-end pulls. We have seven vendor lines of cabinets, and they are all solid wood with no presswood." He went on to show me pictures of some of their recent projects, and they look like something out of Southern Home or Magnolia. He also showed me pictures of less expensive kitchens, and they still looked beautiful and are durable. "What makes the most difference are the accessories," Chad said. Express Cabinets by Cotton Row has a small showroom located inside the Cotton Row Companies office complex, which is near the intersection of Lindsay Lane and Hwy 72, at 1602 S Lindsay Lane, Athens, AL.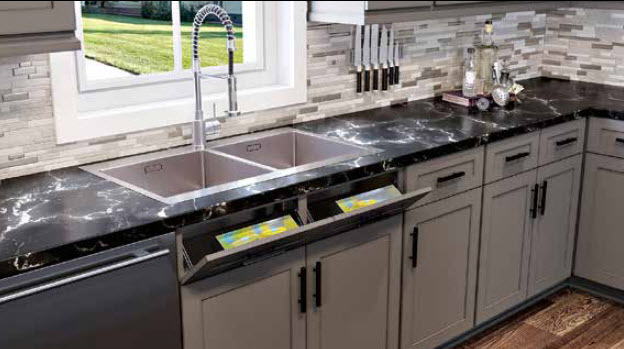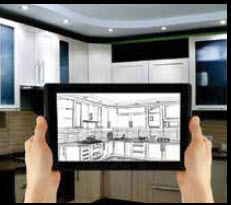 One of the ways that Express Cabinets is able to pass savings on to their customers is to keep their overhead low and installation prompt. "We will beat an 'apples-to-apples' quote," said Chad, meaning that an Express Cabinets estimate will always be less for the same or comparable product. Carter Richardson is their project manager and has been in the installation world for five years. He was custom-trained by Cotton Row and has a crew of three counter-top installers, two plumbers and two electricians that are subcontractors. In addition, if your project is part of a remodel to sell or you are a developer showing a model home, Cotton Row's Leah Carter heads up the design and interiors portion of the business and will be glad to help you. Express Cabinets is also hiring. "Because of the boom it is a challenge to stay ahead of the demand," Chad said, indicating a delightful dilemma.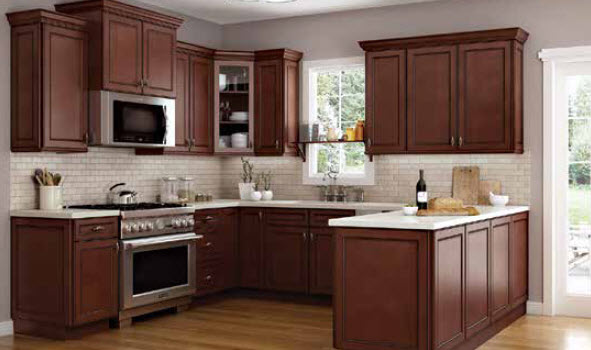 Express Cabinets is able to use 3-D software to help you visualize the finished project, and Chad also mentioned that they are just fine with supplying cabinets to people who want to do a DIY project for their own home or rental properties. Another way that they pass savings along to customers is by not overwhelming them with too many options in order to "nail the upsell," i.e. coming in to a showroom with a pretty clear idea of what you want as well as what you want to spend, and then having so many choices shown to you that your head starts to swim. "For example," said Chad, "say you know that you want a garbage can pull-out for your kitchen that you want placed to the right of your sink. We will show you a few examples that we think will best meet your need, but we are not going to show you forty of them — customers resent it, and it delays the project. I know I don't like that when it's done to me, and I am not going to do that to our customers. On the other hand, if a customer wants to see all the possibilities, we will accommodate their choices."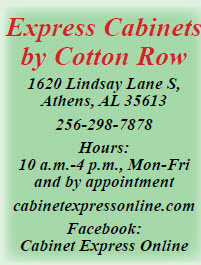 I asked Chad for an example of sizable savings they were able to give to an actual customer. Cabinets Express was able to beat a quote given by a local competitor (which featured the exact same product) by $6 thousand. Needless to say, the customer was more than pleased.
Chad also taught me that what makes an RTA project look like a custom job is the quality of countertop, the organizational features that are selected, and the types of pulls chosen. "We provide custom service with RTA as a foundation," he said. Express Cabinets provides a lifetime manufacturing warranty on all their work. Often, they are able to receive product within 72 hours. They are especially proud of the cabinet box construction as well as the quality of the soft-close hinges. If you are in the market for cabinets and looking for a quality, beautiful look that won't break your bank, make a no-obligation appointment to meet with Chad Rickman of Express Cabinets by Cotton Row today. His number is 256-298-7878.
By: Ali Elizabeth Turner