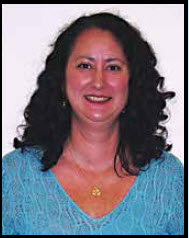 By: Holly Hollman
The musical duo Della Ray found its name from a tragic story based in Tuscaloosa lore.
The pair, Adam Morrow and Natalie Jensen, will bring their passion for powerful stories and songs to Athens on Saturday, Aug. 3, at 7 p.m. at Athens State University's McCandless Hall. This is the second of five concerts Athens Arts League is hosting for its Alabama Music Series.
Morrow said the duo are in the Shoals but originally lived in Tuscaloosa, where the pair enjoyed Sokol Park and its trail system. One of the trails bares the name Della Raye, reportedly named for a girl falsely deemed insane and wrongfully placed in an institution.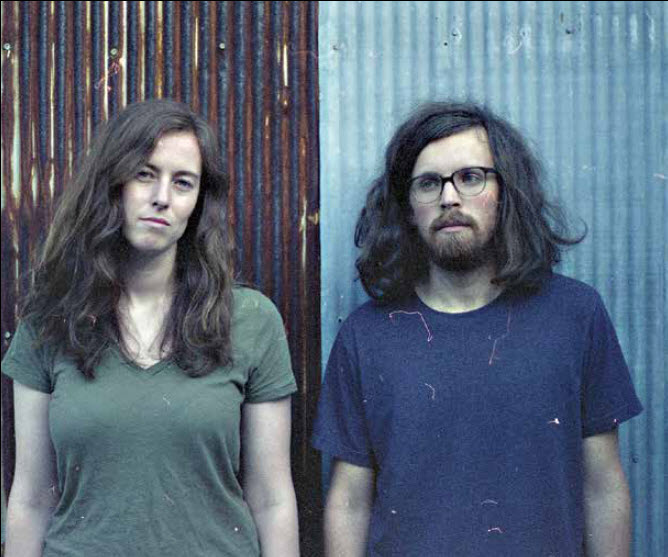 "For a long time, I thought that'd make for a powerful song, but when we started this duo project, it just fit (as our name)," Morrow said.
Della Ray dropped the "e" and began its musical journey. Morrow is known for his work with artists like Grammy-winner John Paul White and Belle Adair. The ever-evolving duo spins out its own brand of dreamy, haunting indie rock. In 2018, Della Ray was among an Alabama media outlet's "25 Essential Alabama Musicians to Know."
Morrow said concertgoers in Athens could expect a show that is not necessarily a strict playlist.
"Well, to be honest, we're not totally sure what to expect, and I'm excited about that," Morrow said. "We've spent the majority of the last couple years in the studio and playing in other people's bands. I am really looking forward to getting these songs out into the world. The band really started because Natalie and I needed a name for the songs we were writing at home that didn't fit in any other projects at the time."
He said the basis for much of this show is "our voices blending together." Joining the duo for the Athens concert will be Hayden Crawford on bass and Kevin Leigh Robinson on drums.
"I'm more interested in what the four of us can make happen together than recreating what we've been doing in the studio, which is usually the temptation in this situation," Morrow said and promised, "It's going to be a lot of fun."
The Muscle Shoals National Heritage Area and current and former members of the Limestone County Legislative Delegation are helping sponsor the entire Alabama Music Series. In addition, Morell Engineering is helping sponsor the Della Ray concert for several Birdie Thornton Center clients and their families to attend at no cost.
Two college and one high school students will obtain hands-on experience at the concert in various aspects such as stage setup, sound check and photography.
Morrow said it is "vitally important" for students interested in the arts to see a life in the music world is possible, especially in Alabama.
"Growing up in Tuscaloosa, being a professional musician seemed about as likely as me landing on the moon," Morrow said. "The opportunity to learn from mentors who have been there and start down that road is very cool."
Morrow said luck plays a part in succeeding in the music industry but that is "dwarfed by hard work and attitude and experience."
"A chance to get that lesson early on is awesome, to see how things are really done instead of having to learn as you go via your own missteps and observations," Morrow said. "We look forward to working with these students."
Athens Arts League Board President Jennifer Hilton Sampieri said the board is committed to incorporating student opportunities with the Alabama Music Series and other events to ensure those interested in music careers have an avenue to learn.
"We want to be a resource for these students and develop an interest in them for the visual and musical arts," she said.
Morrow said North Alabama's musical heritage is world famous and worth embracing as a regional identity.
"Obviously the Muscle Shoals documentary from a few years ago was a game changer, as was the incredible success of folks like the Athens-based Alabama Shakes," he said. "All of that has helped the whole scene so much, especially when groups like the Shakes are so generous with their platform. If (music) is something your community is proud of and there are opportunities to be involved, that seems like how things are established to bloom for years to come. I hope young folks feel like there is reason to stay and pour themselves into the area and make it their own."
By: Holly Hollman
City of Athens Communications Specialist