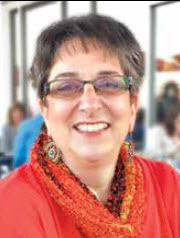 By: Lynne Hart

We have had so many requests for litter grabbers; however, until now we haven't had enough that we could give them away.
Thanks to Keep Alabama Beautiful in cooperation with the Alabama Department of Transportation, we have 200 metal litter grabbers and sample boxes of GLAD trash bags to give away to Limestone County residents.
On Wednesday, July 22 from 4-6:00 p.m., Leigh and I will be handing out a litter grabber and trash bags to each car that drives through our KALB parking lot.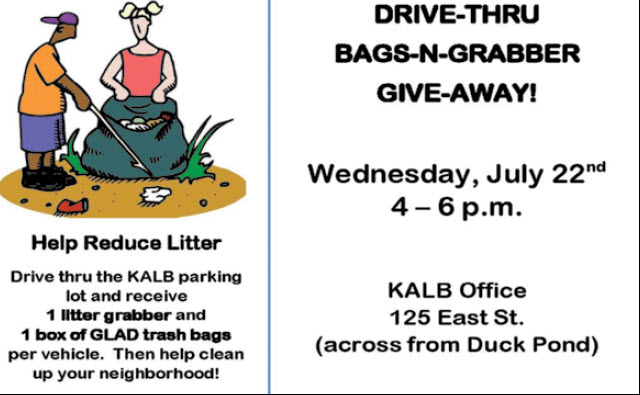 What we hope to see happen is that recipients use the supplies to clean up a littered area in their neighborhood – anywhere in Limestone County – and let us know how many bags were filled.
Letting us know about your cleanups throughout the year helps us secure more supplies. When we provide those numbers to Keep Alabama Beautiful and Keep American Beautiful to show how our supplies are being used, we are more likely to receive additional materials.
The litter grabber will be yours to keep – hopefully, for future cleanups. KALB will provide additional trash bags as needed.
I am looking forward to seeing many of you at the Bags-N-Grabber Give-Away so I can thank you for all you've done to support KALB during my tenure as Executive Coordinator. I will be retired after July 31. Leigh Patterson will be stepping into this position as of August 3, and I have no doubt Leigh will carry on the good works of this organization without missing a beat.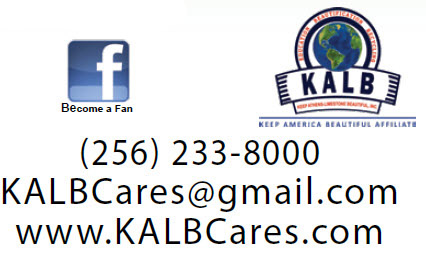 What Is KALB Doing To Combat Litter?

In the past 12 months alone, KALB has encouraged and assisted volunteers in removing over 6 TONS of trash from Limestone County through the following:
Education: This is the most important thing we believe we can do. KALB provides classroom presentations from pre-school to 6th grade. Sharing information on the dangers of littering and providing engaging activities allow children to think about the many ways litter affects them personally, the wildlife that share this area with them, and the environment.
Adopt-A-Spot Program: KALB encourages individuals and groups to adopt an area to keep clean, and we provide all necessary supplies. Certain areas within the city of Athens provide cash rewards for keeping up with the adopted area. Ask us for details.
Cleanup Support: KALB will support groups and individuals doing a one-time cleanup of an area in Limestone County. All supplies are provided.
Trash Attack and Elk River Cleanup: Each year in March, KALB organizes a county-wide cleanup of roadways, waterways, and public lands. On March 14, 2020, seventy-one volunteers worked 4 hours and collected 5,355 lbs. of trash from Limestone County.
Indorama Cash For Trash Challenge: KALB has developed relationships with area businesses who hold the same values regarding a clean community. Indorama Ventures is one such business that partnered with KALB to offer this cash for trash challenge. Any group/individual that cleans up ½ mile of roadway in Limestone County will be entered into a drawing for $1,000, $500, $200, $100 and more! This program is ongoing through August 28. Register at KALBCares.com under EVENTS tab.
Thank you for all that you do to keep our community clean and healthy. Remember to share your cleanup information with KALB every time you pick up trash. We have online reporting or you can call us at 256-233-8000.
By: Lynne Hart
Executive Coordinator – Keep Athens-Limestone Beautiful