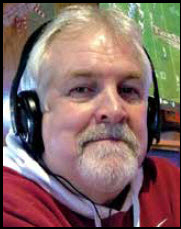 By: Tim Lambert
We start this month's column off on a somber note: Harold Anthony Greene, better known to the local community as "Bama Zack" passed away last week after being hospitalized in November due to complications from COVID-19. Zack was a fixture on the sidelines of Ardmore and East Limestone football games in recent years as well as on TV's Cooper and Company. He was a co-host of Applebee's "Tailgate Talk" on WKAC, as well as a frequent caller on many other sports radio shows, and performed play-by-play duties for PlayAction Sports' coverage of local basketball and baseball games. There has been a scholarship set up to honor Zack's legacy that will go to male and female Limestone County student athletes. You can make in-person donations to the Bama Zack Memorial Scholarship at First State Bank of the South at 1319 Highway 72 East in Athens, or mail them to Bama Zack Memorial Scholarship, C/O Garth Garris, 13833 Pinnacle Drive, Athens, Alabama 35613. Please make checks payable to Bama Zack Memorial Scholarship.
Local athletes signed scholarships in the last month–James Clemens football players Micah Pettus, D.J. Holden, and Chance Starling made their choices for Ole Miss, Lindsay Wilson, and New Mexico Military Institute respectively. The Lady Jets' Cadence Huntsinger inked with Kennesaw State's track and field team. West Limestone's River Helms accepted a football scholarship with Western Kentucky. East Limestone's Rylie Grisham will continue her softball career at Mississippi University for Women, while teammate Mallory Jo Mitchell was also a signee with Blue Mountain College. Lindsay Lane's Ava Whitmire signed a softball scholarship with Maryville College (NOTE: we apologize for incorrect captions in last month's article—James Clemens and Clements signees' information were switched).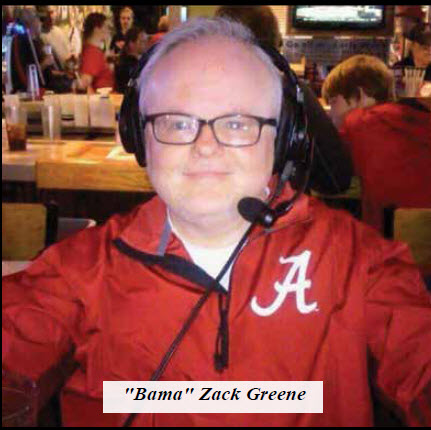 All-State football teams included some area names: James Clemens' Jamal Mayers made the Class 7A first team defense. Athens High's Jack Tregoning was 6A second team defense. In 5A, Ardmore's Chris Allen was a first team athlete and East Limestone's Tyler Moore was second team offense. West Limestone's River Helms was tapped for the 4A first team offense with teammate Thorne Slaton as honorable mention athlete. Tanner's Michael Guster and Eric Jefferson were class 2A honorable mention.
James Clemens head football coach Wade Waldrop has accepted the same position at Florence High School. The Jets went 54-35 in his eight years at the helm including six playoff appearances.
COVID is still causing constant rescheduling of local basketball games. Some regular season dates have started looking like mini-tournaments in that, instead of only two schools competing with their various girls' and boys' teams, a team from an additional school may show up to fill the slot of a cancelled game. Throw in the fact that area games still need to be played, the juggling seems to be endless. Here are highlights since our December column:
Athens Bible
The varsity boys beat Lindsay Lane 69-65. Boys' and girls' teams got varsity wins over Woodville–68-63 and 40-34.
Athens High
Varsity boys' and girls' teams swept Muscle Shoals and Columbia. The varsity boys defeated Ardmore (54-19) and Fairfield (65-60). The Lady Golden Eagles won 56-47 over Madison Academy.
Clements

The varsity Colts knocked off West Limestone (52-42), Rogers (76-60), Tanner (52-35), and ABS (67-51). Clements' girls beat Woodville (55-24) and Ardmore (52-39).
East Limestone

The Indians turned back Ardmore twice (44-19 and 49-42), while the East girls ran to a single 71-27 victory. The Lady Indians also topped Mountain Brook (50-46) and Huffman (47-31) in holiday tournament games.
Elkmont
The Red Devils beat Lindsay Lane (73-51) and Ardmore (37-36). Elkmont's girls downed Central-Florence (48-37), Wilson (57-54), Clements (49-33) and West Limestone (52-35). Both teams scorched Colbert Heights, 65-36 (boys) and 46-20 (girls).
James Clemens
The Jets beat Huntsville (73-56) and Hazel Green (59-58) with the Lady Jets turning back Fairfield (60-34) and Mae Jemison (56-55). The varsity boys defeated East Limestone 52-30 while the girls won 49-45.

Lindsay Lane
Varsity teams swept Woodville 71-43 in boys' action and 48-35 in the girls' game. The Lady Lions topped Westminster (55-50), ABS (58-54), Whitesburg Christian (73-15), and Decatur Heritage (49-47).
Tanner

The Lady Rattlers breezed to a 68-29 win over Whitesburg Christian and topped Clements 67-51.
West Limestone
Varsity teams posted wins over Decatur Heritage 43-40 (boys) and 49-46 (girls) as well as Ardmore—48-38 (boys) and 47-33 (girls). The Wildcats overcame Tharptown (57-47), Mars Hill (43-39), Deshler (59-58), and Elkmont (43-39). The girls defeated West Morgan (49-31) and Clements (54-48).
By: Tim Lambert
Tune in for the PlayAction Sports Update, three times each weekday on 1080 AM WKAC. Visit us online at www.pasnetwork.net! email: playactionsports@hotmail.com