By: Ali Elizabeth Turner

These days, Dana Henry is a busy woman. She runs her family business, Hyatt & Sims, along with a Cub Scout den; was recently sworn in as the Athens City Councilwoman from District 4; and she and her husband, Scott, now own a Cruise Planners franchise. Their newly-launched travel advisory service is located inside the Hyatt & Sims store, which has been a part of "Classic. Southern. Character." in our town for decades. It is right across the street from the south side of the courthouse at 211 W. Washington Street in Athens. Dana basically grew up at the shop, and has run it since her parents died 8 months apart in 2007-2008. She went to Athens High School and also is a University of Alabama graduate. She met Scott while participating in the Jaycees, and being involved in community activities has always been a part of what they do because of who they are.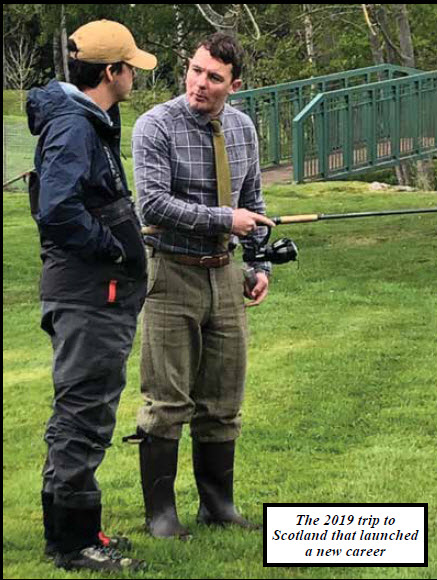 Scott and Dana are also the adoptive parents of Mitchell, who is now 20 and is a student at Auburn. "Mitchell is a miracle," Dana told me. Her tale of how they got him is wonderful, and it was actually the process of planning and then taking several memorable family vacations that inadvertently prepared them for this new endeavor. "We love to travel, and Scott would be the one to do the research on the best deals," Dana told me. At first, especially when Mitchell was younger, many of Scott's skills as an accountant went toward planning and then taking Disney trips. They also got good at cruises, and over time they would have friends ask for help with planning their trips, which Scott was happy to do somewhat as a hobby. However, it was what Dana calls a "reward trip" which was promised to Mitchell that really convinced them that becoming travel advisors would be a beneficial new career, as well as something the Henrys could do when the time comes to "officially retire."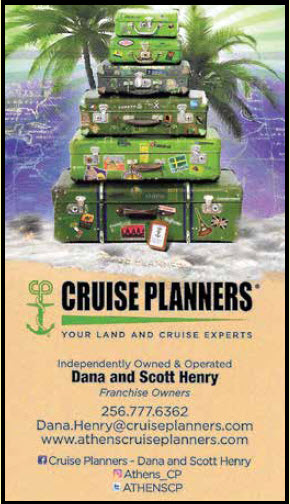 When Mitchell turned 18, he completed the requirements to become an Eagle Scout, which is no small accomplishment. He also graduated from high school, and Scott and Dana promised him he could pick anywhere he wanted to go for a celebratory trip. Mitchell chose Scotland, and in 2019 the Henry family took the trip of a lifetime. "That trip was what put us over the top regarding the travel industry," Dana said. Now that Mitchell was leaving the nest, being able to travel more was possible; and getting paid to help others travel well and make the same kinds of memories the Henry family had been blessed to make was especially attractive. Scott set out to research travel advisory franchises, and narrowed it down to three. They finally decided in September of 2019 to go with Cruise Planners, Inc., which is headquartered in Ft. Lauderdale, Florida.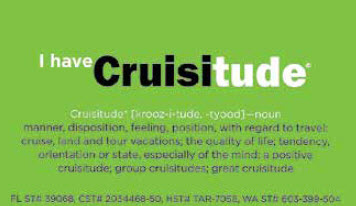 Hyatt & Sims Travel, LLC (which is doing business as Cruise Planners) was formed in October of last year, and Dana went to Florida for her training as a certified travel advisor in November. They then set up a shop-within-a-shop and quickly began to book trips for the people of Athens-Limestone County. Then COVID hit. Dana and Scott were so glad that they had chosen Cruise Planners as their parent company for a number of reasons, not the least of which was the quality of Cruise Planners' response to the pandemic, as well as the integrity they demonstrated in helping people with now-ruined travel plans.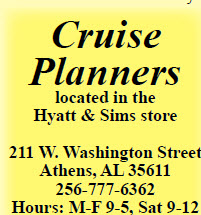 Dana told me a bit about the history of their travel advisory franchise. "Cruise Planners was started by two best friends, and has been around for 25 years. At first they focused just on cruises, but then they expanded to every type of travel, all over the world," she said. Cruise Planners truly sets up their agents for success and gives them advisors and business development managers to help them grow; and Dana has been especially thankful for that during COVID. "The vendors are doing everything they can to make it right," she assured me. Travel is picking back up, and people are planning ahead by booking trips now while the prices are so good.
I asked her, "I have choices, or I could do it myself; why should I choose you?" With that trademark grin she replied, "I will outwork anyone out there. Just like with District 4, I delivered and did what I said I'd do." If you are looking for someone to help you to travel successfully, then stop by and speak with the woman who hit the ground running in the travel business during COVID and then went on to become an Athens City Councilwoman—Dana Henry.
By: Ali Elizabeth Turner