By: Ali Elizabeth Turner
Earlier this week, I asked Wayne Hemmerly, vice-president and co-founder of Crown Service of Alabama, LLC, why he does what he does. After all, not everyone can face down everything from crawlspace critters to cockroaches on a daily basis. He simply smiled and said, "I have been in crawlspaces since I was 12, and my basic make-up is to help people." This is a guy who will crawl around under your house and let you know what is going on with very few concerns regarding what may be down there, except for when it comes to snakes. "I don't do snakes," he says with unmistakable conviction. However, because he is someone who lives to help, he'll definitely get you in touch with someone whose specialty is serpents.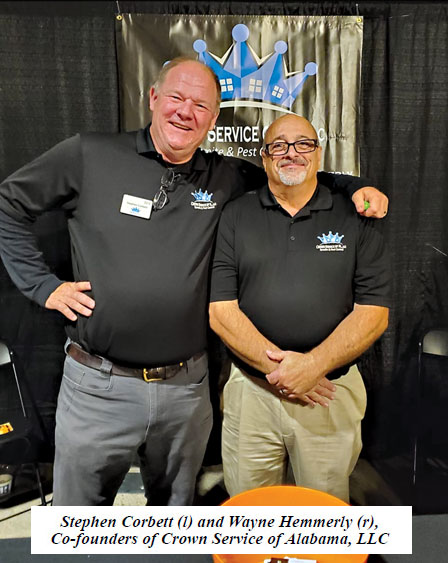 Wayne is from Tennessee, and grew up in his father's construction business. He has also had a real estate license, and loves both professions. However, the day came when his wise dad said, "You are good at this, but you don't have to do this. Go find what it is you were born to do." Along his journey this included working in a funeral home, as well as in the field of executive protection. Wayne took care of high-level CEOs as well as several Hollywood celebrities. For twenty years, Wayne worked on the non-food side of the movie theatre industry, and was responsible for everything from the projectors to the sound systems to curtains to installing the seats, and more. Almost every successful entrepreneur has to go through at least one experience of getting fired, and Wayne was no exception. He found himself suddenly in need of work, attended a job fair, and was hired by a big-box pest control company. He worked for more than one company, and did well. During that time, he had colleagues who shared his desire to do it "better, cheaper, build relationships and give excellent customer service." Together they formed Crown Service of Alabama.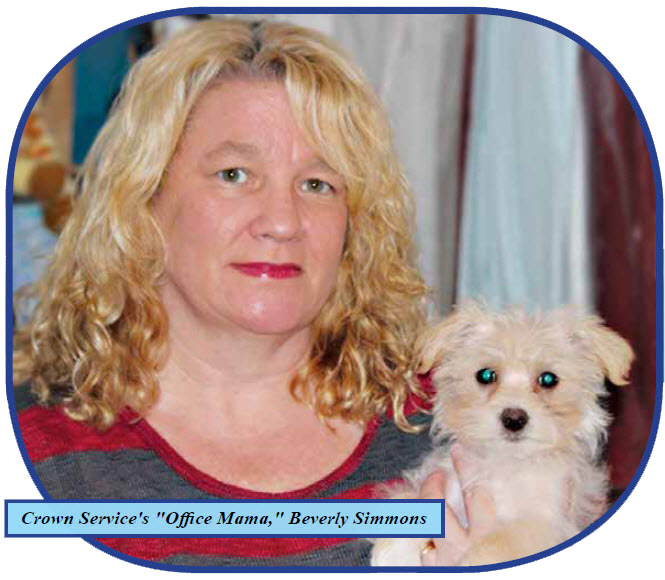 Crown Service of Alabama, LLC is unique in that it was born out of a need for realtors to comply with state law and provide what is known as a "termite letter" before a house can sell. A selling agent has to provide documentation that a termite inspection has been made by a company certified to do so. Recommendation for treatment is offered, but what Wayne likes to tell people is that Crown Service "is an inspection company, not a sales company." When they first started out, they worked almost exclusively with realtors, but then word got around that they could provide outstanding and affordable treatment options for termite and pest control, as well as eradicating fungus. Since their inception nearly two years ago, there have been almost 3,000 calls made, many of which are repeat customers.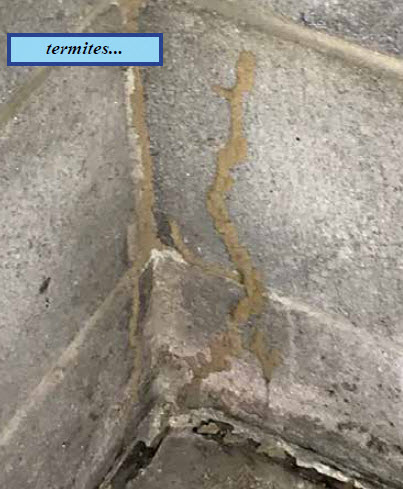 Wayne is also the vice-president of our local Business Networking International chapter in Athens, which is known as Limestone Leaders. When he has given his educational presentations about his craft as well as his company, I have taken note of the fact that he and his business partner, Stephen Corbett, seem to be like brothers while being highly experienced businessmen. I am always glad when someone is careful to make sure that others in their orbit are allowed to shine brightly.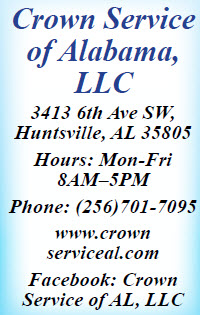 Stephen Corbett is from the Carolinas and grew up in a farming community. He and Wayne worked at the first big-box pest control company at the same time, and they became best friends. Stephen had years in the food service industry, and like Wayne, found himself in need of employment. Neither had planned on pest control becoming their career or owning their own business, and they are so glad they can help people and be friends while doing so."Stephen is the level-headed one, and is my family here." With humor Wayne mentioned that Stephen is a competition sporting clay shooter. They have an interesting leadership structure, and that is the role of president and vice-president rotate per their by-laws. Currently Stephen is the president, Wayne is the VP, and that will change at some point when the need arises. They also were able to accomplish something rather unusual these days, and that was to start the company from a position of being completely debt free.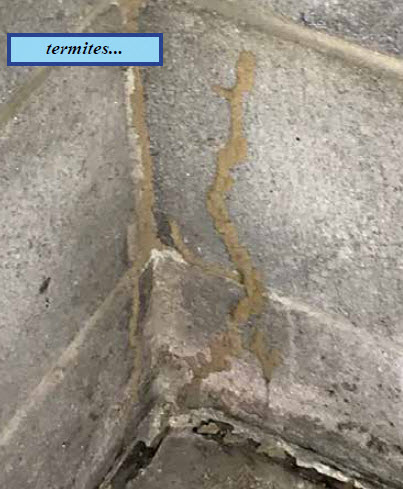 Other members of the Crown Service family are Todd Donovan, inspector; Scott Romines, inspector; and Beverly Simmons, who is affectionately referred to as "the office mama." Wayne told me, "Beverly keeps us all in line," and they would be in a world of hurt without her.
So, why should you get help from the "Crown Crew?" First of all, Wayne makes sure that the inspections are careful and the quotes are custom. You don't just call up and get a computer realized estimate which is completed sight unseen at their office; they come to you and discuss your options first. Stephen makes sure the work is performed as promised. Because they don't have as much overhead as a national chain, they are able to give better prices. They use the exact same chemicals as the chain services, and as Wayne says, "Our big difference is pricing and service."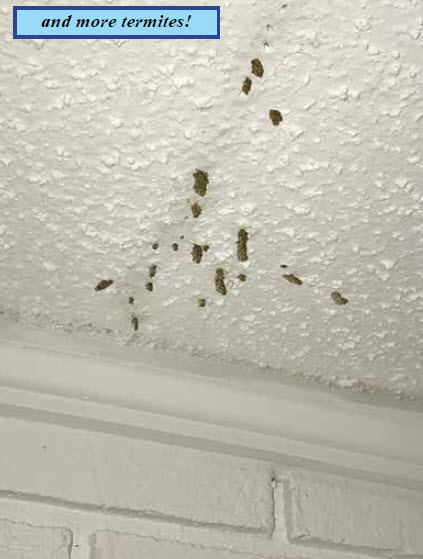 The company concentrates on termite letters and termite treatment, but Wayne has a list of favorites he likes to go after. First up is fungus. "There is a lot of confusion these days between mold and wood-decaying fungus," he said, and people are at times getting treatments that are not necessary. Second up; termites. Wayne gets a great deal of satisfaction getting rid of those critters so houses can pass inspections, and keeping them gone with ongoing protection plans that are thorough and affordable. Next in line is the category of pests. Ants, cockroaches, spiders, silverfish, rats, mice, wasps, fleas, crickets, brown recluses, bed bugs, and earwigs don't stand a chance. But snakes? "Nope. We don't do snakes," says Wayne.
Crown Service of Alabama will also do crawlspace moisture management, and will deal with rot and damage, install appropriate vapor barriers, and provide you, as a homeowner, with that most important thing: peace of mind. Call them today for a no-obligation estimate, and let them care for your home. They are here to help!
By: Ali Elizabeth Turner