By: Ali Elizabeth Turner
For the past 38 years, Marc Beasley has been involved in every aspect of the construction business, but has a particular love for dealing with dirt: digging it, clearing it, moving it, smoothing it, getting it ready for construction, and then making a way to get to that construction. Twenty-seven years of that time have been spent in the mini-storage and RV/boat storage business as well, but it is excavation that brings its own source of job satisfaction.
Complete Construction & Excavation does residential as well as commercial jobs, small to large. They have track hoes, bulldozers, dump trucks, and bush hogs. They have trailers which can be used to move the equipment of others. They knock down trees, pour pads, dig ponds, and lay pipe. They make a driveway where there isn't one and then pour the gravel to make it navigable. They haul away every earth-related thing that is no longer considered useful, and if a good use can be found for it, they'll find it.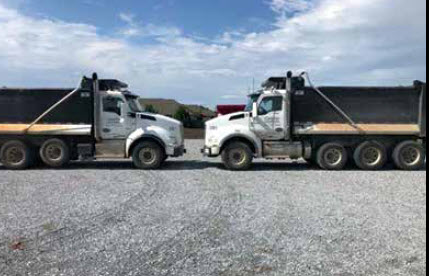 I spoke with Lynn Hoefler, the office manager for Complete Construction & Excavation, LLC, which is located at one of the Beasley mini-storage sites. The address is 23578 Hwy 72 E in Athens, just down from Isom's. Lynn has extensive experience in the construction industry and manages projects and the crews that work them. She also does some of the bidding, and then Marc signs off on it. I could tell while I was there at the office that she enjoys her work, and that it is important to all involved that the job be done right. One of the ways Lynn is able to help her crew and supervise what is going on is through security technology, which shows what's going on at all the worksites on a tablet screen. The guys can show her what they are doing and what they may need in order to complete the work on time and under budget.
As is the case with most people involved in all aspects of the construction business in our area, Complete is continually busy and "gettin' after it" except when we have a lot of rain. "We don't mind working in the rain up to a point, but when all there is is mud, we can't move it. It's sticky and heavy, and we just have to wait. Then we have to work even harder to get caught up," Lynn said. They are grateful for having plenty of work to do in our area and throughout the state. Here are some examples of projects that are either in the works or have recently been completed: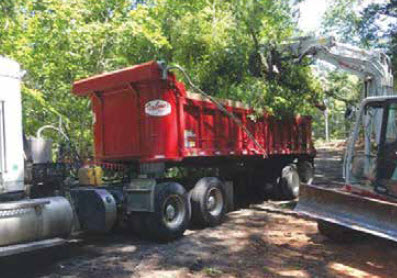 Piney Creek– This is a brand new job of clearing land.
Dozier Road near Hwy 251- They just cleared 30 acres for an individual residential project. The client wanted open space in the interior part of the build where the home and other buildings will be located, and wanted to keep a greenbelt around the perimeter. It is crucial to customer satisfaction to have the trees that are to stay be clearly marked, and customer satisfaction is something that is highly important to Mark Beasley.
Gurley, Alabama– A new mobile home was being put on property that needed to be prepared.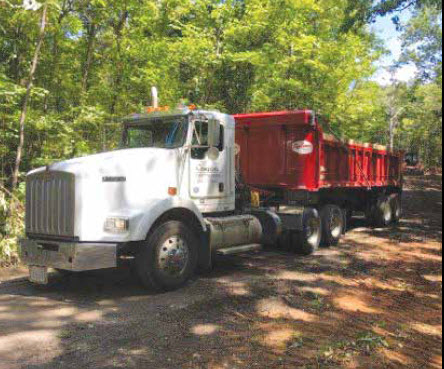 Harvest, Alabama– A custom pond project was just finished.
Complete Construction & Excavation built the new Dealer Auto Auction building and parking lot on Hwy 72 E in East Limestone, and they prepared the parking lots for franchise locations in Mobile and Jackson. Recently, Marc also created the driveway for his own home near McCulley Mill Road, also in East Limestone.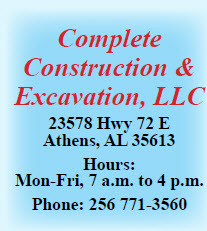 Complete Construction & Excavation believes in being a good neighbor and has been known to have their crew facilitate the moving of other people's equipment. Most local projects are completed within a 20-mile radius of Athens-Limestone County, with some exceptions. They haul away topsoil and will also deliver soil as well as gravel as needed.
The Beasley name is well known in Athens-Limestone, and goes back several generations. As such, one of the things that is important to Marc is to do well by the family name. "I am not out to gouge, and we take pride in our work. We will beat anybody's prices, and we give great customer service," Marc said. They have an 'A' rating with the Better Business Bureau, and if you are in need of an excavation project, large or small, give Complete Construction & Excavation a call today for a no-obligation quote. Complete satisfaction with the job is waiting for you!
By: Ali Elizabeth Turner