By: Jennifer Williamson
The Chamber of Commerce, Athens Main Street, City of Athens, Limestone County Commission, Athens-Limestone County Tourism Association, and several community volunteers have formed a committee to help promote and celebrate the holiday season. Tere Richardson, Executive Director of Athens Main Street, expressed to me her enthusiasm for this collaborative effort by saying, "Downtown Athens is a lovely place to visit anytime of the year. But, Christmas on the Square is a magical time and especially during Christmas Open House weekend. With ice skating, caroling, photos with Santa, North Pole Stroll Christmas trees, and most importantly, great shopping, it is a family event that is not to be missed." Below is a description of events and opportunities for the residents of Limestone County and Athens.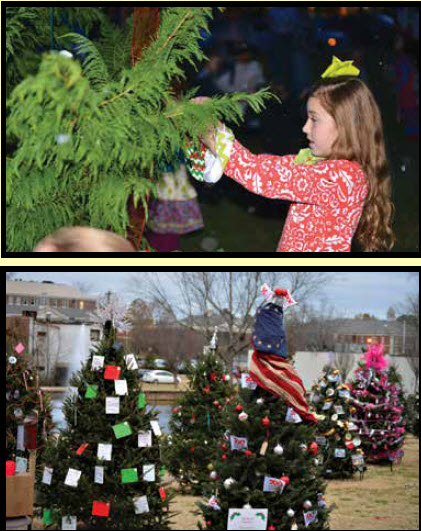 34th Annual Christmas Open House – November 21-22, 2020 – Downtown Athens, Alabama
The Greater Limestone County Chamber of Commerce and Athens Main Street are planning a weekend full of fun for the whole family. The date for this year's Christmas Open House is November 21 through November 22.
Skating rink hours are Saturday from 11 a.m. to 7 p.m. and Sunday from noon to 4 p.m.
Photos with Santa on Marion Street will be from 1 – 3 p.m. both Saturday and Sunday.
Merry Market on Marion Street will take place on Saturday from 11 a.m. to 5 p.m. and on Sunday from noon to 4 p.m. Vendor applications are coming soon.
NEW THIS YEAR: The Broken Brush Art Studio will offer painting opportunities for children and adults near the skating rink. Children can paint a Christmas tree night light for $15 each and adults can paint a 12″ lighted Christmas tree for $45. Take home paint kits will also be available for purchase. If you purchase four or more items, you will receive a discount.
Stan Smith and Wild Hearts Cowboy Carriage Rides will also offer carriage rides throughout the open house.
Be sure to join us for the "Season of Love" Christmas Concert hosted by Jerome & Tiffany Malone on November 21 from 4 – 5:30 p.m. on the Courthouse Square!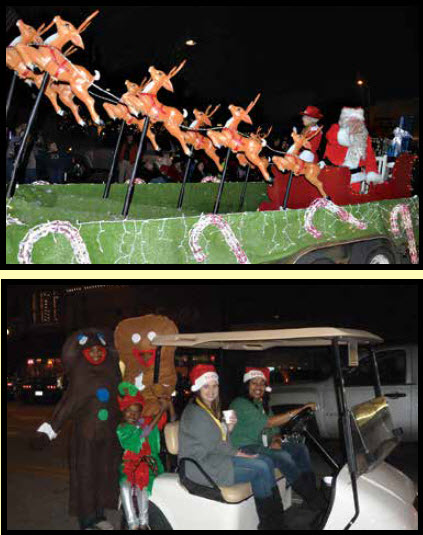 North Pole Stroll – December 1 – 31, 2020 – Big Spring Memorial Park – Downtown Athens
Athens-Limestone County Tourism Association is offering businesses the opportunity to purchase a tree in their annual North Pole Stroll. The stroll is located in Big Spring Memorial Park in downtown Athens. Trees are $100 and for more information, contact the Tourism Office at (256) 232-5411.
Annual Limestone County Commission Christmas Tree Lighting – December 3, 2020 – East Side of the Limestone County Courthouse Lawn
Before the annual parade, the Limestone County Commission would like to invite the community out for some Christmas carols and excitement as Limestone County's official Christmas tree will be lit on Thursday, December 3, 2020, at 5 p.m. on the east side lawn of the historic Limestone County Courthouse. Carols will be sung by Tom McClung and the emcees for the event will be Jamie and Gloria Cooper. Ornaments, decorated by area students, will be judged and winners will be announced. There is a 100 percent chance of snow at the courthouse.
Athens-Limestone County Christmas Parade – December 3, 2020 – Begins Promptly at 6 p.m.
After the tree lighting, residents from across the entire county will convene for the annual Athens-Limestone County Christmas Parade. The theme is "A Christmas Wish – Love, Unity, & Community." The parade will begin at 6 p.m. on December 3rd at Athens Middle School on U.S. Highway 31 and follow the same route as previous years — west on Hobbs Street, south on Jefferson Street, east on Market Street, south on Marion Street, west on Washington Street, south on Jefferson Street, and ending at the Hometown Shopping Center. Betty Christopher, who has worked with the parade since 2004, will serve as grand marshal. Parade applications can be turned in from 9 a.m. to 4 p.m. Mondays through Fridays at the Chamber office located at 101 S. Beaty Street in Athens. The deadline to register is at 4 p.m. on November 19.
10th Annual Sippin' Cider Festival – December 12, 2020 – Downtown Athens
Athens Main Street has scheduled their annual cider festival for December 12, 2020, from 5 – 8 p.m. Downtown merchants will be open late for shopping and dining. While shopping, patrons can sip on cider and vote for their favorite! Merchants are competing for the coveted Cider Cup and bragging rights for the year. Patrons can eat s'mores on the courthouse lawn. Christmas carols will be led by Limestone County native Jerome Malone. Kids can also get their picture taken with costume characters.
We at the Chamber and throughout Limestone County are so excited to once again host the 2020 Christmas Open House! It will be a great weekend to kick off your holiday shopping while supporting our local businesses, and you will find something for the whole family to enjoy during Christmas Open House. See you there!