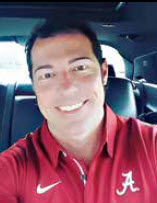 By: Nick Thomas
Reflection is an important part of success. You have to learn from your experiences both good and bad. As I prepare for another race season, one which seems to be looking much different than previous ones and delayed much longer than I would like, I have had a lot of time to reflect on the triumphs and trials which 2019 held. I have been pushing myself to the edge of my fitness level for many years, always going for more, but Spartan has really challenged me in new ways over the past 4 years. The 2019 quest for a double trifecta was on a new level and a culmination of my years of training. I want to share my thoughts with you as I reflect and prepare in hopes that they will somehow help inspire, encourage, and challenge you to get your mind right and push forward in whatever you feel led to do — even if it looks different than you had originally planned.
Training for and competing in 6 Spartan races of roughly 61 miles and 150+ obstacles total, in a matter of months in various trying weather conditions and terrains, takes a special mindset. The unwavering ability to overcome whatever is thrown at you and maintain your composure and motivation is key. Your mental ability eventually begins to outweigh actual physical strength, and your body begins to rely on its training memory and endurance, on what the mind tells it by blocking out the fatigue and pain.
Finishing becomes a mental responsibility.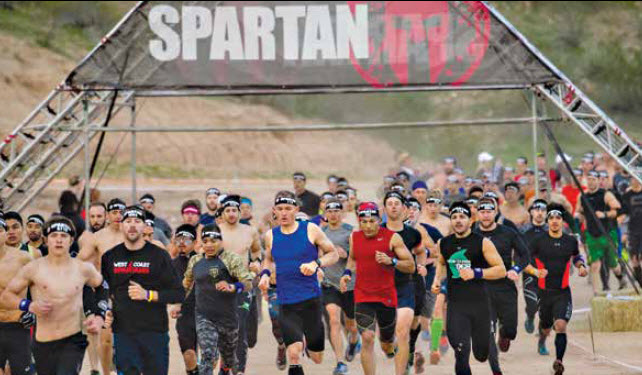 Mindset is everything, always!
These races are designed to test you, like so much of life, they are not designed to be just an easy medal gained for your wall of glory at home or your Facebook profile pic. Spartan is one type of race series you train for year-round. This is where the performance athletes are separated from the hobby workout gurus. This level of training is done every single day, and even more so on the days you don't want to do it — the times you are too sore or too tired after your daily grind. There's no half doing it, EVER! It's a mindset of greatness, a pursuit of absolutely being spent at the end of the last mile of your planned run and going two more. It's training outside in the Alabama summer heat instead of inside; it's running hills and trails instead of just the neighborhood streets. This is next level! Just as is any new goal you set, it will take you reaching and pushing to new heights to achieve it.
"You have to remember the task ahead of you is never as great as the strength within you." Michael Jordan
My 2019 season began in Georgia with the team sprint and then on to a brutal individual super race in Colorado, where the terrain alone was unforgiving and resulted in a pulled muscle. Next up, a few weeks later, was the team super at Fort Campbell which was truly an amazing 11.5-mile race. Soon after this, I took off to West Virginia for a 4.3-mile individual sprint only to return for the team beast just days away in North Carolina. This particular race would prove to be the muddiest and have the most intense conditions I've ever raced in, not to mention hold a frustrating turn of events.
Even this high level of mental toughness is tested in instances such as this 15.5-mile team race. We took on the pouring rain and cold along with inches of mud at every step, slippery cliffs with nothing to hold on to, and every single obstacle wet and caked with mud — not to mention the freezing water obstacles to walk and crawl through. Racing with the team is something special, which I greatly enjoy, but it comes with extra expectations as we don't strictly do everything individually. We help each other with obstacles and split-penalty burpees when obstacles are missed by any of us. After helping the others over one obstacle in particular about 1/3 of the way into the race, I started over it myself and heard a pop with immediate pain. This, I would find later, was a torn bicep and pectoral muscle. This meant more burpees than planned; it would mean more physical exertion to accomplish what should have been easy. Helping push a team through a course physically and emotionally is a big responsibility even when conditions are perfect, but with that pop, everything changed and mental toughness had to take over.
After completing this race, I had just one individual beast race standing between me and my ultimate goal, my double trifecta, but now I was in pain and injured and would possibly risk greater injury by continuing. I most definitely could not perform the overhead obstacles, and would have to really compensate on some others and hope for the best. This would mean many more burpees than usual which also weren't pain free at this point. I only had two weeks to rest, talk to my doctor and make a decision to complete what I started or let the whole thing go…
Spartans never quit! So off I went to Florida to finish what I had been working toward for the last four years. Completing my personal beast race that December day was an incredible blessing and a testament that by the grace of God and hard work, you can truly accomplish whatever you set your mind to do. Spartan racing and fitness have taught me so much; but ultimately it has shown me time and again that the mind is far more powerful than we give it credit for. A positive and determined mind will lead you to your goals every time!
You will never know your limits unless you push yourself to them…now go find yours!
By: Nick Thomas
Owner of Prime Performance Training, and Certified Sports Nutritionist