By: Ali Elizabeth Turner
Brad Stovall has been around in the auto body world in our area for a long time — about 30 years, in fact. During that time, he has built up a reputation for being someone who will go the distance when it comes to getting your wrecked ride all fixed up and back on the road pronto. When I first interviewed Brad back in September of 2010, the recession was raging, but they had just been able to build a new building. What I thought at the time was, "They must be doing something right," and I was correct.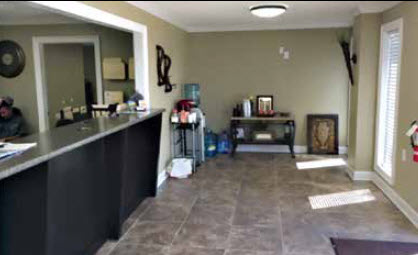 Since that time members of my family and I have had to use Brad's services on more than one occasion, and I have never been anything but pleased. This has included a deer strike and some fender benders. I also am in the process of getting some of our old Athens Now outdoor boxes re-painted. They were looking pretty bad, and we are going to get them painted and switched out one box at a time. The days of pretending that rust can pass for shabby chic will soon be over, and I am sure we will all be relieved!
Our family has a big ol' Ford Excursion that we use for transporting our tribe out and about, and we have a trip coming up later this summer. The Ford needs to have the top painted in two places soon or there will be more costly repairs waiting for us. Business at Stovall's is so good that at first Brad was not sure he could squeeze in that paint job before the end of July, but I know he will make it happen.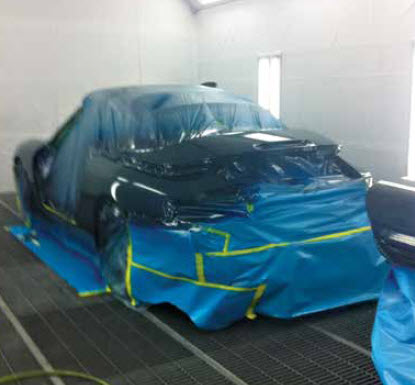 One of the things I appreciated about Brad back in 2010 was how he set about to make something right in order to take care of the needs of the customer. A client called with a complaint, and as he listened patiently, he told her he agreed with her and gave her his word that he would get it taken care of.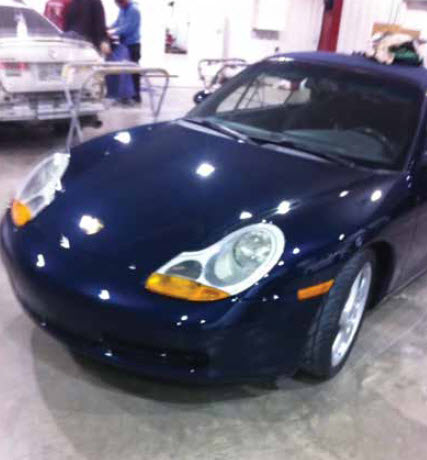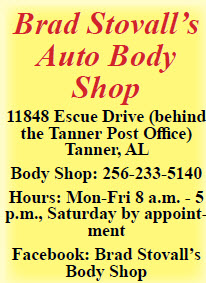 In 2010, Brad's whole crew was seven guys and a front office manager/receptionist. In 2019, he's up to 17. He used to only be able to paint six cars a day, but with a new Accudraft paint bay made in Italy, they can do twice that and turn out 12 cars per day. Years ago, Stovall's began to use paint that was more eco-friendly, and while the quality was still just as high, it took much longer to dry. Since then, technology has upgraded enough to both have a quicker turnaround time and be easier on the environment.
Another feature that has changed greatly in the last several years has been dealing with the insurance companies. When the economy went sideways in 2008, insurance companies were seen as a huge part of the problem. Trust was low, prices were rising, and Brad and his crew had to change with the times until things settled down. There were several challenges, and Stovall's had to learn how to do the insurance part of their business in a whole new way. One of the factors that contributed to the need for change was the fact that everyone has cell phones now and can take/send pictures "in the moment." It used to be that if there had been an accident, the only pictures that were allowed were those taken by the claims adjustors. The double-edged sword is that a client may be able to quickly turn in a claim using their own cell phone, but may not have satisfied the requirement of the insurance company as far as getting all the necessary angles in order to document all the damage. Frayed nerves have at times been the order of the day, and Brad and his crew have often had to use old-fashioned customer service to get things straightened out to everyone's benefit.
Another change, since 2010, is that some trucks are now made completely from aluminum. Not every body shop has tooled up to be able to accommodate the new truck bodies, but Stovall's has; and it's one of the reasons they are so busy.
We talked about the feeling that you get when you know you have gone "above and beyond" for the sake of your clients and your crew, and agreed, "There is nothing like it." So, if you are in need of the blend of technological newness and old-time customer service for your auto body needs, Brad Stovall and his team are waiting!
By: Ali Elizabeth Turner