By: Ali Elizabeth Turner
Limestone County native Blake Williams had planned on a career as a meteorologist, and then as a student at Mississippi State University, he came to realize that what he really wanted to do was public relations. Dr. John Forde, who was the chair of the Communication Department at Mississippi State is the one who helped Blake discover his true calling, and while he still loves the weather, what he loves far more is helping local small businesses grow and thrive.
Backing up a bit, when Blake was a junior at East Limestone High School, he started interning at the Limestone County Commission, helping out with social media and website production. He also helped with East's annual Veterans' Day Breakfast, helped at his church, and volunteered for Main Street, Grease Festival, Sippin' Cider, the American Cancer Society and Relay for Life. During his college years, he interned for two summers at WHNT News 19. He was involved in news production and was part of the digital team, worked the SEC Football Media Days in Atlanta and Hoover, and helped give Alabama fans a behind-the-scenes look from the 2018 Orange Bowl in Miami. He went on to finish his bachelor's degree in communications with a concentration in public relations, and decided to go into business for himself. Blake Williams Communications was born on August 10, 2020.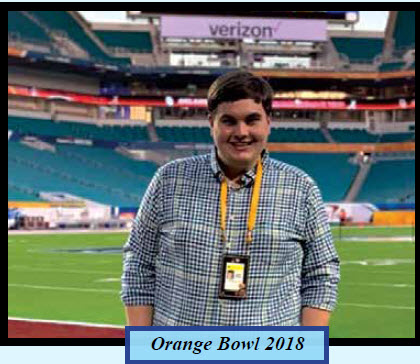 Blake has worked for the Greater Ardmore Chamber of Commerce, and helped with their campaign to strengthen their "two states, four counties, one community" campaign. Blake also spearheaded a committee to organize and put on this year's Athens-Limestone County Christmas Parade. For the first time, the parade featured live streaming coverage of the event for those who did not want to brave the weather or come out during the COVID-19 pandemic, but still desired to participate. That is an example of Blake using media to make events "current."
Blake has a team to help him out, including a graphic designer, photographer, lawyer, accountant, and videographer. That frees him up to build relationships in the community, build a network, and build brands. He is also pursuing additional certification in public relations as well as a travel marketing professional.
In 2020, Blake did the public relations work for some local political campaigns, and found he really enjoyed it. He intends to continue to consult for candidates in upcoming seasons.
Looking ahead to 2021, Blake will be working with the Limestone County Economic Development Association to promote and develop our local workforce and work to build more beneficial relationships throughout the North Alabama market to help his clients accomplish their goals.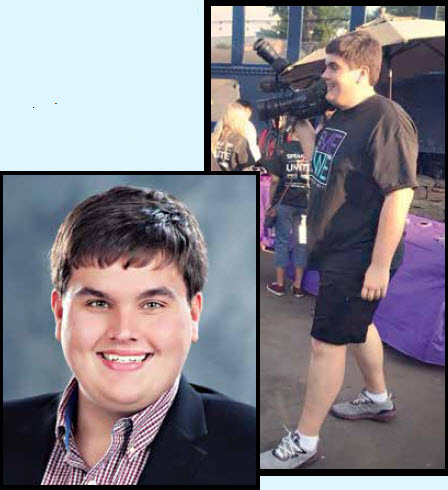 In 2017, Blake's work ethic, skill with social media, and eye for detail actually helped his high school alma mater recover close to $300,000 in band equipment, along with the truck and trailer that had been stolen. East had been at a band competition in Gordo (which they had won, incidentally) and headed to the Birmingham area for the night. The truck and trailer containing the band equipment were stolen out of the parking lot of the hotel where they were staying. Blake heard about the heist, got on it, and made such an "all-points-bulletin" social media blast throughout Alabama that the thieves knew it would be stupid to try and fence any part of their booty. When the stolen trailer and instruments were found, the only thing that was missing was the generator, and the band was able to get back at it basically without missing a step. Being able to be a help is something that Blake enjoys immensely, and doing so for his high school was especially gratifying.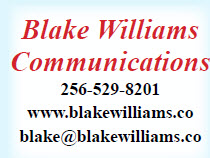 One of the things I enjoy about Blake is his kindness toward people like me that have been more than somewhat resistant to social media. He doesn't just throw stats and analytics at you, he loves to teach how to do it and why it's important, and I for one most definitely need some help and coaching. Blake told me that he was undaunted by my resistance, and is always down for an opportunity to share his passion for social media. I promised him that if I hired him to help me actually enter the 21st century, I would be a willing pupil.
I asked Blake why I should choose his company for a PR consulting firm, and he said the following: "I have proven results." He also mentioned that he is the only consulting PR firm in Limestone County. In addition, Blake mentioned that he is affordable, and the quality of his work is high. It is clear that he loves his home town and the people in it, and wants to help us grow well. If you are in need of someone with boundless energy, lots of professional experience packed into a bit more than two decades of life, and the true heart of a servant, contact Blake Williams Communications today.
By: Ali Elizabeth Turner