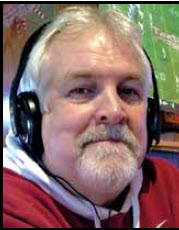 By: Tim Lambert
We apologize for the interruption in our monthly run. Personal circumstances called us away, but now we're back trying to play some catch-up with our local sports. If this was an old radio serial, maybe we'd be saying, "When we last left our heroes . . ."
Football:
Athens, Clements, and James Clemens were the only local teams to make it into the postseason. The Golden Eagles finished their regular season at 7-3 overall and won their first round playoff game against Buckhorn 62-14 to advance to the second round at Clay-Chalkville. Clements had their first winning season in ten years and second straight year of making the playoffs, but lost in the first round to Geraldine 49-16. After losing their first two games of the season, James Clemens went undefeated throughout the remainder of their regular season and had a last-minute 21-20 victory over Vestavia Hills in their first playoff game to set up a second round matchup with Hoover.
Volleyball:
Athens Bible School coach E. A. Winland got her 150th win during the season. Her Lady Trojans and Lindsay Lane were both area champions and advanced to the Super Regional tournament. Top-ranked ABS eliminated the #2 Lady Lions before falling in the first round of the state tournament to Westminster-Oak Mountain. Athens High School also made it as far as the state tournament but were knocked out in the first round by Spanish Fort.
Cross Country:
Athens Bible School's Nic Ulrich racked up first place finishes at the Hartselle Tiger Invitational, the Warriors Invitational, the ABS Invitational, and the 1A-2A state meet. James Clemens' Kristin Day won the 4A-7A girls division at the Kudzu Hills Invitational and the Huntsville Metro Cross Country Championships.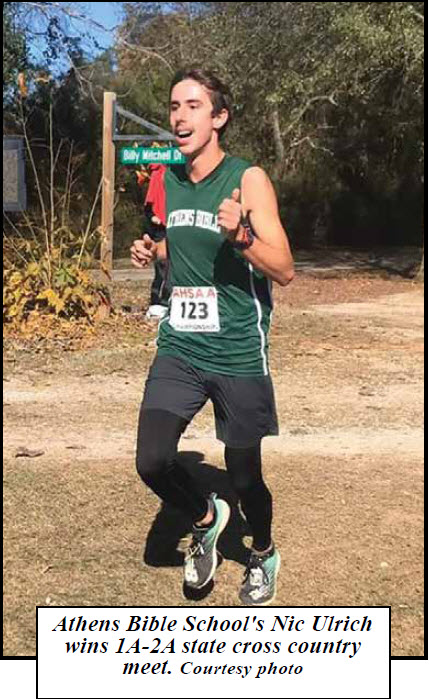 Swimming/Diving:
The James Clemens girls took first place at the Big Four Invitational against Bob Jones, Grissom, and Huntsville. Anna Mead and the 400 freestyle relay team recorded top finishes. They followed up by winning North Alabama Championships; the boys were runners-up. Another top-place came at the North Alabama High School Swim League Championship at the Huntsville Aquatic Center; the boys again came in second. Ashley Ahrens was first in the 1-meter diving competition and broke the school record with a score of 361.15. Anna Mead had a personal best time in her first place in the 200 freestyle. The girls' 200 medley, 200 freestyle, and 400 freestyle relay teams also won their events.
Basketball:
Just before the start of the season, Lindsay Lane basketball standout Tommy Murr made known his decision to continue his career at Lipscomb University. Murr is the nation's leading high school scorer.

Teams tipped off their seasons last week. The Clements girls got by Falkville 44-38, Athens' girls defeated Danville and Pinson Valley in their own tournament 60-39 and 66-32 respectively. The ABS varsity boys started their new gym off right with a 41-38 victory over St. Bernard; the varsity girls weren't as fortunate as they fell 49-29. Lindsay Lane's boys thumped Clements 95-74. Elkmont's varsity boys topped Danville 57-53; the Lady Red Devils suffered a 60-40 loss. West Limestone's varsity boys defeated Lexington 58-41 while the Lady Wildcats were on the short end 49-41. East Limestone's varsity boys came up short to Bob Jones 64-61, but the Lady Indians got a 45-43 win.
By: Tim Lambert