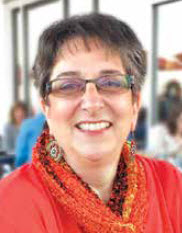 By: Lynne Hart
Just like every other business and organization across the country, our best laid plans have been disrupted by the stay-at-home and safer-at-home orders. And like most everyone else, we are working around these obstacles and testing our flexibility.
Earth Day & Outdoor EXPO
One of our biggest disappointments is that after postponing our Earth Day & Outdoor EXPO from April 25 to July 18, we have had to make the difficult decision to cancel the in-person event. We are especially disappointed because this was the 50th anniversary of Earth Day, and it was to be the first one on the campus of Athens State University. Our amazing planning committee had so much in the works!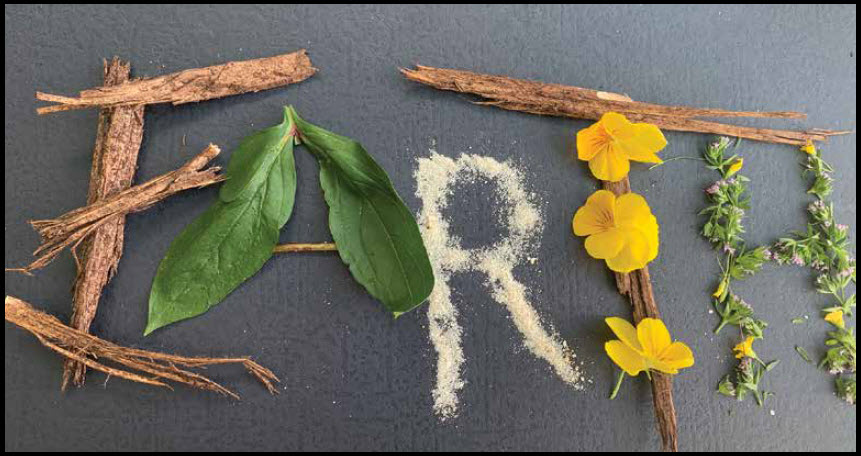 Once the decision was made, our planning committee went to work to find alternate ways for the community to celebrate our beautiful planet. The activities we will offer are meant to get people out into nature and appreciate the beauty that we miss when glued to our electronics. Details will be shared on the Keep Athens-Limestone Beautiful Facebook page, on our website, and through local media. Here are activities in the works:
Guided walks at the Marbut Bend Walking Trail: The first will be a morning walk at 8 a.m. on Saturday, June 27. Additional walks will be scheduled, and we hope to have one or two evening walks to enjoy the night sounds. Group sizes will be limited. If you'd like to be part of the June walk, let us know!
Earthy Art Contest: We will be inviting students and families to take a walk in their neighborhood, at a park, in the woods, at the river, anywhere nature can be observed. Then we want to see what kind of art can be created from things found along the way. Artwork can be framed, hung, free-standing, or anything that shows creativity! We are finalizing the guidelines and the cash prize amounts and will be releasing the information soon!
Environmental Scavenger Hunt: We will be working with our entire Earth Day Planning Committee to develop the scavenger hunt. Watch for guidelines and prizes!
Rain Barrel Painting Contest: This contest is still on track and it is not too late to get involved! The deadline for painting a rain barrel is July 18. Details can be found on our website under the Events tab.
We are so grateful to our sponsors who have stuck by us through all of these changes: American Leakless Company, Indorama Ventures, Bank Independent, In-Tech Medical, Limestone County Water and Sewer Authority, Clem Tire, Westrock, Redstone Federal Credit Union, and Aviagen. Their support of our organization is invaluable and appreciated more than we can say.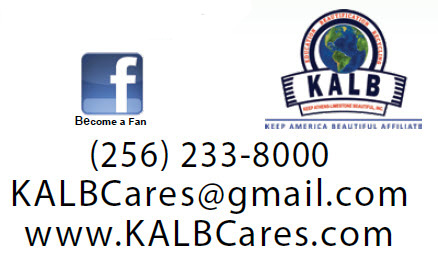 Household Hazardous Waste Collection
We have waited 12 years for the opportunity for Limestone County residents to properly dispose of household hazardous waste, and it is scheduled to take place on Saturday, August 29 from 8 a.m. to noon in the Athens Middle School parking lot on Hwy. 31 (location subject to change).
The following items will be accepted: Paint and related products, such as mineral spirits, turpentine and thinners; automotive fluids, such as transmission fluid, brake fluid, and anti-freeze; lawn and garden poisons; household cleaners, such as oven cleaners, toilet cleaners, disinfectants, drain cleaners, polishes, ammonia, and bleach-based products; household chemicals, such as pool chemicals, photographic chemicals, solvents, mercury thermometers, thermostats, fluorescent tubes (tubes ONLY).
KALB is grateful to the Limestone County Solid Waste Commission for funding this event, and to the Huntsville Household Hazardous Waste facility for their assistance.
Please contact us with any questions or comments. We love to hear from you.
By: Lynne Hart
Executive Coordinator – Keep Athens-Limestone Beautiful