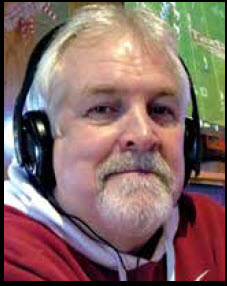 By: Tim Lambert
It may be a new year to most of us, but to our local basketball teams, going into 2019 is just a continuation of what they started back in November. Christmas tournaments kept players from getting stale over the holidays and gave those teams with younger rosters just that much more experience. Bowling teams also have been having outstanding seasons. The James Clemens boys' bowling team finished the regular season with a 15-4 record, East Limestone's boys were 11-1, while the Lady Indians posted a 9-3 tally.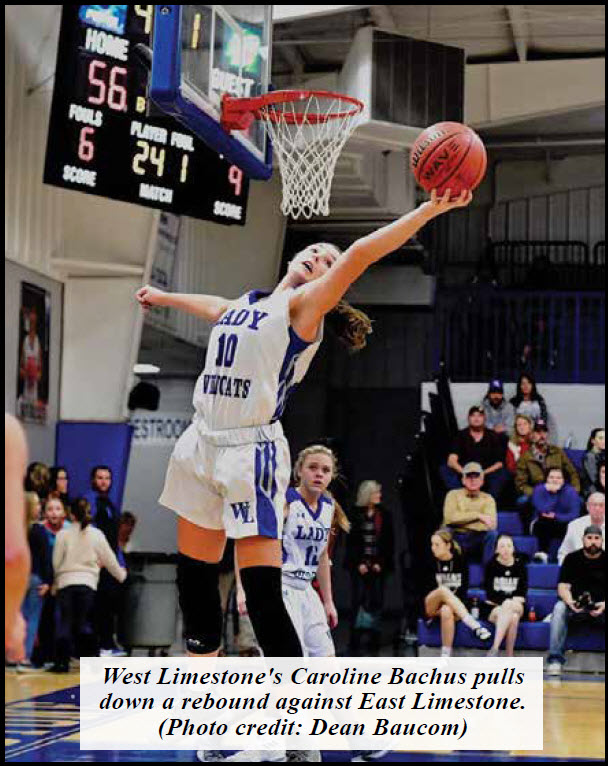 Basketball highlights by team since last month's column:
Ardmore
The Tigers held off West Limestone, Priceville, and Elkmont. Ardmore's girls defeated Clements, Elkmont, and West Morgan.
Athens Bible
The Trojans defeated Gaylesville, Oakwood Academy, and Shoals Christian.
Athens
The Lady Golden Eagles came out on the winning end against James Clemens, Lauderdale County, Bob Jones, Cullman, and Columbia, while the Athens boys got by St. John Paul II.
Clements
Clements' boys topped Shoals Christian; the Lady Colts claimed wins over West Morgan, Shoals Christian, and Westminster.
East Limestone
East Limestone's varsity teams swept Clements, Tanner, and Madison. The Lady Indians topped Lawrence County and Haleyville in the Keith Davis Christmas tournament.
Elkmont
The Lady Red Devils got by Fayetteville and Tanner. Elkmont varsity teams swept Lindsay Lane.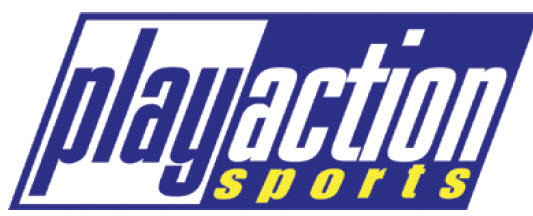 James Clemens
James Clemens' boys topped Athens, Madison Academy, Guntersville, and Decatur Heritage. The Lady Jets posted wins over Spain Park and Florence.
Lindsay Lane
Both varsity teams came out with victories against Sheffield and Whitesburg Christian. The Lions beat Ardmore and Falkville.
Tanner
Rattler teams got a sweep over Sheffield and Tharptown. The boys also defeated St. John Paul II, Elkmont, Lindsay Lane and Hatton.
West Limestone
The Lady Wildcats were winners over Ardmore and Brooks 36. Boys' and girls' squads both held off Tanner.
High fives
Congratulations to the Athens 8U and 10U soccer teams–both won state titles. The 8U girls beat Jasper, Dothan Red, Dothan Blue, and Troy while the 10U girls defeated Jasper, Troy, Dothan, and Prattville.
James Clemens' Jamil Muhammad and Daevion Davis inked football scholarships with Vanderbilt on early National Signing Day while teammate Zach Hopkins went with Mercer. East Limestone's C.J. Yarbrough signed with Liberty.
Local football players were named to All-State teams: East Limestone's C.J. Yarbrough made the Class 5A team, Athens High's Kannon Biggs and Ethan Rinke were on the 6A team and James Clemens' Zach Taylor, Daevion Davis, Austin McGhee, Jamil Muhammad, and Zach Hopkins were tapped in Class 7A. East Limestone's Yarbrough was also named as a finalist for Class 5A Back of the Year. Yarbrough caught 32 passes for 1,014 yards and seven touchdowns for the Indians this past season. James Clemens' Davis was also a finalist for 7A Lineman of the Year.
Odds and ends
Youth spring baseball registration at the Athens Recreation Center ends February 10. Softball registration ends February 16 for ages 5 through 12. Cost is $70. Ongoing: karate classes are offered Mondays, Tuesdays, and Thursdays at 6:30 p.m. Zumba classes are Tuesdays and Thursdays at 5:15 p.m. and Sundays at 1 p.m. Super Circuit is conducted Monday, Wednesdays, and Fridays at 8:30 a.m. and Tuesdays and Thursdays at 8:45 p.m. For more information, call the Rec Center at 256-233-8740.
Listen for our Limestone County basketball teams in action for the remainder of the season. Go online to www.pasnetwork.net to hear it online or download the PlayAction Sports app. You can also tell Alexa to "Open PlayAction Sports" to keep up with the action on your Amazon Echo device.
By: Tim Lambert
Tune in for the PlayAction Sports Update, three times each weekday on 1080 AM WKAC.
Visit us online at www.pasnetwork.net! email: playactionsports@hotmail.com