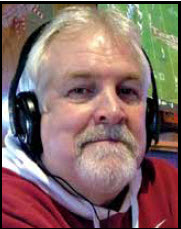 By: Tim Lambert
Local basketball teams were gradually weeded out in postseason tournaments. West Limestone's boys beat Deshler at the buzzer 62-60 in sub-regional action, and knocked off Curry (51-26) and Brooks (58-54) in the regional tournament. A 50-48 victory over Booker T. Washington put them in the state finals against Talladega where their road ended in a 60-48 loss. Tanner's boys beat Sulligent 77-54 in the sub-regional, and Sumiton Christian (51-46) and VIncent (46-33) in the regional tournament before being eliminated by Central-Coosa County (66-58) in the state semi-finals. Lindsay Lane's boys downed Woodville 79-70 in the program's first sub-regional basketball appearance, but were defeated by Spring Garden 91-65 in the regional semi-finals. East Limestone's boys got by Fairfield 54-45 in the regional semi-finals before losing to Wenonah 64-32 in the finals. The James Clemens girls reached the end of the road in a 60-38 loss to Spain Park in the regional semi-finals.
The Jets fell to Mountain Brook 62-40 in the following game.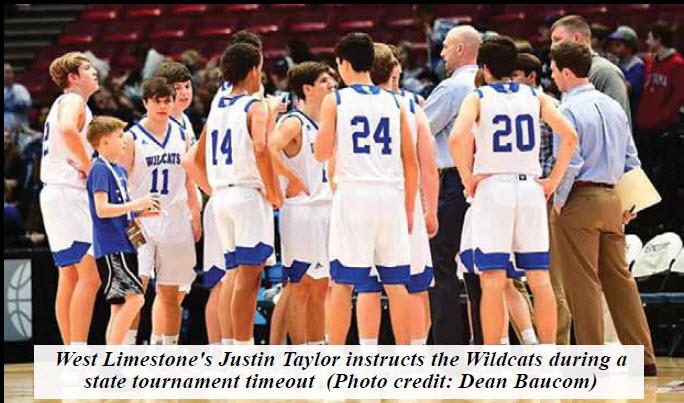 Spring sports experienced some false starts with excessive rain and flooding; games are only just now starting to really get going after the season actually started in February (yes, spring sports). Highlights so far:
Baseball
ABS has defeated Clements 13- 4, Sumiton Christian 10-9, New Hope 12-6, and West Limestone 9-3. Ardmore has knocked off Lawrence County 4-1, Lauderdale County 6-5, and Decatur 5-4. Athens has eclipsed East Limestone 2-1 and 14-4, Lee 4-1, St. John Paul 17-0 and 12-2, West Limestone 6-3, Westminster 20-2, and Ardmore 14-4. Clements has claimed wins over Tanner 11-0 and Mae Jemison 17-6. East Limestone beat ABS 3-1. Elkmont has turned back Priceville 6-5 and 15-10, Danville 7-6, Clements 5-0, and Tanner 17-1. James Clemens has victories over Grissom 9-3, Thompson 7-5 and 5-0, Hazel Green 8-7 and 8-5, Huntsville 2-0, and Lee 4-3. Lindsay Lane split with Mae Jemison 2-4 and 9-3, but has beaten Addison 9-6 and Woodville 9-2.
Softball
Ardmore has notched victories against Hazel Green 4-0, Athens 5-4, and Scottsboro 1-0. Athens has wins over Grissom 8-3, Muscle Shoals 19-9, and Columbia 23-0. East Limestone has defeated Lexington 7-6 and Madison County 10-2. Elkmont has defeated East Lawrence 12-9 and Brooks 11-1. James Clemens overcame Florence 10-7 and Austin 3-1. Lindsay Lane topped Tanner 7-2. West Limestone got by Grissom 7-6.

Soccer
The ABS boys held off Clements 2-1. Ardmore's boys shut out Elkmont 2-0. Athens' boys beat Hartselle 2-0 and Muscle Shoals 5-0. Clements' girls topped ABS 4-2. East Limestone's boys have gotten past Hazel Green 5-1 and 2-0 and Buckhorn 1-0. Elkmont's boys have sent Mae Jemison packing 1-0; the Lady Red Devils slipped by East Limestone 3-2. The third-ranked James Clemens girls downed Grissom 4-1. Tanner's boys blanked Clements 10-0, while the Lady Rattlers got a close 3-2 win. West Limestone's boys have two wins against Clements (8-0, 1-0) and have also beat Ardmore 4-1. The Lady Wildcats also got by Ardmore 3-2 and Clements 3-1.
Tennis
The ABS girls downed New Hope 8-1. The Athens girls defeated Hazel Green 6-3.
By: Tim Lambert
Tune in for the PlayAction Sports Update, three times each weekday on 1080 AM WKAC. Visit us online at www.pasnetwork.net! email: playactionsports@hotmail.com