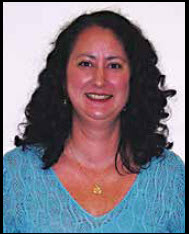 By: Holly Hollman
The City of Athens continues to secure grant funding for the Swan Creek Greenway, a National Recreation Trail.
The Mayor's Office received approval for two grants from funders that promote quality of life projects. One is a $5,000 grant from Walmart to make improvements to the trailhead under construction south of U.S. 72 near Railroad Bazaar.
The City will combine the Walmart grant with its $200,000 grant from ADECA for the trailhead's parking area. The ADECA grant is funding Grayson Carter and Son Construction's portion of the project, which is the base, curb, and gutter for the parking area and the new road connecting to it. City of Athens crews will do part of the trailhead work, such as paving, and the Walmart grant will help fund this portion.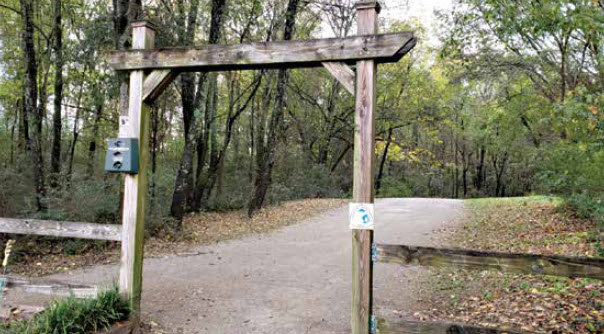 "We appreciate your efforts to help people live better and wish you success," the Walmart Community Grants Team wrote in its approval notice to Athens.
The Mayor's Office also received a $4,000 grant from the local Resource Conservation and Development Council. Recreation Department Director Bert Bradford said his department will use these funds to purchase materials, construct and install kiosks with signage, benches, and a map. One kiosk will be at the U.S. 72 trailhead under construction. The second will be at the Sportsplex trailhead, which is off U.S. 31.
The mission of the Alabama Mountains, Rivers and Valley's RC&D Council is to "improve the quality of life of residents by the reasonable and responsible protection of the natural and human resources of the Tennessee Valley."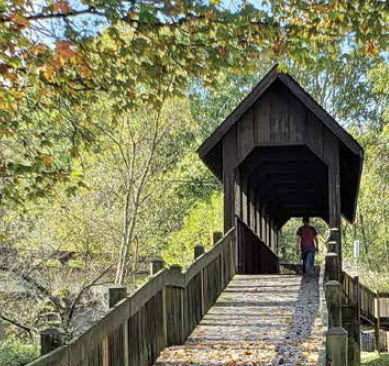 "Walkers utilize the greenway every day, even in cold weather, to exercise, explore, and enjoy the scenic beauty along Swan Creek," Mayor Ronnie Marks said. "We appreciate ADECA, Walmart, and RC&D for investing in our efforts to enhance this quality of life asset."
The Swan Creek Greenway is 2.3 miles and will lengthen another 1,200 feet with the new trailhead parking area. The greenway extends from U.S. 72 to the north by Swan Creek Park, Athens Middle School's walking track, and on to the City's Sportsplex. The trail offers opportunities to see wildlife indigenous to northern Alabama, including deer, squirrels, chipmunks, and foxes, along with numerous types of fowl and fish.
The greenway connects with recreational facilities at the City's Sportsplex and Swan Creek Park, such as an archery range; fields for baseball, softball and soccer; swimming pool; disc golf; and playgrounds. The trail includes bridges, a restored covered bridge, and benches.
By: Holly Hollman
City of Athens Communications Specialist