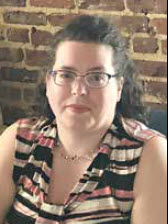 By: Cayce Lee
Who's ready for spring? Maybe not spring showers so much after nearly eight days of solid rain to wind down February, but the warm weather, sunny days, and chances to get out and enjoy the community and nature. Well, the chances to get out and go are definitely on our calendar at the tourism office, so for all the details of the featured events, head over to VisitAthensAL.com for times and specifics.
Laissez les bon temps rouler…
Let the good times roll as Mardi Gras comes to Limestone County with celebrations of all sorts including a celebration good for the whole family at Building 709 in Athens for UpTown Mardi Gras, or maybe it's a date night trip to Bishop's Westside on County Line Road in Madison for Mardi Gras costume parties and drinks on March 2. The highly anticipated Mardi Gras parade with the Athens State University ArtHeads and Athens Art League will happen March 5 – with activities for the kids plus a call of "We have the beads, you bring the beads" to fill the specially decorated "floats" to feed the hungry. Get all the details at VisitAthensAL.com
Spring cleaning – the community-wide version…
It's time for the annual Tennessee Valley Authority Keep Athens-Limestone Beautiful (KALB) Elk River Cleanup and Trash Attack on March 9. This year will feature cleanup opportunities in four areas of the community – Big Spring Memorial Park in Athens, Swan Creek Wildlife Management Area, Boat Launch on Hatchery Road, and the Town of Ardmore. Volunteers will be provided trash bags, gloves (while they last), vests, grabbers and nets – plus lunch and prize chances for their volunteer work at the end of the day. Contact KALB to volunteer or for more information: 256-233-8728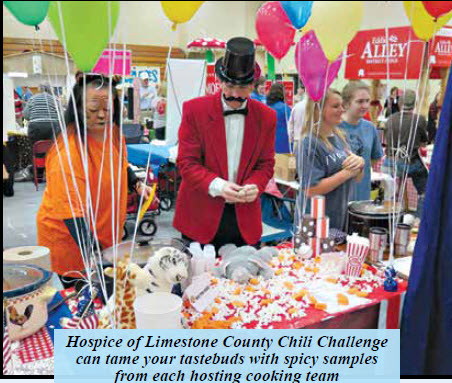 Angler invasion…
Anglers from all over will be descending on the area for a chance to hook the big one. Fishlife National Championship Catfishing 2019 tournament comes to Joe Wheeler State Park on March 2 and 3. Cabela's King Kat tournament on Wheeler Lake hits the waters March 16. Alabama Bass Trail Tournament on Wheeler Lake will reel in the big ones March 23.
Get their move on…
It's time for the small town of Mooresville to host the 43rd Annual Rocket Run Ten Miler for the Huntsville Track Club on March 16. Runners will be Running Buck Wild Extreme 10K, 5K and Camo Fun Run at our neighborhood state park, Joe Wheeler State Park, on March 23.
Community festivals, harbingers of spring…
Athens-Limestone County Public Library hosts its annual Catfish Book Festival with authors from around the Southeast on March 2, along with kids' activities celebrating Dr. Seuss Day. Poke Sallet Follies will take the stage for three nights, March 7 through 9 with tickets available at the Council on Aging, until their gone. Learn-to-Read Corporate Spelling Bee invites the public to come cheer on the teams for free as they spell their way to the top on March 9. Hospice Chili Challenge is spicing things up with a new date and new location as they move to the Limestone County Event Center on March 23.
For the kids…
Kids can bring their bikes, trikes, and wagons for decorating at High Cotton Arts or string some beads at the Center for Lifelong Learning before the Mardi Gras Parade on March 5. North Alabama Soccer Shots is taking reservations for their Super Free Fun Day for ages 2-8 at the Athens SportsPlex on March 9. Sardis Springs Baptist Church will be hosting a Kids Expo with fun for the whole family on March 12. The little ones can don their favorite pjs and grab their favorite stuffed animal for Lil Z's Pajama Party with Zaxby's on March 26. It's time for the 6th Annual Youth Education and Awareness STEaM Conference at Athens State University for students K-12. Visit the event calendar at VisitAthensAL.com for how to sign up to reserve you and your child a spot at this great event.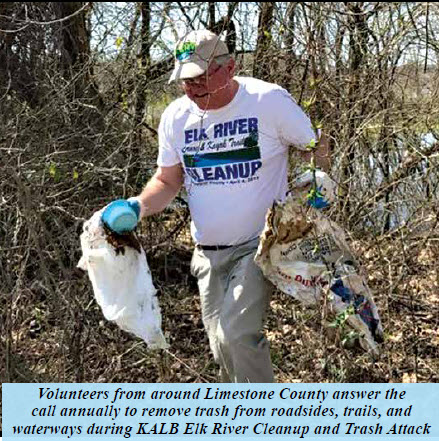 These are just highlights of some of the events on our tourism calendar at VisitAthensAL.com with more and more being added daily. You can also stop by the Athens-Limestone Visitors Center 100 North Beaty Street in Athens from 8:00AM-5:00PM any Monday through Friday for information, brochures and more.
Remember your clocks…
March 10 is the time to move your clocks forward one hour as we prepare to welcome spring. So be sure to set your clocks ahead one hour as you go to bed and you won't be late for the day's activities – hopefully.
By: Cayce Lee
Social Media Specialist, Athens-Limestone County Tourism Association