By: Ali Elizabeth Turner
It is the first few weeks of a new year as well as a decade. We are solidly into the millennium, and the fact that North Alabama is gearing up for unprecedented growth is a topic of conversation everywhere. Everything is exploding: traffic delays, housing starts, businesses are opening, real estate deals are closing, school populations are increasing, infrastructure needs abound…and jobs are necessary to manage it all. Thankfully, that is where Alliance HR comes in. They are an award-winning, busy, staffing agency filling the employment needs of existing businesses and ones still under construction; and they are experts at it.
Sharon Hatfield is the North Alabama Regional Director of Alliance HR, and worked hard to open a branch office in Athens in the fall of 2019. It is located in the back of the Athens State University Center for Lifelong Learning on Marion Street, and other offices are in Madison, Decatur, and Huntsville — a total of ten locations in three states in the Southeast. About themselves, Alliance HR has the following to say: "[We are] a full-service human resources company providing quality employees to companies in a variety of industries. Our staff of professionals can help your business achieve bottom-line results through effective screening, recruiting and management of your workforce requirements."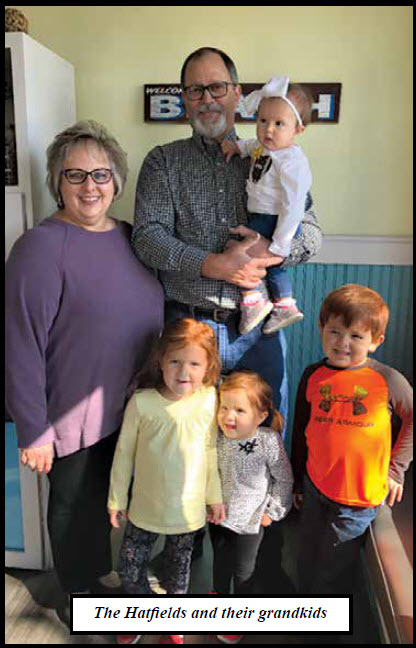 Before we talk about how Alliance meets the employment needs of businesses as well as new hires, Sharon's story is a fascinating one, and her experience underscores the reason why she approaches her vocation with a blend of compassion as well as competency. When we first started the interview, she told me that she was uniquely qualified to help with our "growth spurt" because she went through it once in Houston. For five years, she worked for the Attorney General's office in Child Support Enforcement administration while Houston was going through its boom, and she said, "I've done this before. I'll sit in on any meeting to help with infrastructure." Sharon knows firsthand how important it is for a city to grow well. Sharon's husband is a commercial electrician, and they decided to settle in Alabama to start their family. They adopted a pair of siblings, and then had one biological child of their own.
Sharon had always wanted to be a stay-at-home mom, so once they added to their family, they downsized and streamlined. She has never regretted that choice and now is a grandmother. She did go back to work part time in Human Relations once the kids were in school, and her hours coincided with those of her children, even in the summer. "It worked out well," Sharon told me. She came home again to care for her mom who was suffering with Alzheimer's and returned to the workforce after her mom passed.
In 2015, Sharon began to work at the Madison office of Alliance HR, and six months later became the office manager. Eighteen months later, she became the regional manager for North Alabama. She was able to bring in 35 companies who needed help with filling various positions. These days she is out getting new business, on the road a lot, and truly loves what she does. "I get paid to talk," she told me with a chuckle. She also mentioned that Alliance has loyal staff members in their offices. "We have excellent recruiters," said Sharon, and added that one woman has been at the Madison office for nine years.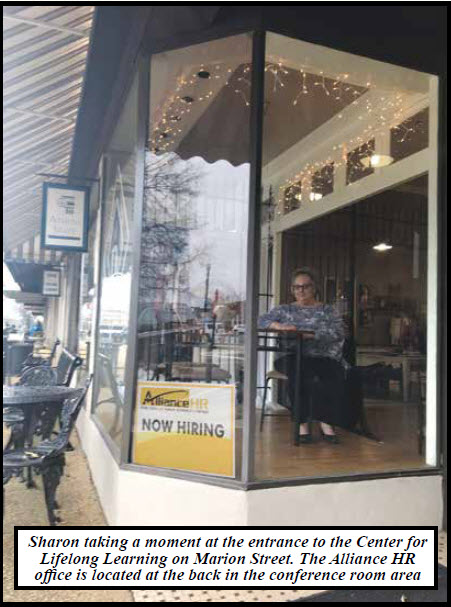 Sharon says Alliance HR has a number of success stories in matching employers with employees that exceed expectations. One customer is the Von Braun Center, and Alliance filled the position needed for cleaning the entire facility. Someone took the time to comment on how the place sparkled, and said, "I don't know who's cleaning this place, but you'd better keep them. It's the cleanest it's been since it opened."

I asked Sharon why I should choose Alliance HR if I were either looking for a job, or needed to find employees. She had several things to say. "I believe we have a job for everyone, and we've just got to find the right fit. She went on to say something I found quite comforting: "I go to the factories to make sure that they are safe. Sometimes businesses have called, and I just have not felt right about sending people to work for them. You learn to read people in this job, and I need to make sure that people are protected. I try to treat people the way I want to be treated, and I LOVE helping people get a job."
I learned that 75% of the jobs filled by Alliance HR are in manufacturing, most of them being the electronics companies who supply the military. They have three client companies in that category. Alliance also has extensive experience with the hospitality industry, which is big in Huntsville. They make sure everything is in order when it comes to workman's compensation, and each employer signs a clearly communicated service agreement. Each applicant must pass a drug test as well as a national background check.
Alliance HR wants people to know that "whether your need is short term or long term, temporary or permanent, full time or part time, Alliance HR can provide even the most hard to find employees. Outsourcing is simply a better way to run your organization.

"Alliance HR is comprised of a team of professionals with over 68 combined years of experience and is locally owned and operated. An "alliance" with us will solve your employment related hassles. We know when selecting an HR partner your concerns are quality, service and price. These are just a few of the ways we can deliver for you. The professionals at Alliance know what it takes to best evaluate and recruit talent in human resources and pass this benefit directly to our customers.
"As the employer of record, Alliance HR guarantees full compliance with all federal employee laws and state payroll tax reporting requirements, including FICA and unemployment taxes. In addition, all employees are fully covered by workers' compensation and comprehensive general liability insurance.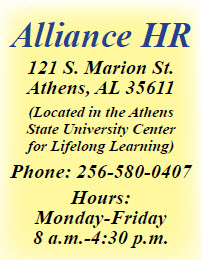 "Our outstanding service has earned us the reputation as the leading human resource executive search and staffing firm. Our unmatched service quality is deeply rooted in our strong commitments to the success of our clients and our candidates."
For Employers
HR staffing and executive search services for businesses nationwide
Customized recruiting solutions to fit your staffing needs
Expedient and cost-effective with video conferencing interviews
For Job Candidates
Job placement for HR professionals at all skill and experience levels
Temporary, temp-to-hire and direct-hire positions
We provide unique skill matching process and career advancement guidance.
I got a chance to watch Sharon in action as she spoke with two prospective applicants. It was obvious that she wanted to place them in a situation that was just right for them as well as the employer. She made them comfortable, asked excellent questions, and was encouraging.
Alliance HR is also looking to hire staff for their own organization. "We are looking for a good sales person, someone who takes this job to heart and is passionate about helping others find work," Sharon told me. Call them today if you are either looking for a job, or have jobs for people. Sharon Hatfield and her staff will carefully work to find the fit that is best for both of you.
By: Ali Elizabeth Turner