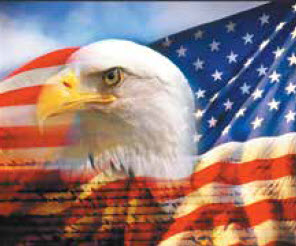 By: Ali Elizabeth Turner
The year 2018 has been an interesting one when it comes to monuments as they intersect with history, the military, the South, and our culture at large. Currently, the so-called "Peace Cross" appeal case sent before the United States Supreme Court this past November is one of the finest examples of "the law of unintended consequences" that one could ever imagine. First, we will talk about the puzzle pieces, and then try if at all possible to find a way to make them fit together. Here goes:
Most of us remember that last month was the 100th anniversary of the end of WWI. There were several celebrations — locally, nationally and internationally, as was appropriate. Additionally, just prior to the historic Armistice Day commemoration, the Supreme Court agreed to hear an appeal filed by The American Legion whose desire is to block the intention of the American Humanist Association to destroy a monument which honors the fallen of WWI because it is in the shape of a cross.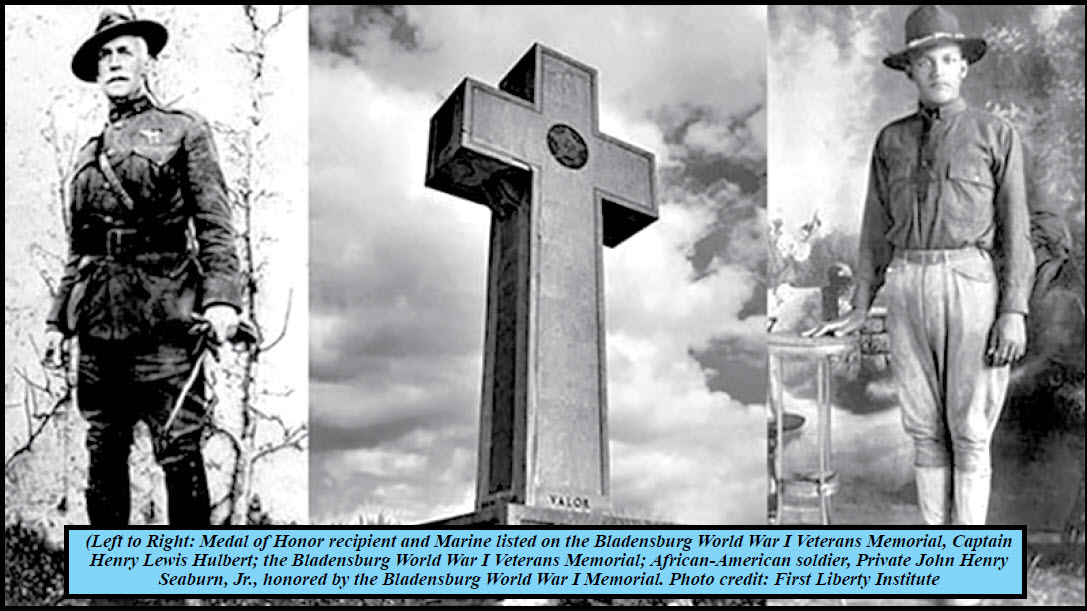 It is unofficially called the Peace Cross, and it was erected in 1925, seven years after the Great War. It was designed by Gold Star mothers (those whose sons had died in battle) and erected by The American Legion to honor the 49 fallen from Prince George's County in Maryland. Its official name is the Bladensburg World War I Veterans Memorial, and the names of the 49 are literally engraved in stone. It is also crucial to note that this is a private memorial, constructed by private funds, and resting on what was originally private land, but now is right next to a freeway; and the land is therefore owned by the State of Maryland.
The American Humanist Association has argued, at times successfully, that the memorial is a violation of the First Amendment because it is in the shape of a cross and subsequently can be construed, in their view, as being at odds with the constitutional clause which states, "Congress shall make no law respecting an establishment of religion, or prohibiting the free exercise thereof…". They have no concept that the intent of the Framers was to prevent a government-sponsored or sanctioned church, such as the Church of England, from being reproduced on American soil or in the American psyche, not sanitize symbols of faith away from view in the public square.
The Humanists originally launched their lawsuit in circuit court against The American Legion in 2014, and they lost. Then, they appealed in 2015 in the US Court of Appeals for the 4th Circuit, and they won. Then, First Liberty Institute, a legal group which specializes in defending religious liberty, along with the private law firm of Jones Day, asked the Supreme Court to hear the case, and SCOTUS agreed. Interestingly, there was an amicus brief filed by both Republicans and Democrats in support of the memorial.
But here is where it gets dicey. The American Humanist Association has found itself in the position of potentially destroying a symbol that is also a part of African-American history. How? Ironically, in the middle of the blight of the era that was Jim Crow, a black WWI soldier by the name of Private John Seaburn, Jr., who was from Prince George's County, was honored among his fallen white brothers as one who also made the ultimate sacrifice. His name is on the memorial with theirs, and his story is in an exhibit that is part of Black History month in the same county. If the Humanists are successful, they will have to face the fact that they not only want to destroy a monument which offends them, they will perhaps, unintentionally, be requesting that part of African-American history be literally plowed under and removed from sight. The exhibit will have to be amended to say something along the lines of, "Once upon a time one could honor Private Seaburn's sacrifice at the Peace Cross, but those days are over." While to me that is not acceptable on any level, it gets even worse. It is not at all fear-mongering to point out that potentially the Humanists won't stop if they win "the Battle of Bladensburg." Every cross and Star of David in Arlington National Cemetery could be a part of their demolition derby, and that should make all Americans; black, white, veterans, and civilians alike sound an alarm.
By: Ali Elizabeth Turner