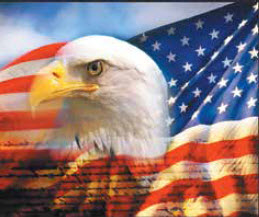 By: Ali Elizabeth Turner
Cullman native Major Wooten has by any estimate survived inestimable odds. Major (his name, not rank) was in Paris during the Second World War and worked building railroads and on rail cars. He, as is the case with many of the Greatest Generation, chose to pretty much seal off that era of his life and go on to build the dream that was afforded Americans after the war — family, faith, opportunities, and freedom. Talk therapy and support groups were not exactly a thing back then, and he stayed pretty quiet about it until a couple of years ago when he met other veterans through a group known as Forever Young Senior Veterans. Opening up to them caused Major to open up more in general, and when he turned 102, a grand birthday bash was thrown for him by family, friends, and several organizations. An ardent Alabama fan, he was given an autographed Bobby Humphrey football by the Letterman USA Association, a group of former coaches, players, and current coaches who support veterans and their causes.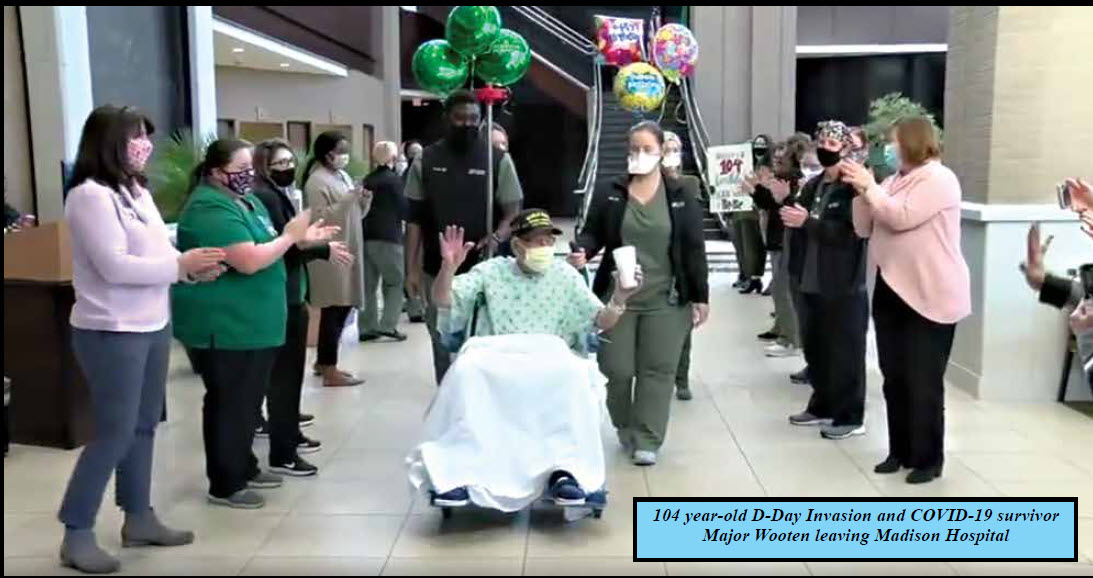 It's ironic as well as touching to think of a 102-year old having a "bucket list," but chief on Mr. Wooten's list was to return to Paris and France for the 75th anniversary of the D-Day Invasion. Major was among those who landed "on the beach," in his case, Utah Beach. He was able to do that last year as a 103-year old, and he said, "Part of my family wants to go back, and even if I'm not able to go, I want them to go," He got his wish, and in 2019 returned to the place where countless died for our freedoms. Two other high points of his 103rd birthday were a letter from President Donald Trump and a Zoom-style call from Alabama Coach Nick Saban that Major took on his laptop computer.
One would think that was enough adventure for a lifetime, but then Major contracted COVID-19, and had to be hospitalized in Madison. It would be easy to assume, given the statistics involving seniors and the mysterious, maddening malaise that has turned our culture upside down, that Mr. Wooten would now be saluting the Lord of the Armies on the other side. But no, he has beaten the odds once again. On Tuesday, the first of December, Major Wooten left the hospital to return home to his eagerly awaiting family. He was wheeled through the hall of cheering loved ones, doctors, nurses, and hospital staff out to a waiting car, and onto the airwaves of the national news media. TV affiliates from all around the country carried the story, and I doubt this humble man from Cullman had any intention of warming all of our hearts to such a welcome place this holiday season.
And, as if all of the aforementioned weren't enough, in the midst of the Cullmanite's COVID Capers, Major turned 104! Thank you, God bless you, and Happy Birthday, dear man! You are a gift to all of us when indeed, the "weary world" could use a serious dose of delight.
By: Ali Elizabeth Turner