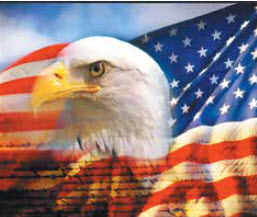 By: Ali Elizabeth Turner
The 2020 State of the Union address was a historic night on many levels, from the childish to the courageous. And while some folks have an objection to showcasing gallery guests whose stories serve to underscore any sitting president's successes, I don't think anyone could have been unhappy to observe what happened with one of the last remaining Tuskegee Airmen, Charles McGee. Before Tuesday night, McGee was a colonel who served in WWII, Korea, and Vietnam. He flew a total of 409 combat missions and retired from the Air Force in 1973. After Tuesday night, McGee was a brigadier general, and he also turned 100 years old on Pearl Harbor Day, December 7.
However, before we were introduced to General McGee, we had the joy of meeting his great-grandson, Iain Lamphier. Iain is thirteen years old and wants to go to the Air Force Academy. After that, his heart's desire is to join the Space Force. To see the grin on his face as President Trump asked him to stand and then told Iain's story from the podium was memorable all by itself, but when his great-grandfather stood in his USAF dress blues and saluted, I was a hot mess. Here was a man who had put his life on the line for his country over 400 times, and as the president said, "After more than 130 combat missions in World War II, he came back to a country still struggling for Civil Rights and went on to serve America in Korea and Vietnam. On December 7th, Charles celebrated his 100th birthday. A few weeks ago, I signed a bill promoting Charles McGee to Brigadier General. And earlier today, I pinned the stars on his shoulders in the Oval Office. General McGee: Our Nation salutes you."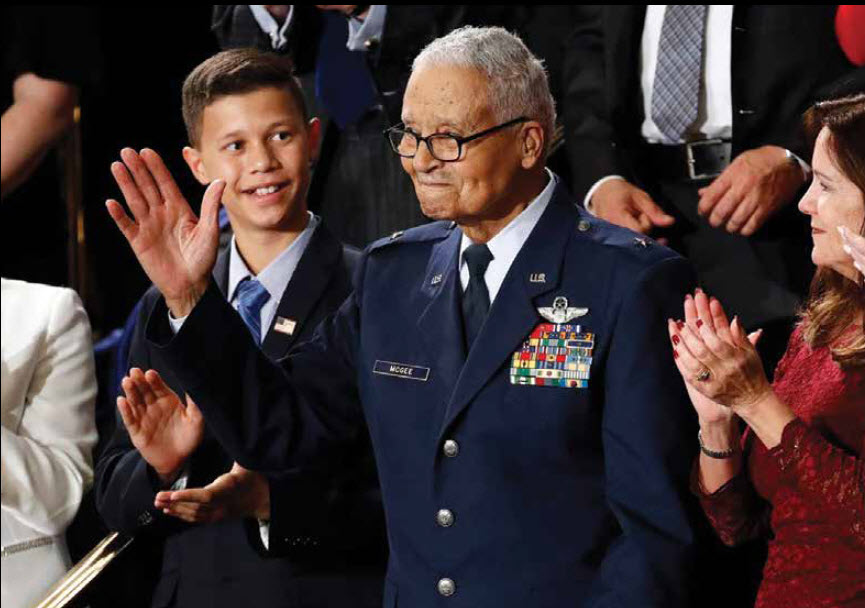 Oh, we do indeed. My dad was a WWII Naval Air Corps pilot, born just 8 months before General McGee, and I know he would have loved to have seen this day. As I looked further into General McGee's life, I came to understand that on his 100th birthday, he actually co-piloted a Cirrus SF50 Vision Jet for a round-trip flight from Frederick Municipal Airport in Maryland to Dover Air Force Base in Delaware. He also was able to do a similar flight on his 99th birthday.
After retiring from the Air Force, General McGee had several aviation-related jobs, including the Director of the Kansas City Airport. He is the recipient of the following medals: the Legion of Merit with oak leaf cluster, Distinguished Flying Cross with two oak leaf clusters, Bronze Star Medal, Air Medal with 25 oak leaf clusters, Army Commendation Medal, Presidential Unit Citation, Korean Presidential Unit Citation, Hellenic Republic World War II Commemorative Medal, along with 26 campaign and service ribbons. He and the other Tuskegee Airmen were awarded the Congressional Gold Medal by President Bush in 2007, and in 2012 he served as a consult for George Lucas' film about the Airmen, entitled Red Tails.
General McGee shared a formula for success which he has followed for his entire life:
"I'd like to pass on what I call my four 'P's' — perceive, prepare, perform, persevere — dream your dreams but get the good education to accomplish the desires and needs of the country," he said. "Always seek excellence and always do your best in things that you do. Finally, don't let the negative circumstances be an excuse for not achieving."
And once again, General McGee, we agree with the President, and this is why we as Americans salute you!

By: Ali Elizabeth Turner