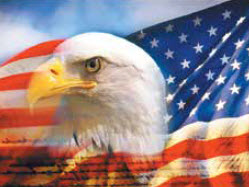 By: Ali Elizabeth Turner
History was made earlier this week as General Charles "CQ" Brown was sworn in as the Chief of Staff of the United States Air Force. The ceremony was held in the Oval Office and conducted by Vice President Mike Pence, and President Trump was standing by. Brown is the first African-American to hold the position, and in an era when it sometimes seems like we are going backwards when it comes to race relations, his appointment as well as his deportment are a fresh breeze of true hope for everyone.
The phrase "98-zip" has to do with the fact that his confirmation was unanimous, and when you look at CQ's record, it's easy to see why. He is an experienced F-16 pilot. His undergrad degree is in civil engineering, and he has a master's degree in aeronautical science from Embry-Middle. He has thousands of hours in the sky and 130 hours in combat. He was the commanding general for the Pacific Air Forces. He has commendations a mile long, and has been distinguished both as a leader and a pilot. The Philippine Air Force gave him their Air Force Gold Wings badge. He is a 4-star general and an excellent speaker.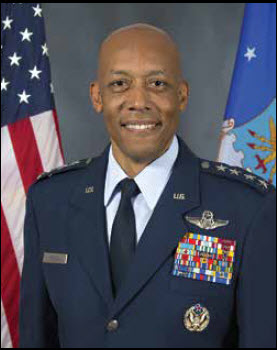 When George Floyd was killed, CQ gave about a five-minute speech to his entire command that, in my view, was balanced and perfectly showed the dilemma of all soldiers, irrespective of color, when it comes to loving their career and their troops and living life outside of the military. He made it clear that he feels like he lives in two worlds: one where in the past he felt he had to "over-prove" his worth due to his color, and another where he feels like he's being accused of "not being black enough."
What impressed me was CQ would start his statements in the video with "I'm thinking that…." and there were nearly five minutes of them. But at the end, as the great leader that I sense he is, he invited his Airmen to tell him what they were thinking. In other words, he seems to be a man who is capable of sharing his heart, expects others to do so as well, but at the end of the day will make the decision that he believes will benefit his country and his Airmen — a decision befitting of a general and a chief of staff.
The vice-president tweeted, "President@realDonaldTrump & I have every confidence our Air Force will only grow stronger under General Brown's leadership!" For his part, the president congratulated Brown for achieving the "capper" on his "incredible career," and noted that Brown's 98-0 confirmation vote in the Senate was "an achievement."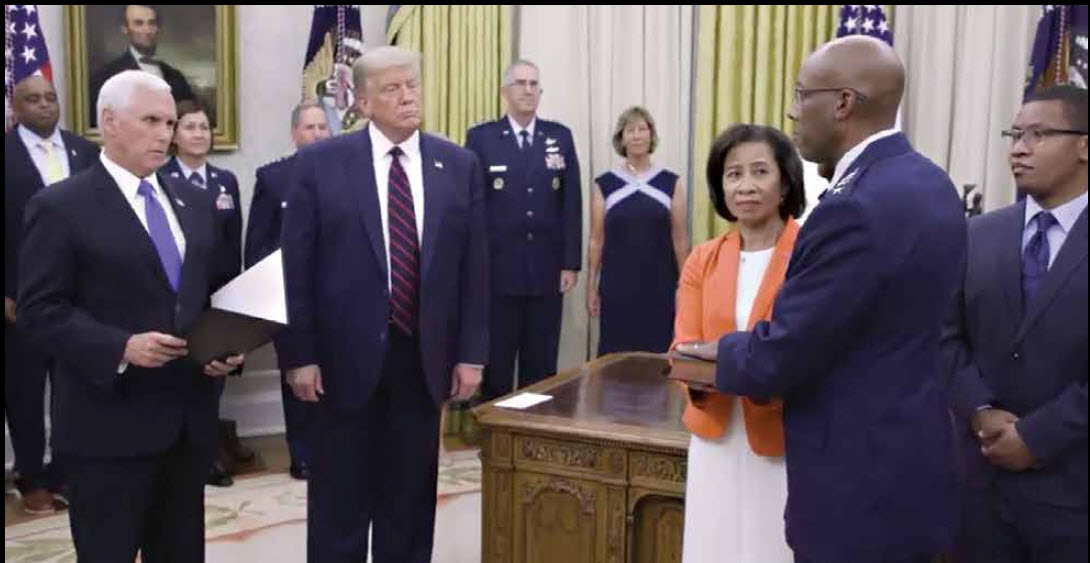 I think it's safe to say that General Brown has risen to the top on his own merits, experience, and ability to lead; and it appears that he is just the man for the job. I think he is going to lead the Air Force admirably through a dicey time, and I expect him to be one of the great generals in the history of the United States Air Force. May God bless General Brown and his family, and "We are glad you are at the controls, Sir."
By: Ali Elizabeth Turner