By: Ali Elizabeth Turner
Our recent adventures with COVID-19 have served to give us a huge wake-up call, and as is always the case when a crisis occurs, new businesses and technologies emerge that offer genuine solutions. Not long ago, Robin Gerrish was introduced to a family of products with a long and established history of providing clean air and water. The positive results she and her loved ones experienced with ActivePure® by Vollara prompted her to partner with the company with the intent of protecting her own health as well as those of her clients in the real estate business.

Robin is a highly successful real estate agent, and loves what she does. Because she is in contact with the public, she finds herself (especially during cold and flu season) around sick folks fairly often. That was not a huge cause for concern until COVID-19 changed all of our lives; but Robin already was used to wearing and using several different Vollara products to keep bugs at bay. She is determined to let as many people as possible know their options when it comes to protecting themselves.
Vollara issued a mission statement just before COVID-19 became a household word, and it is as follows:
"Our mission is to be a difference maker in people's lives by creating products and solutions that optimize health within homes, hospitals, offices and all indoor environments. We believe that what you breathe, the water you drink and things you eat or touch should always be pure, safe, and contaminant free. And that the opportunity to live a healthy life should be within everyone's reach."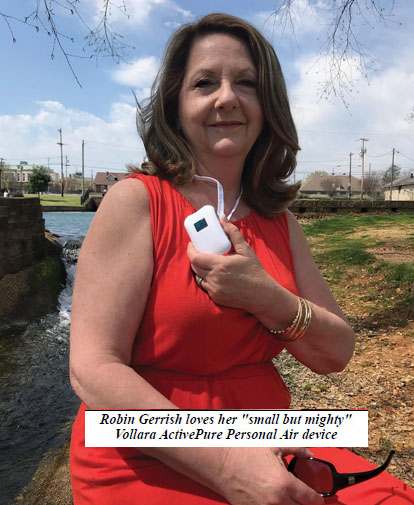 Noble sentiment, but does ActivePure® Technology actually deliver? Well, NASA thinks so, and they helped develop it. This Certified Space Technology was introduced in 2009, and patented in 2016. In 2017, it was inducted into the Space Technology Hall of Fame, and is one of only 75 technologies in 30 years to receive that honor. It is also the only exclusive air and surface purification technology awarded the Certified Space Technology seal of approval by the Space Foundation. It is used on the International Space Station to provide fresh air for astronauts.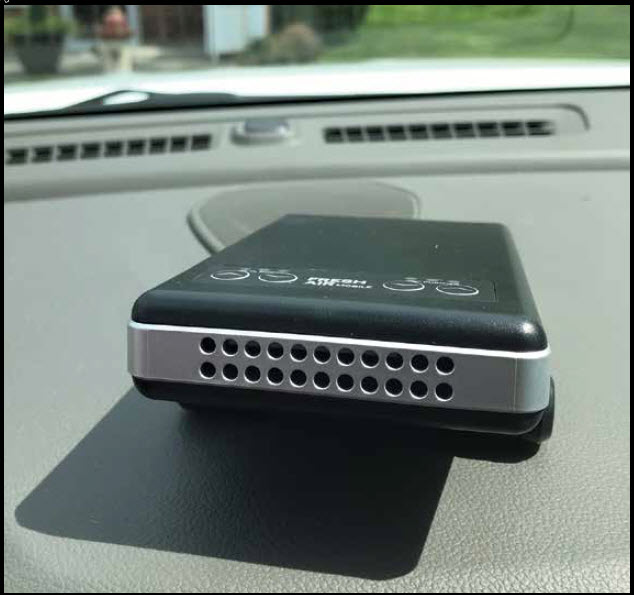 How does it work? Oxygen and humidity are converted into oxidizers using a process similar to what occurs in natural sunlight. The oxidizers are projected from the devices, which range from one you can wear around your neck on a plane or use in your car, hotel room, or home. The machines create a 3-foot surround space wherever you go, all the way to "super-scrubbing" a 3,000-square-foot home. Some of the commercial applications for ActivePure® Technology include the Ground Zero Museum in New York, the Liberty Bell, hospitals, doctors' offices, professional sports facilities, nursing homes, hotels, schools, and various businesses. It has been tested in an FDA Certified Compliant Laboratory according to FDA testing protocols and has posted a 99.999% reduction of several bacteria and viruses, staph, fungal and bacterial molds, and C. diff endospores. These results are after a 60-minute treatment of the air, and by extension the surfaces present in the test.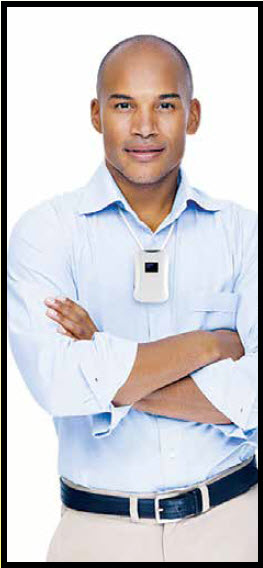 What about COVID-19? The FDA is testing ActivePure® Technology as an application, and their initial findings are highly encouraging. Please note that they have not published their findings yet. There is also a documentary produced by PBS and narrated by veteran actor Laurence Fishburne that speaks positively about the technology from an independent perspective. The documentary will be aired later this spring.
Here is what Robin does. She wears her Fresh Air Personal when she is out and about. Her car is equipped with a Fresh Air Mobile, which can be used to cleanse up to 900 square feet, perfect for hotel rooms. The Fresh Air Cube will take care of 1500 square feet, and the Fresh Air Surround services 3,000 square feet. These are still in stock, and when she can, Robin runs the Fresh Air Surround in her sellers' homes to make them fresh and safe. In about 3 weeks, Vollara will be rolling out the new Air and Surface Pro+. The new unit has patents pending, and uses both light waves and a catalytic process to produce super oxide ions and hydro peroxides that destroy contaminants in the air and on surfaces. It also ionizes and oxidizes through the use of high intensity UVC light. The old unit killed about 92% of contaminants, and the new unit will kill 99%.
Recently Robin was at a conference and came home not feeling well. Normally, she would have just ridden it out, but she got tested because she was due to have surgery on her hand. She had to be well for that as well as rule out any possibility of COVID-19. Oddly, she had a fever, so she was truly fighting something. The clinic that tested her felt sure that it was the flu but could not get it to test positive in the deep flu scan. Robin explained that she felt it was due to the use of her Personal Air unit, and the nurse practitioner who did the test just looked at her incredulously.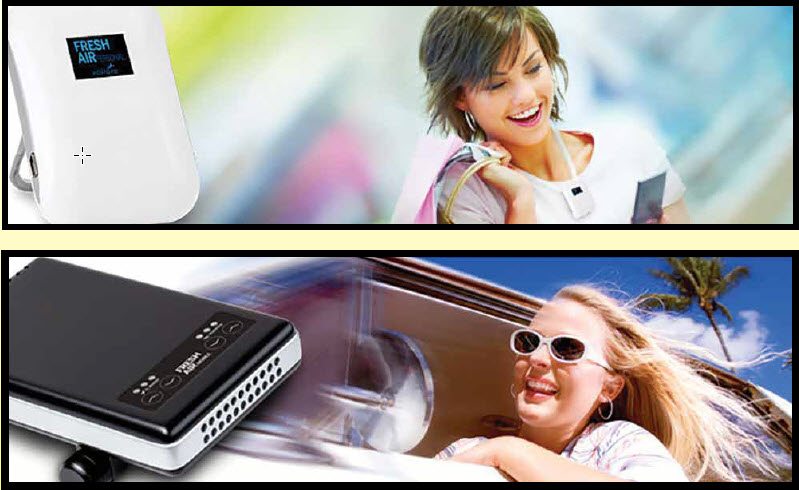 It is important in a time of a pandemic to understand that less-than-reputable companies will make outrageous claims and promises, but Vollara is not doing that. They just have a proven product that is used in places where infectious diseases could spell disaster, and Robin Gerrish is ready to help you make a selection of air-quality products that can only help during COVID-19 and beyond. You can learn more at www.activepure.com, then contact Robin today at www.myvollara.com/robingerrish, or at 256 374 9139.
By: Ali ElizabethTurner