By: Ali Elizabeth Turner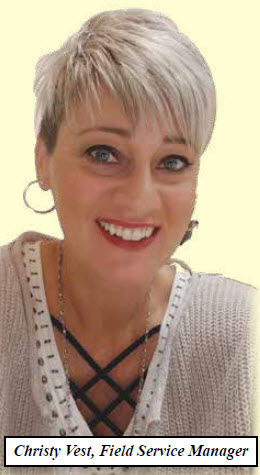 This winter has been unusually wild with storms and wetness everywhere, and the A+ Water and Fire Restoration crew has been busy with what they do best: mitigation, remediation and reconstruction. The Merriam-Webster Dictionary definition of mitigation is "the process or result of making something less severe, dangerous, painful, harsh or damaging." For people of integrity in the restoration and preservation industry, and more precisely for A+ Water and Fire, "less" is not an option. They are committed to eliminating the damage completely and restoring your home or business to the way it was before.
Christy Vest is a field service manager for A+ who truly loves a challenge. Admittedly, there are few things more daunting than getting property back to where it can function properly and clients can then put the rest of their lives back together. The feeling of being overwhelmed when dealing with an "aftermath" can be huge, and clients need someone who will "hold their hand" through the entire process, including dealing with insurance companies. Christy and the other field service managers are highly trained for that purpose, and get enormous satisfaction out of serving their clients well from first contact to project's end.
Christy moved here when she was twelve and has been around for a lot of storms. She got her degree in marketing from UAH in 2004, and she spent several years as an automotive service manager. That is where she learned customer service, and loved it; but there was no long-term career path for her. Lowe's hired her to be a project manager, and A+ Restoration was one of Lowe's preferred contractors for their repair, restore, and remodel service. Then Lowe's eliminated that entire department in January of 2019. Christy had worked with A+ for years, and they were glad to welcome her aboard their team a year ago. A great deal of the reason she hired on with them was she had seen firsthand their quality of work and their commitment to customer service.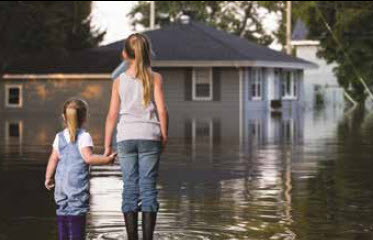 A+ has been in business for more than ten years, and has had an A+ rating with the BBB since 2014. It was started by Jerry Lewin and Joe Quinn, two men with extensive restoration and preservation industry experience who were looking to expand into the area to broaden the industry's impact. Living in Tornado Alley keeps them on their toes! Their staff members are all licensed, bonded, insured, and more importantly, they are local. They offer 24/7 service at no extra charge. Their field service team is dedicated to helping their literal neighbors, and their company is the preferred vendor for all the insurance companies with which they work. Their work is guaranteed for five years, their equipment is state of the art, and restoring your home or business to a pre-loss condition is their passion. They are listed as service providers with the IICRC, which stands for the Institute of Inspection, Cleaning and Restoration Certification.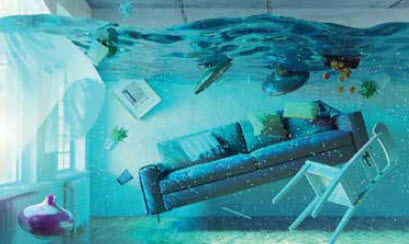 Storm mitigation is not all that A+ handles. They do fire restoration (which is some of the toughest), and some mold mitigation. With respect to insurance industry requirements, each project goes through the protocol set by the IICRC. They are the ones who set the amounts allocated to each aspect of a project. If so desired, clients can choose to upgrade beyond their insurance limits and pay A+ the difference. If there is any question, Christy is qualified to work with the insurance company so that everyone gets what is rightfully theirs.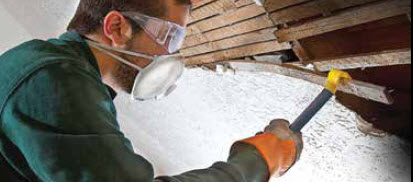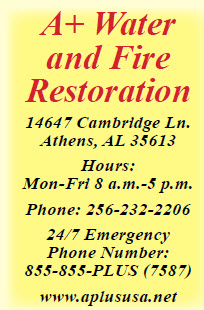 I asked Christy why I should choose A+ Restoration for my mitigation, remediation, and reconstruction needs should they ever arise. She told me that the fact that they are local speeds up the process from start to finish. They have a high employee retention rate, and their team is continually getting new education and further training. They have the best resources, and Christy is dedicated to keep each project on time and on budget, while building relationships with clients and other sub-contractors, vendors and service providers. She calls herself the "start-to-finish-hand holder." Another way of describing the A+ Restoration approach is to look at the restoration need through the eyes of the customer first. In other words, asking the question, "If this had just happened to my house, what would I want to have happen, and how would I want to be treated?" Because that perspective is part of what drives them, A+ Restoration is your clear choice for all your home or office preservation needs. Give them a call today for a no-obligation appointment, and you'll soon be on your way to home or office wholeness.
By: Ali ElizabethTurner