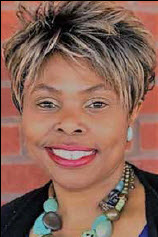 By: Jackie Warner
Observed each year on the third Monday in January as "a day on, not a day off," MLK Day is the only federal holiday designated as a national day of service to encourage all Americans to volunteer to improve their communities. The Martin Luther King Jr. holiday on January 20, 2020, marks the 25th anniversary of the day of service to celebrate the civil rights leader's life.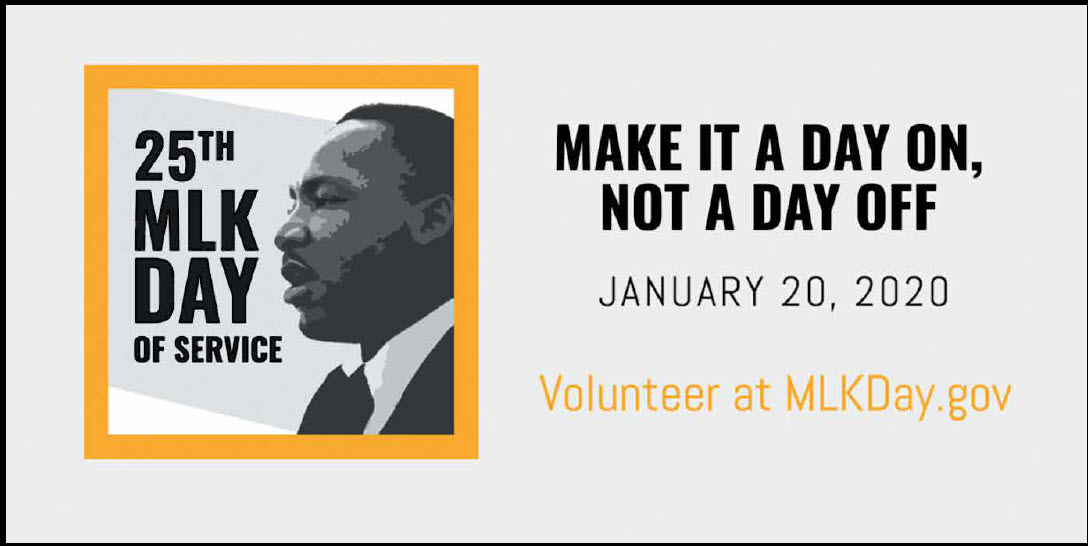 Service is a powerful tool for strengthening our communities, but it is only a start. Americans can take up the challenge to experience the power of service Dr. King shared in his "Drum Major Instinct" sermon: "Everybody can be great because everyone can serve."
In recognition of Dr. King's incredible legacy of service and leadership to gain equality for all Americans, Congress designated the Martin Luther King Jr. federal holiday as a national day of service in 1994 and charged the Corporation for National and Community Service with leading this effort.
Coretta Scott King, Dr. King's widow, once said, "The greatest birthday gift my husband could receive is if people of all racial and ethnic backgrounds celebrated the day by performing individual acts of kindness through service to others."
MLK Day of Service projects empower individuals, strengthen communities, bridge barriers, address social problems, and move us closer to Dr. King's vision of a "Beloved Community."
During the last quarter-century, the MLK Day of Service has grown in size and impact as more Americans embraced the idea that citizenship involves taking an active role to make our communities better. Serving on MLK Day can establish a habit of volunteering and build connections that can last a lifetime.
King once said, "Life's most persistent and urgent question is, 'What are you doing for others?'" The MLK Day of Service on Monday, January 20 is an opportunity to remember Dr. King's life and re-commit ourselves as citizens to answer that question by volunteering to serve one another and our communities
Making time to volunteer for the 2020 MLK Day of Service is a great way to engage with your community while honoring the legacy of Dr. King. Whether you plan on grabbing a paintbrush, mentoring a young person, or helping to clean up a public space in the next few days, know that what you do makes a world of difference.
Honor Dr. King's legacy all year. Pledge to serve in his honor throughout the year.