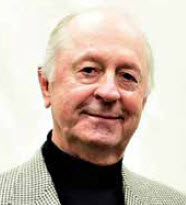 By: Jerry Barksdale

December 14, 1970, began like most days for chopper pilot, Warrant Officer Hal Baker stationed at Can Tho, South Vietnam. He would fly another dangerous mission, something he'd become accustomed to over the past ten months. Christmas was approaching and with a little luck he would spend the New Year holiday in Sydney, Australia, for much needed R & R. His first R & R was to have been in Bangkok, but a gunshot had put him on crutches and he didn't want to go there hobbling around. Good luck didn't always favor Baker.
A chopper pilot's average life expectancy in Vietnam was 19 minutes. If Baker survived another two months, he'd be leaving this green hell hole for sweet home Indianapolis. Today would be different.
As a member of C Troop, 16th Cavalry, Baker flew one of two Loach (OH58) choppers at near ground level — one of the most dangerous helicopter assignments in Vietnam. The Loaches were scouts and marked the targets. A Huey flew at 1,000 feet as command, control, and rescue. Two Cobra gunships were at 1,500 feet providing covering fire. They were a hunter-killer team. They hunted the enemy and killed them. C Troop averaged over 120 kills a month. It was dangerous work. Life expectancy dropped to only 11 seconds once contact with the enemy was made.
It was a nice day in the Mekong Delta. Baker was flying 10 feet above ground when the Cobras spotted two enemy soldiers running through tall elephant grass. "They guided us to their position after we agreed to give them any war trophies we found," says Baker. "They would trade them to the Air Force for a box of steaks."
Baker zeroed in on the targets and immediately began receiving return fire. "The elephant grass was about 8 feet tall. I couldn't see them but could see their path by the waving grass." Baker rolled in and squeezed the trigger on his mini-gun that spit out 2,000 rounds per minute. Both men dropped, one on top of the other. They were NVA (North Vietnamese Army) and one carried a leather pouch over his shoulder. "We wanted the pouch. It could contain intelligence or at the least, it could be traded for steaks." He slowly descended over the tall elephant grass and landed his right skid on the bodies. The left skid remained suspended a few feet over the ground.
The door gunner stepped out on the skid and grabbed the leather pouch. Then, the nose of the chopper slowly turned to the right. Baker thought the tail rotor was tangled in the grass. He saw blood and small pieces of flesh in the cockpit and on the left side of his face and helmet. Someone had been shot! He looked down at his left thigh and saw a hole the size of a silver dollar. "I've been shot!" He exclaimed. He was bleeding out. "I knew I had to get my gunner out before I passed out." He lifted off and landed in the middle of a rice paddy and a hornet's nest of enemy coming at him. They were at point blank range and firing.
Unable to walk, Baker hung onto his gunner with one arm and fired his .45 pistol at the charging enemy. He kept firing as he struggled aboard a rescue chopper. They lifted off and headed to the hospital. A South Vietnam medic aboard attempted to administer morphine and treat his wound, but Baker refused. He was concerned about infection. "I didn't want his dirty hands on me." So, he treated himself.
Later in the hospital, a bullet form a WWII Mauser was found lodged in Baker's body armor. That's when he learned that the enemy who shot him was in a spider hole just a few feet beneath him. If he had been firing an AK-47, like they usually did, the outcome would have been different. Again, Baker's luck had held. That was the ninth time he'd been shot down. The other three crashes were mechanical.
Baker's commander of Delta Aviation, a colonel, came to visit him in the hospital and asked if he was going home. "No sir, I'll be back in 2 to 3 weeks," replied Baker.
"We'll see about that Thirteen. I don't have time to keep coming here and checking on you," the colonel said.
A few minutes later, the doctor came in. "You're ordered home," he said.
"They either don't want me on their conscience or else I'm costing them too much money," Baker quipped.
For gallantry in action, Baker was awarded a Silver Star, our nation's third highest decoration for bravery.
Baker missed R & R in Sydney, instead he was going home.
He was confined to a stretcher on the flight from Tokyo to Scott Air Force Base in Illinois. "They told us if we could walk into the hospital, we could go home," said Baker. He was flown to Ft. Knox, got off at the hospital, but didn't have any clothes. His nurse whose husband was a pilot, brought Baker clothes and drove him to the airport in Louisville. "My twin brother, Carold, picked me up at the Indianapolis airport, and I arrived home on Christmas Eve."
Baker's departure to Vietnam was far more pleasant than returning home. He was on crutches and a young lady asked him, "Why are you limping?"
"Got shot in Vietnam," he replied.
"Baby killer!"
Says Baker, "The next girl that asked me what happened I told her I was shot by the police. She was sympathetic and thought that was cool."
Baker moved to Huntsville in 1972, and still pushing his luck, worked for Huntsville Police Department for about a year as an undercover drug cop. His long black hair was matched by a bushy mustache. He hung around bars and became acquainted with drug dealers — and even bought them drinks with his expense account. Baker worked about 30 cases during this time. Before making a buy, dealers always asked him if he was an undercover NARC. "I always told them I was," says Baker, "but they never believed me."
During this period, Baker met Karan Thornton, daughter of former Athens Dodge dealer, Franklin Thornton. Her grandmother was Birdie Thornton. They have been married 44 years and have one child, Jeff, a Vanderbilt Law graduate and Associate Law Professor at Pepperdine University, Malibu, California.
Baker spent 32 years crop dusting and 10 years flying a med flight chopper — you've probably heard him fly over Athens many times.
In addition to a Silver Star for bravery, Baker holds 5 Distinguished Flying Crosses for heroism above and beyond the call of duty during aerial flights, 3 air medals for acts of heroism while in aerial flights, 2 air medals for meritorious achievement during flights, 2 Purple Hearts for combat wounds, and several lesser decorations.
"I'm proud of all the awards, but being a flyer, I'm prouder of the five Distinguished Flying Crosses,' says Baker.
Nowadays, about the most dangerous activity that "Crash Baker" does is climb a ladder. He and Karan will occasionally purchase a house in the Athens Historic District which they upgrade and re-sell. They live on East Street.
By: Jerry Barksdale
Jerrybarksdale.com – fb.com/jerry/barksdale.7